Top Doc
Mission Description
You will receive "Top Doc" Mission in zone: Downtown Colorado Springs from Doc Parker.
This is Secondary Mission with recommended Level 2.
The story of this mission takes place in: Downtown Colorado Springs Map.
Mission Steps:
Doc Parker, the finest doctor in Colorado Springs, has set up a makeshift clinic Downtown to take care of people who were injured during the Dorsey attack. He is under staffed and under supplied.
Find and return the supplies to Doc Parker at The Clinic in Downtown Colorado Springs.
Doc Parker asked us to bring him supplies to tend to the victims of the Dorsey attack. He needs a Suture Kit, an Injury Kit, and a Medic Pack.
Map of starting location
for Top Doc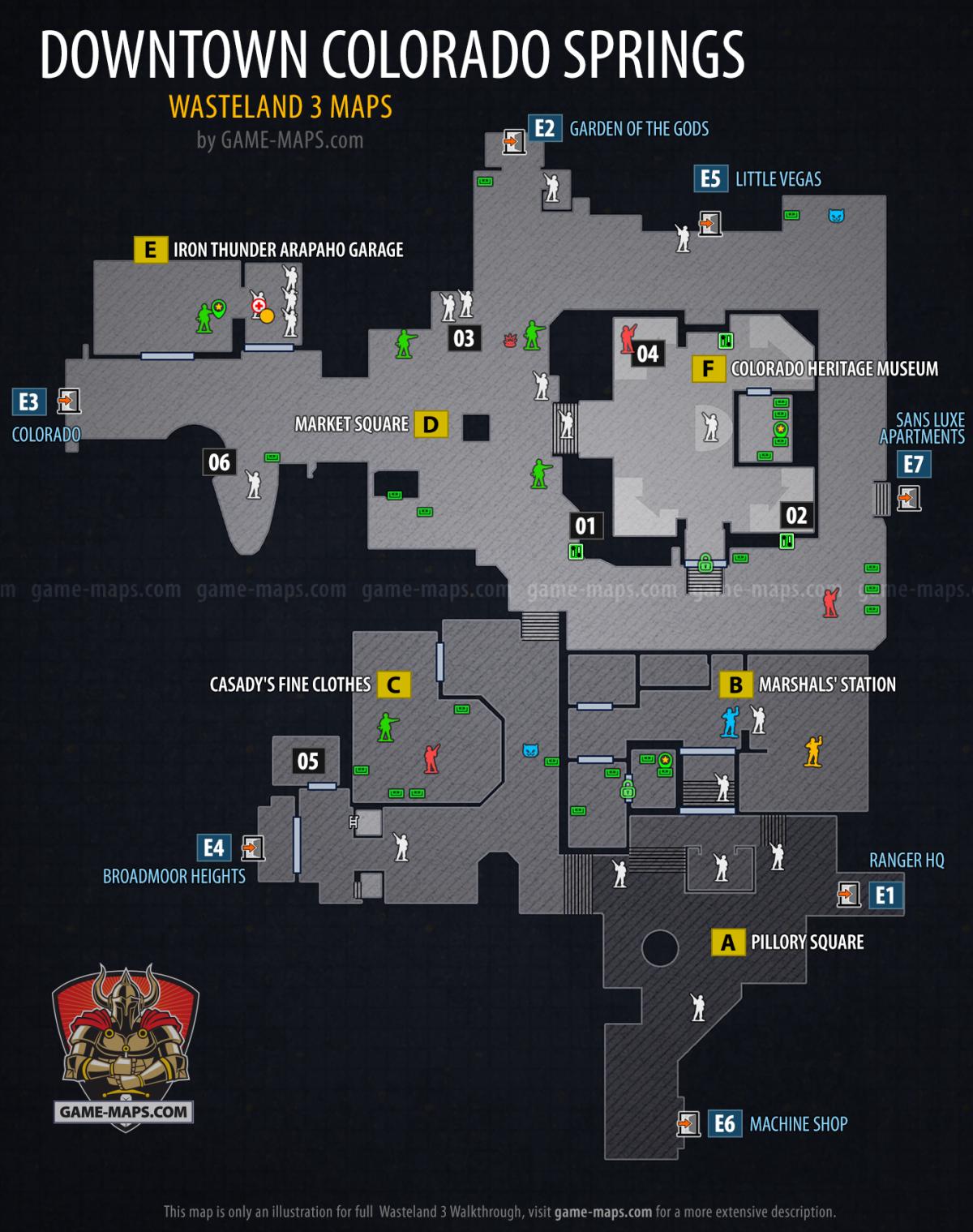 Top Doc

Walkthrough

This mission is a bit tricky. Doc Parker asks you to bring Suture Kit, Injury Kit and Medic Pack, which you probably have with you when talking to him, if you opened containers from the beginning of the game. So after getting this mission, if you find any of the listed items, the mission will go to the next phase.

Then go back to Doc Parker and heal three needy patients in the room with the ingredients you brought. Then talk to him and the mission will be successful. Then you can ask Doc Parker to be your medic in Ranger HQ.
Choices and Consequences
If you complete the mission correctly Doc Parker will be your Medic in Ranger HQ
Full Maps for
Top Doc Mission