Game Maps, Walkthroughs & Game Guides
Detailed, revealed video game maps with walkthroughs leading you through the game zones to discover quests, secrets, hostile and friendly NPCs, hidden treasures, Trophy & Achievements guides, collectibles location and difficult quest solutions.
Game Maps & Walkthroughs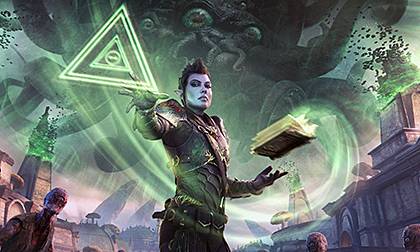 The Elder Scrolls Online (ESO)
Revealed Maps
Galen and Y'ffelon
The Elder Scrolls Online (ESO) - Revealed Maps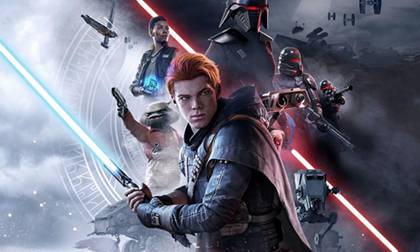 Star Wars Jedi: Fallen Order
Maps & Walkthrough
Star Wars Jedi: Fallen Order - Maps & Walkthrough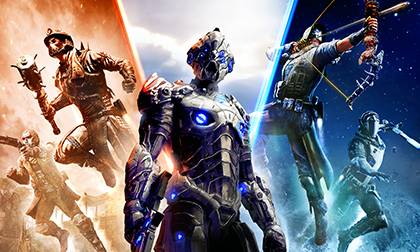 ELEX II
Maps & Walkthrough
ELEX II - Maps & Walkthrough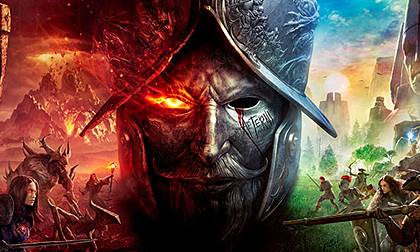 New World MMO
Maps & Resources
New World MMO - Maps & Resources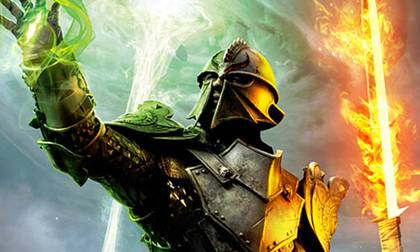 Dragon Age: Inquisition
Walkthrough, Game Guide & Maps
Dragon Age: Inquisition - Walkthrough, Game Guide & Maps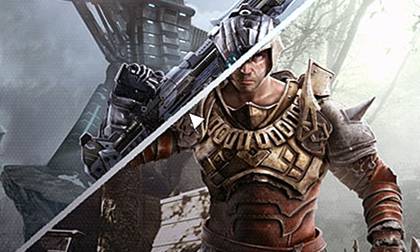 ELEX
Maps, Walkthrough & Game Guide
ELEX - Maps, Walkthrough & Game Guide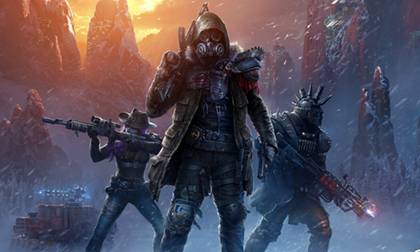 Wasteland 3
Maps & Walkthrough
Wasteland 3 - Maps & Walkthrough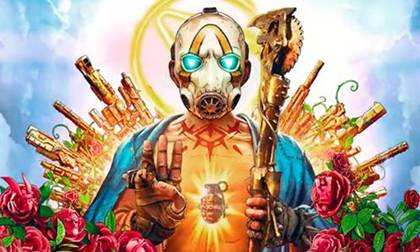 Borderlands 3
Maps with Walkthrough
Borderlands 3 - Maps with Walkthrough
List of the upcoming RPG and MMO video games that I am waiting for and would like to play. The following games are potential candidates for maps and walkthroughs.
ESO

Galen and Y'ffelon Maps

October 24, 2022

Firesong ESO Story DLC is coming to PC/MAC (November 1) and Xbox/PS (November 15), brings new Galen zone and Legacy of the Bretons 2022 adventure finish.

Here for you: discovered Galen and Y'ffelon Map with quest starters, Delve Maps, achievement locations and other essential information for travelers in the ESO world.

On Friendly Animals in Galen Map you will find all locations for The Best of Friends achievement.

Have fun with Druids.
ESO

High Isle & Amenos Maps

May 12, 2022

We still have some time until the High Isle Chapter launch, but I've already managed to put together an almost complete set of maps.

Main High Isle & Amenos Zone Map, two Public Dungeons Maps: Spire of the Crimson Coin and Ghost Haven Bay, 6 Delve Maps.

High Isle Chapter will give us two potential companions Isobel Velois and Ember see more on High Isle Companions and Tales of Tribute Card Game.

Have fun in new lands.
Game Maps Down
April 7, 2022
Well, not really and not now. But the sites were down for two days. Sorry about that, it won't happen again, I promise.
My hosting godaddy.com warned me that there would be a technical break in the operation of the website and they even provided me dates and times. I was naively hoping that it would take no more then two hours, it lasted two days, which is as much as they wrote to me. But I don't blame them, godaddy.com is very good hosting and there hasn't been such a long downtime in many years.
There is nothing bad that would not turn out to be good. I have received a lot of nice and alarming e-mails or messages from you, for which I am very grateful.
If I did not reply to everyone, I am writing reply now:
thank you very much for the nice words about the maps on my site;
game-maps.com will work as long as I live, because it is not a business project but pure joy and fun;
thank you for the financial support and donations proposed by you all, there is no such need, these terrible advertisements on the site cover the costs of its maintenance;
I apologize again for the website not working for two days.
Regards.
ELEX II

more maps

March 7, 2022

I'm still a long way from completing all the maps for ELEX 2, but I already have some completed maps with information for the game.

The most popular, complete map with the locations of all Teleporters, useful and also basically completed Trainers & Teachers and Merchants & Traders, also Legendary Weapons, and Sunglasses.

Map with location of Map Pieces for ELEX 2 puzzle, Map Pieces.

For story lovers there are Companions and Factions.

There is also unfinished ELEX 2 World Map of Magalan.

Have fun, I'm having a pretty good time with the ELEX 2.

Stop Putin, Stop War.
ELEX II

some maps before the game's release

February 11, 2022

I put together, in my opinion quite a detailed map of the Magalan world for the upcoming on March 1, 2022, ELEX II.

Remember, however, that this is a preview and pre-release version - ELEX II World Map of Magalan.

In addition, I put the zones from the old ELEX 1map on the new map for ELEX II to see what it will look like in relation to the earlier version of the game ELEX I vs ELEX II maps size comparision.

Well, there will be a lot of walking (or flying) :), see you in the game.
Legacy of the Bretons
ESO

2022 Adventure Revealed

January 27, 2022

Legacy of the Bretons is new 2022 Adventure for The Elder Scrolls Online, set in The Systres Archipelago, High Isle and Amenos, land never-before-seen in The Elder Scrolls. It will contain:
Ascending Tide Dungeon DLC - March 14, 2022 (PC) and March 29, 2022 (consoles) with The Coral Aerie and Shipwright's Regret Dungeons;
High Isle Chapter - June 6, 2022 (PC) and June 21, 2022 (consoles). High Isle Zone, storyline of politics, honor, and intrigue that ties into the Legacy of the Bretons. Dreadsail Reef Trial, New World Events: Fissures;
Two new Companions: Ember the Khajiit sorcerer and Isobel Breton knight
Tales of Tribute in-game collectible card game.
Unannounced Q3 Dungeon DLC - Q3 2022
Unannounced Q4 Story DLC - Q4 2022
You can check location of High Isle on ESO Tamriel World Map 2022. Nice playing awaits us.
Deadlands DLC Maps for
ESO
November 1, 2021
Maps for main DLC zone The Deadlands Map, Fargrave City Map, Brandfire Reformatory Delve Map and False Martyrs' Folly Delve Map, have fun.
Fix for Fast Travel Map in
New World

MMO

September 30, 2021

I corrected errors on Fast Travel Map in New World, thanks for all your comments, all corrections on your part as well as suggestions are appreciated.

For the record:
To be able to Fast Travel to a destination, you have to visit it first in person (except for Hermit's Shrine);
You can Fast Travel only from another Fast Travel Point, Settlement or Outpost;
From anywhere, you can Fast Travel (it is time-limited) to the last Inn you checked in, to any of the three house you may own or to your camp (it is range-limited).
The beginning of the adventure with the
New World

MMO

September 28, 2021

New World MMO servers are launched. Time to start your journey in the world of Aeternum.

The plot of New World begins with a short prologue. Your ship crashes, you land shipwrecked on the beach. You meet Captain Aldous Thorpe who gives you the first Quest, leading you to one of the starting Territories.

There are four possible starting territories: Everfall, Monarch's Bluffs, First Light, Windsward.

You are assigned to starting location randomly, you cannot choose exactly where to start the game. These territories are very similar in functionality and are intended for players from level 1 to 25. You can travel between them for completing Quests. Quests lists and Quest Givers locations can be found under the maps.

Above 25 experience level, more Territories open up for you, in the following order: Brightwood, Cutlass Keys, Weaver's Fen, Restless Shore.

Then the high-level Territories await players above level 45: Mourningdale, Great Cleave, Edengrove, Ebonscale Reach, Reekwater, Shattered Mountain.

Have a nice game.
Aeternum World Map for
New World

MMO

September 19, 2021

In just 10 days we will visit the land of Aeternum, a mysterious island in New World MMO that will be released by Amazon Games on September 28, 2021.

I have prepared a map of the Aeternum world, composed of the available map fragments, which may be helpful in exploring the game world. Aeternum Map for New World MMO.

The map also shows areas that will not be available in the game at launch, and which are clearly intended for new territories that will be added in the future. It's a good sign.

If I can share with you my impressions of playing New World, my feelings have evolved over time. I had the opportunity to play one of the first versions of Alfa over two years ago, then in subsequent versions, up to the Close Beta and the last Open Beta. When I visited Aeternum for the first time, my emotions were very positive. "Finally something new and fun in the MMO genre." Unfortunately, as time went on my frustration grew to the level of "I'm not playing this game". Fortunately, my love of adventure won out. Over the years, I regained my faith in the success of New World. This is due to the clear pursuit of Amazon Games Orange County Studio to create an extraordinary game. They were not afraid to give up the previously established, and not working, elements of the game in favor of a new approach and new directions of development of the New World.

New World will not be a perfect game at launch, but it is steadily and consistently going in the right direction.

Elements that convince me to play New World:
good direction of game development;
a vast and diverse world to explore;
free choice of how to play: PvE or PvP or PvE + PvP;
interesting and varied combat, various weapons and skills;
different variations of PvP from Solo to big raids;
conquering fortresses and territories;
expansion of cities controlled by players;
extensive crafting and obtaining raw materials;
real trade with auction houses;
instanced group labyrinths with their own storyline, raids;
extensive and well-thought-out system of social relations in the game, factions, guilds, etc.;
no subscription;
regional servers with a good connection;
a large publisher ensuring a stable future and game development.
Have fun playing and see you in New World.
Blackwood Chapter Maps for
ESO
June 5, 2021
Maps for the next expansion pack for The Elder Scrolls Online: Blackwood, a land inhabited by Khajiit, Argonians, and Imperials - Map of Blackwood Zone.
The new expansion introduces the long-awaited ESO Companions, in Blackwood you can get two Companions, Mirri Elendis and Bastian Hallix.
Delve Maps and Skyshards location Maps, Zenithar's Abbey and The Silent Halls Public Dungeons, also The Deadlands.
Have fun, start by recruiting Companions to earn them equipment and experience points.
Upgrade to all
ESO

maps 2021.

May 13, 2021

I spent the first part of this year updating all maps for The Elder Scrolls Online, including older ones. The game is constantly evolving and some information from years ago has become obsolete.

I supplemented the older maps as much as possible with the Lore Books and Quest Starters locations. I added most of the missing Delve Maps (162 maps), and patched and completed the maps for Public Dungeons (29 maps), also Skyshards should be complete by now.

In general, I tried to complete everything that was not done before. There is probably still missing information, but it's definitely better anyway. Have fun with ESO.

The Elder Scrolls Online Walkthrough & Guide.
More
Cyberpunk 2077

maps.

January 23, 2021

Here are the rest of the Cyberpunk 2077 maps: Arasaka Waterfront, Rancho Coronado, Arroyo, North Badlands, Eastern Badlands, Southern Badlands, Vista Del Rey, Wellsprings, The Glen, Downtown, Corpo Plaza.

Have fun playing, I will keep filling the missing elements in Cyberpunk 2077 maps.
Maps for Westbrook and Pacifica for
Cyberpunk 2077
January 02, 2021
Happy New Year. Cyberpunk 2077 turned out to be a very enjoyable game and I had a great time.
I have prepared more maps: Japantown Map, Charter Hill Map, North Oak Map, Coastview Map and West Wind Estate Map.
Maps for Watson District in
Cyberpunk 2077
December 18, 2020
Little China Map, Kabuki Map and Northside Map, the maps are fairly complete, although some items are available later in the game, they will be updated.
The first version of maps for
Cyberpunk 2077
December 13, 2020
I published the first version, yet hard "work in progress", maps to Cyberpunk 2077.
I still don't have a final decision whether I like Cyberpunk 2077 or not. On the one hand, beautiful Night City, very interesting character development and captivating plot, on the other hand, repetitive additional content and tiring simplifications.
Fortunately, I play on PC and I am able to avoid technical problems, but the map in the game is visually "terrible" on all platforms :).
Two new maps of zones in England for
Assassin's Creed Valhalla
November 30, 2020
Ledecestrescire Map - level 20 zone for The Kingmaker's Saga Arc.
Grantebridgescire Map - level 20 zone for The Song of Soma Arc.
Also an additional map for Ravensthorpe Settlement Map.
Rygjafylke Map for
Assassin's Creed Valhalla
November 17, 2020
I admit that I haven't played any game from the Assassin's Creed series for a long time, so I decided to try AC Valhalla. I was not disappointed, on the contrary, I liked the latest version of AC, although I remember the games from this series differently. As a proof of how much fun I had, I have a map of the first Rygjafylke zone for you.
I don't know if I will be able to make maps for the whole game, because it's really gigantic, but let's be positive for now.
Markarth DLC Maps for
The Elder Scrolls Online
October 25, 2020
ESO Markarth DLC will come on November 2 for PC/Mac and Stadia and November 10 for Xbox One and PlayStation 4.
Maps for The Reach and Blackreach: Arkthzand Cavern are waiting for you with Delve Maps, World Bosses, Quest Hubs, Striking Locales, Set Stations, Ritual Sites, Wayshrines and Skyshards locations
All 40 maps with the walkthrough for
Wasteland 3
October 19, 2020
I have prepared for you quite a complete walkthrough of Wasteland 3 with maps for all in game zones - Wasteland 3 Maps & Walkthrough.
The game itself isn't perfect, but it can give a lot of fun to RPG fans and is quite extensive. Wasteland 3 is a non-linear game, therefore the walkthrough does not always describe all possible paths. You can also see Possible Game Endings, Missions List and other additional information.
Have fun playing.
Wasteland 3

Maps - It's just the begining

August 30, 2020

Haven't done much with Wasteland 3 Maps yet, but I play it and enjoy it. I encourage you to play Wasteland 3 because it is a solid, interesting and addictive game.

And for a good start Wasteland 3 Character Creation Guide and Alpha 0.1 Verion :) of Colorado Wasteland 3 World Map
Mythic Items Leads Location Maps and Antiquities System
The Elder Scrolls Online
June 17, 2020
Location Maps with with description for all Mythic Items Leads in ESO, also general simple guide for ESO Antiquities System
Updated Cyrodiil map for
The Elder Scrolls Online
May 26, 2020
Waiting for ESO servers with the Greymoor Chapter expansion to start today, I finished updating the Cyrodiil Alliance War Zone map. The map is not perfect, but it is definitely more current than its previous version. As you probably know, the Cyrodiil atmosphere doesn't encourage sightseeing, but I did what I could. I wish you good time.
The Elder Scrolls Online:
Greymoor Chapter
May 4, 2020
New The Elder Scrolls Online: Greymoor Chapter is coming to PC / Mac on May 26, 2020 and to Xbox One and PlayStation 4 on June 9, 2020. I had the great pleasure of playing quite a lot in the latest upcoming ESO installment.
The main land where the Greymoor storyline takes place is the Western Skyrim Map, and below the surface is the second underground zone of Blackreach: Greymoor Caverns Map. There are two large Public Dungeons: Labyrinthian and Nchuthnkarst, there are also 6 standard Greymoor Delves and 12 players Kyne's Aegis Trial.
An additional big Task / Achievement in Western Skyrim and Blackreach: Greymoor Caverns is An Instrumental Triumph Quest for Solitude Bard's College.
The new functionality for the whole ESO world is the Antiquities System, which can be used to obtain unique Mythic Items.
I wish you all great fun.
The Elder Scrolls Online

Delve Maps

April 17, 2020

While waiting for the upcoming Greymoor Chapter, I prepared almost 100 new and updated delve maps describing the location of Bosses and Skyshards inside Delves in ESO, ESO Delve Maps.
Clockwork City and Murkmire Maps for
The Elder Scrolls Online
February 18, 2020
New map for Clockwork City from Clockwork City DLC and updated map for Murkmire from Murkmire DLC with Chronic Chronologer Quest and Vine-Tongue Traveler.
Upgraded i updated Tamriel World Map for
The Elder Scrolls Online
February 06, 2020
Location of Public Dungeons, Group Dungeons and Trials. Standard Edition Zones vs ESO Plus Zones vs Purchase Only Chapters. Location of Western Skyrim Zone for upcoming Greymoor Chapter. Tamriel Map.
Happy New Gaming Year 2020
December 31, 2019
As we work all year round to be happy, healthy and rich, on the last day of the year I wish you that next year 2020 will bring us many nice moments in your favorite games, old ones and those great that will come.
In summary, what 2019 brought on game-maps.com
What awaits us in next year 2020?
Whether we like it or not, each of us will probably have to play Cyberpunk 2077 in April. It will definitely be the largest project on game-maps.com in 2020. I will try to draw beautiful and complete maps for Cyberpunk 2077, unfortunately, it certainly won't be an easy task.
I would also like to take care of Wasteland 3, it is a pity that the release date of this game overlaps partly with Cyberpunk 2077, I'll see what I can do.
The upcoming Gods & Monsters also aroused my interest, but there is no certainty as to the release date.
I will definitely deal with the new Chapter DLC to The Elder Scrolls Online: Skyrim.
I'll take a look at Ascent: Infinite Realm and New World, I also hope for other new games.
We will definitely not see the following games in 2020: Dragon Age 4, The Elder Scrolls VI, Pantheon: Rise of the Fallen and Starfield, but just waiting for them will also be nice.
I wish you pleasant playing in 2020 :)
Kashyyyk

Maps for Jedi Fallen Order are 100% complete

December 09, 2019

Maps for Kashyyyk are 100% complete with 27 Chests, 5 Secrets, 3 Encrypted Logs, 41 Force Echoes, 11 Enemies to Scan, 1 Legendary Beast, 1 Stim Canister, 1 Life Essence, 3 Force Essences and 3 Terrarium Seeds.
All
Zeffo

Maps for Jedi Fallen Order are 100% complete

November 30, 2019

Maps for Zeffo are 100% complete with 43 Chests, 14 Secrets, 7 Encrypted Logs, 59 Force Echoes, 15 Enemies to Scan, 1 Legendary Beast, 4 Stim Canisters, 5 Life Essences, 5 Force Essences and 3 Terrarium Seeds.
Complete maps for
Bogano

Planet in Star Wars Jedi: Fallen Order

November 21, 2019

Maps for Bogano are 100% complete with 16 Chests, 6 Secrets, 6 Encrypted Logs, 30 Force Echoes, 4 Enemies to Scan, 1 Legendary Beast, 2 Stim Canisters, 2 Life Essences, 2 Force Essences and 2 Terrarium Seeds.
Map of
Southern Elsweyr

for The Elder Scrolls Online: Dragonhold DLC (

ESO

)

November 2, 2019

Full map of Southern Elsweyr zone and Delve Maps for ESO Dragonhold DLC, World Bosses, Quest Hubs, Striking Locales and Skyshards. Pieces of History Locations for Masterpieces Quest.
The Outer Worlds

Maps & Walkthroughs

October 29, 2019

Map and walkthrough for Emerald Vale Region, Edgewater Town, Geothermal Power Plant in Halcyon System for The Outer Worlds The Outer Worlds Maps

Botanical Camp (Deserters) or Edgewater (Spacer's Choice) who will get Power Comes Now The Power Walkthrough.
Borderlands 3

Next Maps with Walkthrough

October 12, 2019

More maps for Borderlands 3: AtlasHQ Map, Neon Arterial Map, The Forgotten Basilica Map, Floodmoor Basin Map, The Anvil Map, Jakobs Estate Map and Voracious Canopy Map

Have a nice game :)
Borderlands 3

Athenas & Skywell-27 Maps with Walkthrough

September 28, 2019
Borderlands 3

Maps & Walkthrough

Part I

September 21, 2019

Maps & Walkthrough for Covenant Pass, The Droughts, Ascension Bluff, Space Ship Sanctuary III, Meridian Outskirts, Meridian Metroplex with Quest Starters, Crew Challenges, Red Chests and many more.

Borderlands 3 Maps, Game Guide & Walkthrough
Guild Wars 2

Grothmar Valley Map

September 18, 2019

Guild Wars 2, Living World Season 5 The Icebrood Saga Grothmar Valley Map.
Gaming PC

Guide

September 10, 2019

Taking advantage of a nice summer holiday period, I have prepared for you a few guides revolving around the common theme of Gaming PC Guide.

Specific topics are:

What is the Best Screen Resolution for PC Gaming?

How much RAM do I need for Gaming?

PC Storage Guide: M.2 NVMe vs SATA SSD vs HDD

Best Motherboard for PC Gaming

As there is no one best PC configuration for the gamers and each of us has an opinion on this topic, I invite you to submit your comments and ideas in the comments.
Guild Wars 2

Dragonfall Map

June 9, 2019

Guild Wars 2, Path of Fire expansion, Living World Season 4 Dragonfall Map.
ESO

and

ATLAS

Map Fixes

May 28, 2019

New ATLAS World Map v.1.5 for ATLAS for version 1.5 with new islands layout.

Updated Northern Elsweyr Map in ESO, added Treasure Map Locations in Elsweyr.
Complete
Rage 2

Map of the World

May 19, 2019

Full Rage 2 World Map, Region Maps, Weapon Locations Map, Ark Locations Map, Tips & Tricks, Story Missions in Rage 2 Maps & Game Guide.

Have fun.
Map of
Northern Elsweyr

for The Elder Scrolls Online: Elsweyr Chapter (

ESO

)

May 4, 2019

Full map of Northern Elsweyr zone and Delve Maps for The Elder Scrolls Online: Elsweyr Chapter. Elsweyr Mural Mender Locations, Delve Maps, World Bosses, Quest Hubs, Dungeons, Striking Locales and Skyshards in Elsweyr, Elsweyr Grand Adventurer.
Dear Users
Please use the comments on the pages to send your comments, suggestions and additions. If you want to write to me, my e-mail address is at your disposal, thank you.
Advertisers and advertising agencies
Thank you in advance for your offers and cooperation proposals, but at the moment I am not interested in any additional cooperation.
If the situation changes, I will write about it, thank you.
Hello, Brave Warriors and Mighty Mages.
This website is entirely devoted to having fun and a journey into unknown magical lands in video games.
I am Longwinter, only creator of maps, content and code of game-maps.com.
The website contains "my memories of the games I play" and is intended to help other players.
I made a lot of game maps with walkthroughs for other companies and websites and one day I decided to start collect what I will do on my own website, this is how game-maps.com was born. If you want to see what I did before, here you will find a small sample: My old maps
Running game-maps.com is my hobby in my spare time outside of work and family. Therefore, I apologize if not everything is finished and ready on time.
If you want to help, please help game-maps.com with your knowledge, pointing out bugs and adding content.
This site lives off ad revenue, so you become its developer without blocking ads, thank you.
I wish you many best moments with your favorite games.