Night City Map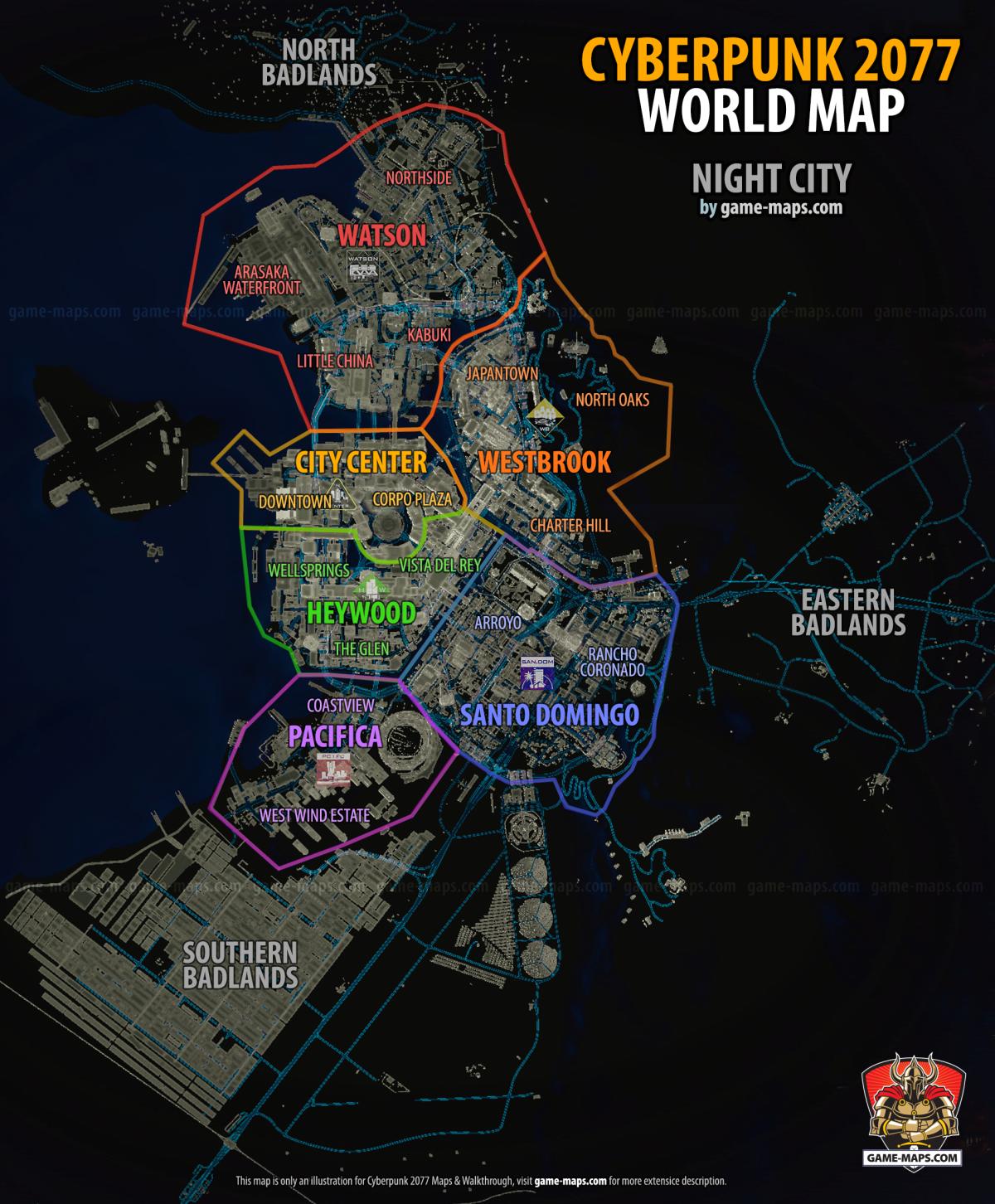 Preview Night City Map Cyberpunk 2077
This is preview world map for Cyberpunk 2077 - Night City, with districts and sub districts.
City Center: Corpo Plaza, Downtown.
Heywood: Wellsprings, Vista Del Rey, The Glen.
Pacifica: West Wind Estate, Coastview.
Santo Domingo: Arroyo, Rancho Coronado.
Watson: Little China, Kabuki, Northside, Arasaka Waterfront.
Westbrook: Japantown, North Oaks, Charter Hill.
Badlands: North Badlands, Eastern Badlands, Southern Badlands.
Cyberpunk 2077
Game Info
Open world, first-person perspective, RPG / action / shooter, video game, PvE, Single Player / Multi Player
Based on Cyberpunk franchise
Release Date: December 10, 2020
PC, Xbox One & Xbox Series X|S, Playstation 4|5, Stadia
Developer: CD Projekt Red
Publisher: CD Projekt