Santo Domingo Maps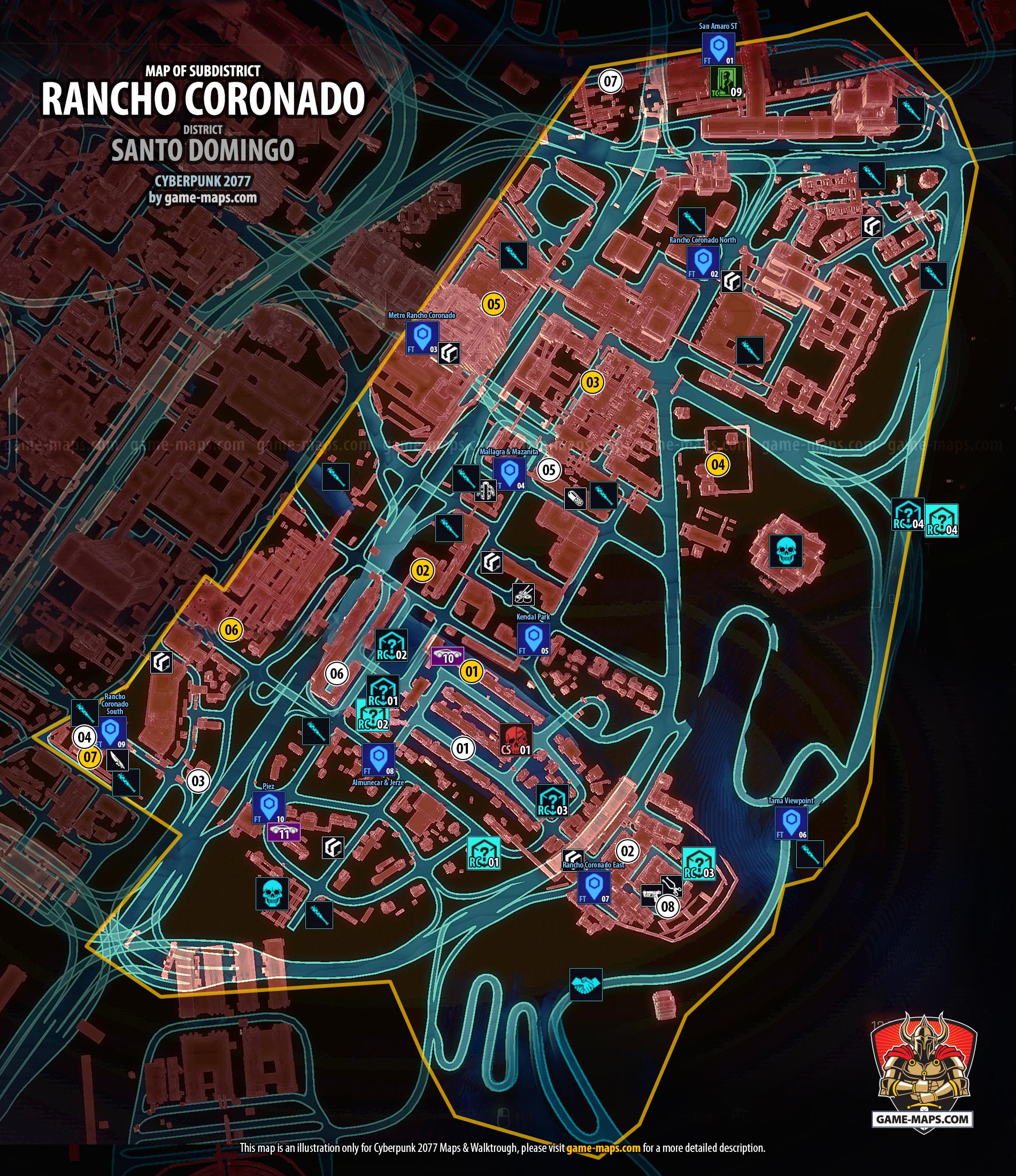 Rancho Coronado Map
Santo Domingo, lvl 18-32
Rancho Coronado Map - Cyberpunk 2077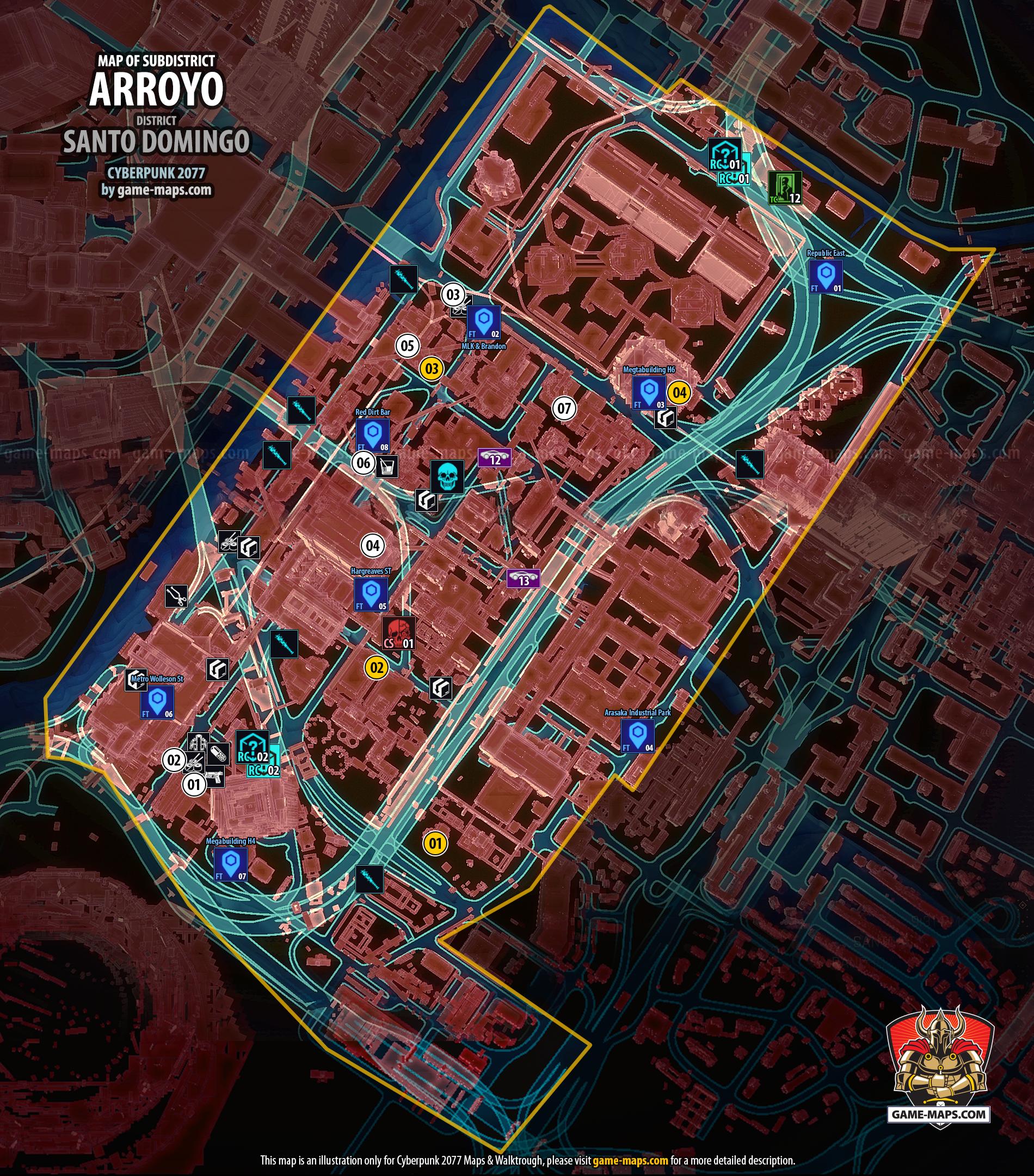 Arroyo Map
Santo Domingo, lvl 22-32
Arroyo Map - Cyberpunk 2077
Santo Domingo Info
Santo Domingo is one of Night City's oldest districts. Luckily, its location meant it avoided the worst damage from the 4th Corporate War, though the tens of thousands of Night Citizens deprived of their homes still built provisional camps and settlements. Today, no trace of them remains – Santo Domingo has instead become an industrial hub with an abundance of enterprises and manufacturing and power plants. Corporations are in constant battle over influence in the district – real estate changes hands, new businesses pop up and old businesses fall. Meanwhile, construction sites are guarded by combat troops guarding corporate property and secrets, though often they serve as law enforcement in cases when a company shuts down and fires all its staff (mostly around Rancho Coronado), raising the risk of riots.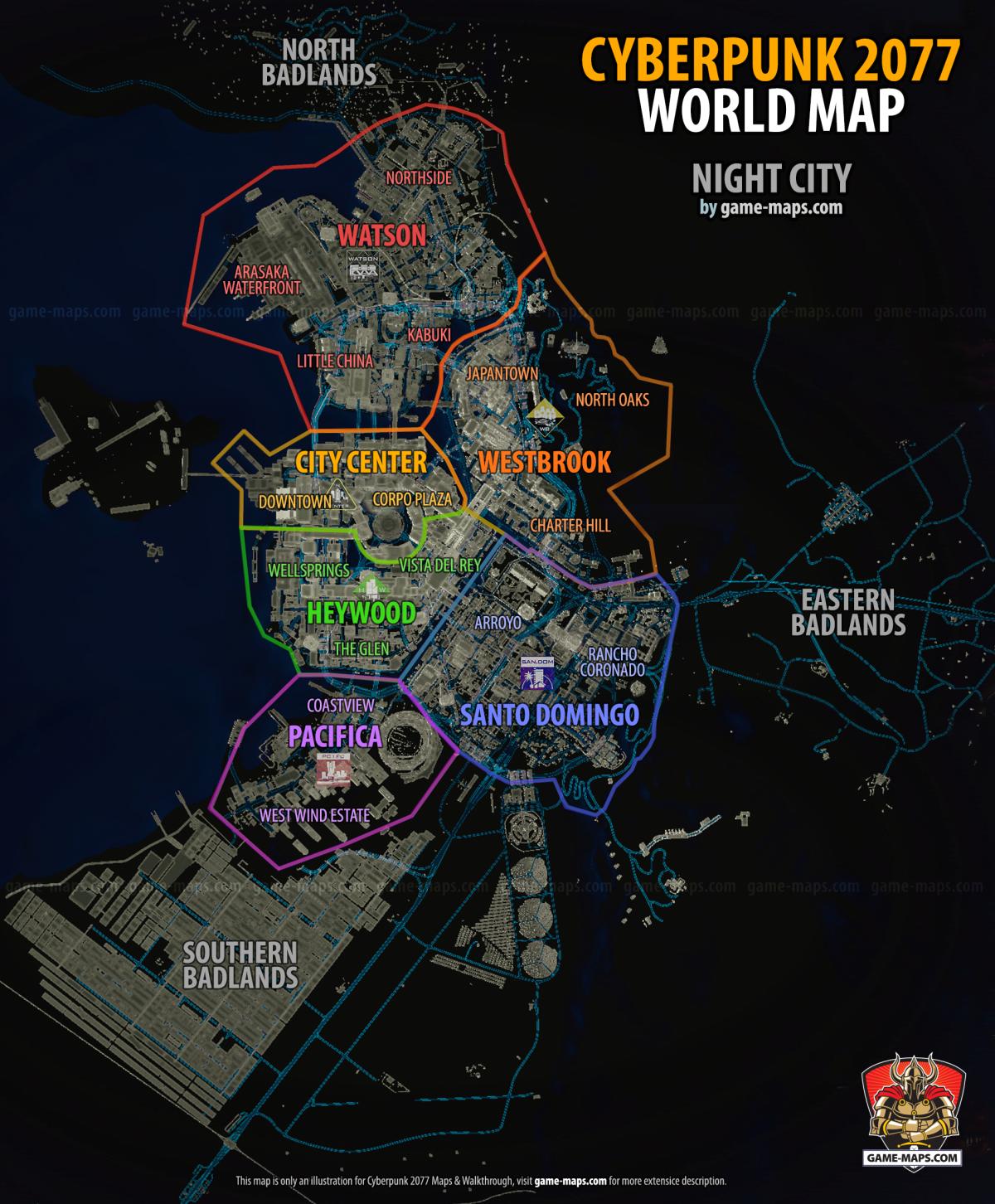 Preview Night City Map Cyberpunk 2077
This is preview world map for Cyberpunk 2077 - Night City, with districts and sub districts.