The Witcher 3: Wild Hunt
Walkthrough and Game Guide describes all the important locations in The Witcher 3: Wild Hunt video game. Here, you will learn which NPC you should see in order to receive a quest and where to go to complete it. All major locations are accompanied with maps. The following elements are marked on the maps: characters we meet in the game world, hidden secrets, chests and other treasure containers, crafting ingredients, traps, secret passages, aggressive opponents, and bosses that are especially difficult to defeat.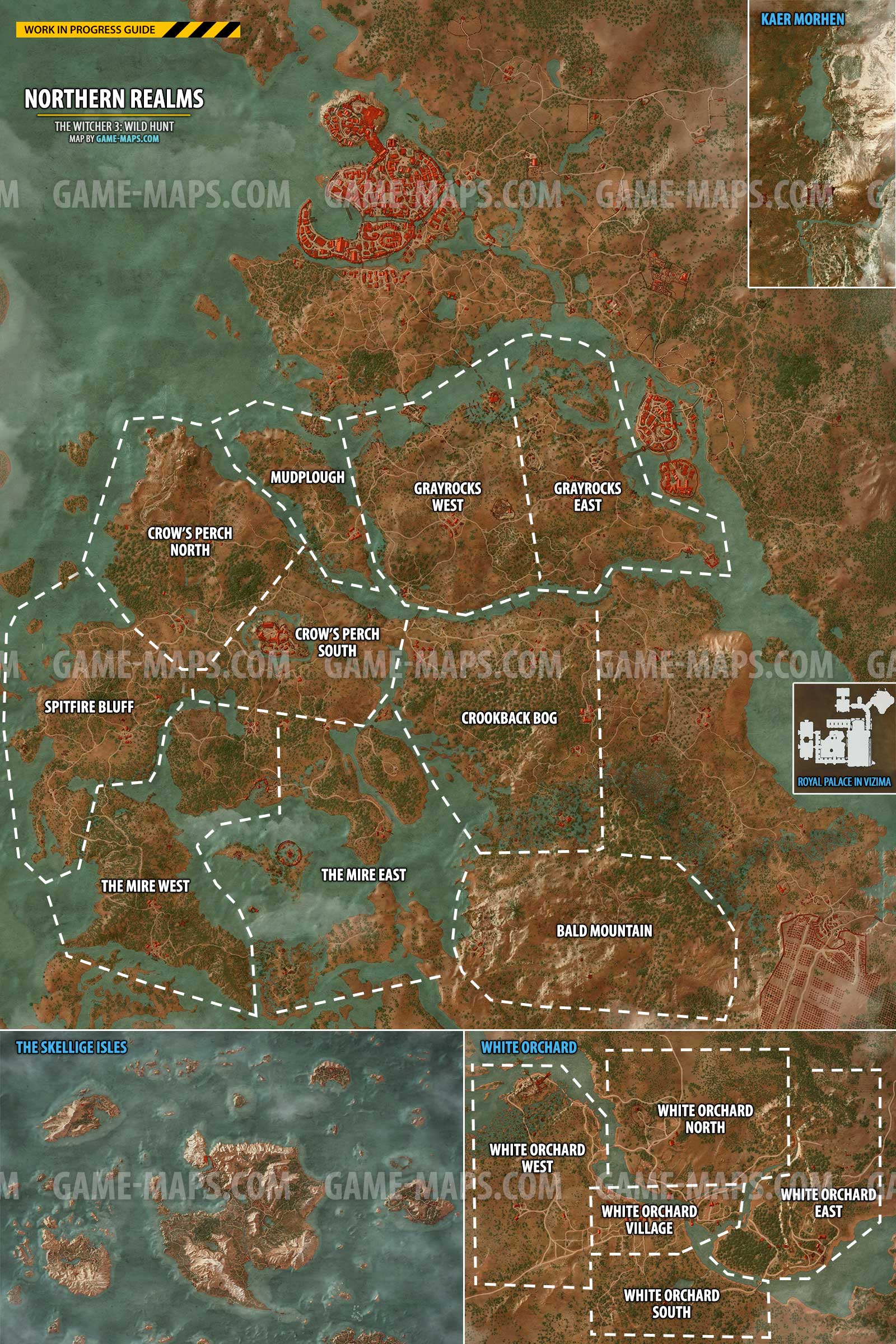 In Witcher 3 game, many quests can be solved in more than one way. In this Walkthrough, I am trying to show the optimal way to solve a given quest, not the only one. I'm going to update the content of the guide daily until the entire game is described in detail.
Guide for the players, players for the guide.
I encourage all the users of the guide to leave comments in the comments section and let me know what is missing in the guide, suggest other ways to complete quests, and point out any things that I forgot to add on the maps.
Witcher 3: Wild Hunt Video Game - About
Game Genre: Fantasy Role Playing Game, Story Driven Game, Open World Game
Game Setting: High/Epic fantasy. Sword and sorcery. You are highly trained Monster Slayer For Hire.
Release Date: May 19, 2015 for PC (Steam or GOG), PS4 and Xbox One.
Game Developer: CD Projekt RED
Game Mode: Single Player - Single-player is the only mode available in Pillars of Eternity, but the game makes up for this with a complex story and lore of the world that we traverse.
Available Language Versions: English, French, Italian, German, Spanish, Arabic, Czech, Hungarian, Japanese, Korean, Polish, Portuguese-Brazil, Russian, Traditional Chinese.
In Witcher 3 there is more than one possible ending.
Main characters in Witcher 3: Geralt of Rivia, Yennefer of Vengerberg, Cirilla (Ciri), Triss Merigold, Dandelion.
Main locations in Witcher 3: White Orchard, Novigrad (City), Velen - No Man's Land, The Skellige Isles, Royal Palace in Vizima, Kaer Morhen.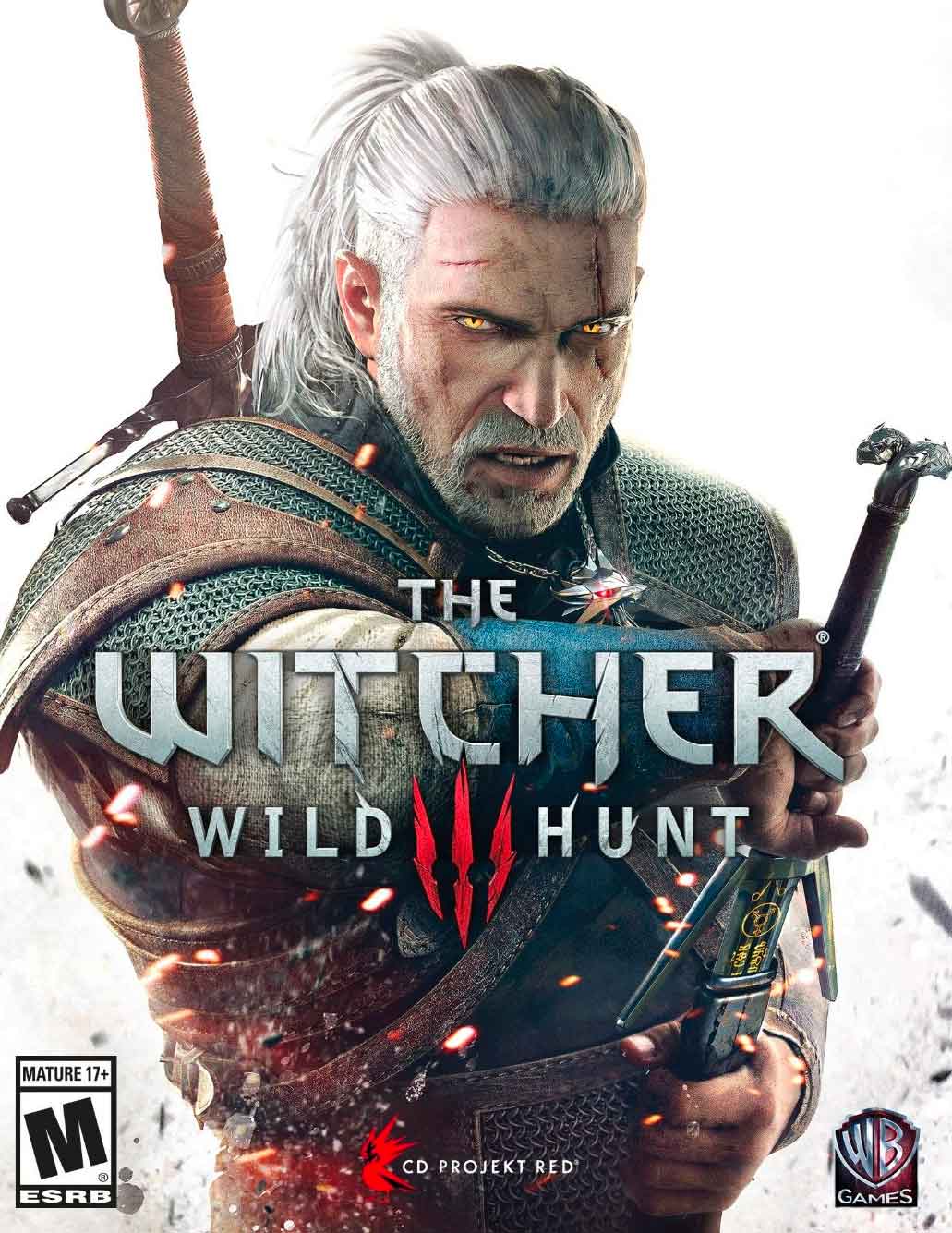 Witcher 3: Wild Hunt PC System Requirements:
Minimum System Requirements
64-bit Windows 7 or 64-bit Windows 8 (8.1)
Intel CPU Core i5-2500K 3.3GHz / AMD CPU Phenom II X4 940
Nvidia GPU GeForce GTX 660 / AMD GPU Radeon HD 7870
6 GB RAM
35 GB of available hard drive space
Recommended System Requirements
64-bit Windows 7 or 64-bit Windows 8 (8.1)
Intel CPU Core i7 3770 3.4 GHz / AMD CPU AMD FX-8350 4 GHz
Nvidia GPU GeForce GTX 770 / AMD GPU Radeon R9 290
8 GB RAM
35 GB of available hard drive space