Thicker Than Water
Mission Description
You will receive "Thicker Than Water" Mission in zone: Bizarre Interior from Randy Gett.
This is Secondary Mission with recommended Level 7.
The story of this mission takes place in: Gett Family Homestead Map, Bizarre Interior Map.
Mission Steps:
Randy Gett, an experienced mechanic, wants our help saving his family from kidnappers. [Reward: Randy Gett recruited to Ranger HQ garage]
Travel to the Gett Family Homestead and free the family.
Randy Gett showed us where his family homestead is located. Once we get there, we'll need to negotiate with or eliminate the kidnappers.
We've reached the Gett Family Homestead, but it's overrun by wildlife. It seems the animals have been attracted by the scent of blood.
We've found the kidnappers, but they're dead and appear to be partially eaten.
Lead Nita back to Randy Gett.
Randy should be waiting for us near his family homestead. We need to bring Nita back to him, though he may be surprised at her mental state.
Randy and Nita Gett have been reunited.
Map of starting location
for Thicker Than Water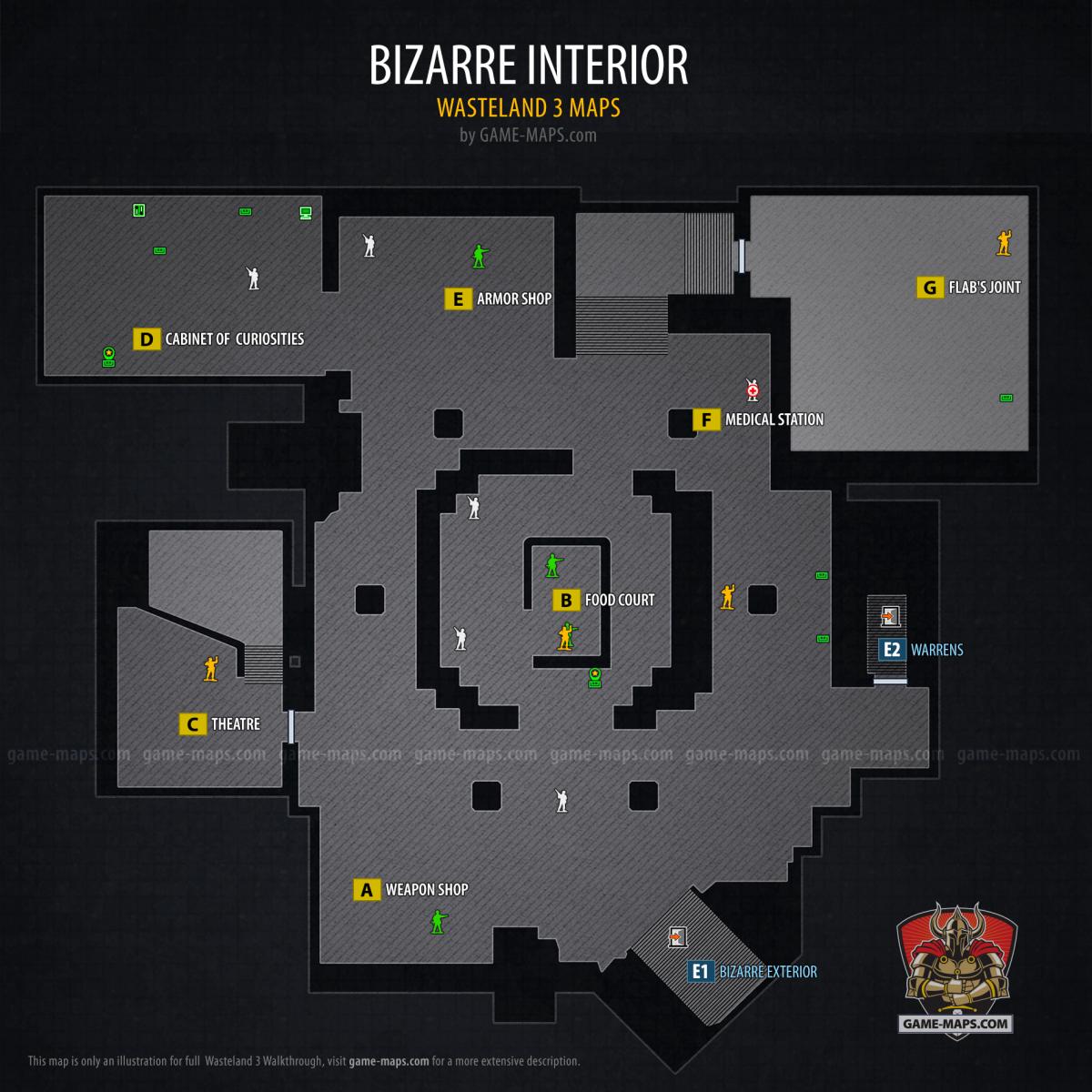 Thicker Than Water

Walkthrough
Go to Gett Family Homestead
Talk to Randy Gett near entrance
Go to hut on NW part of map, killing monsters and find Nita inside.

Suggested: Hard Ass 5 and force her to go with you to Randy Gett.
You can [Attack] kill Nita Gett - mission will be successful, go back to Randy Gett and talk to him

Return to Randy Gett (near entrance to location) witj Nita to finish mission.
Choices and Consequences
It doesn't matter if you kill Nita or not, the mission will be successful anyway.
If you talk to Randy Gett in Garage, after successful completion of the Thicker than Water Mission, you will get Vehicular Combat Perk - Bonus damage to vehicles +5%.
Full Maps for
Thicker Than Water Mission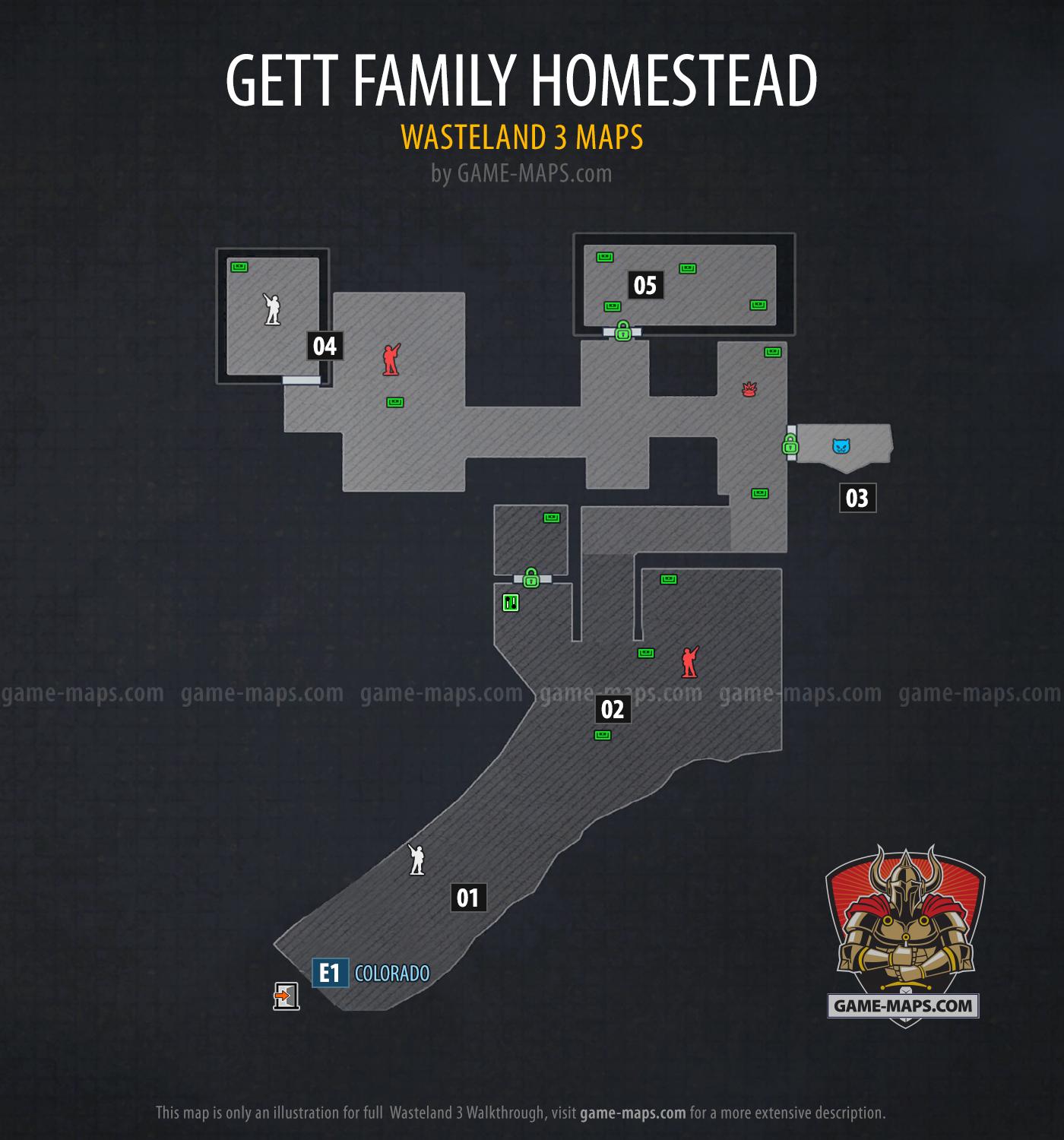 Gett Family Homestead
Gett Family Homestead - Wasteland 3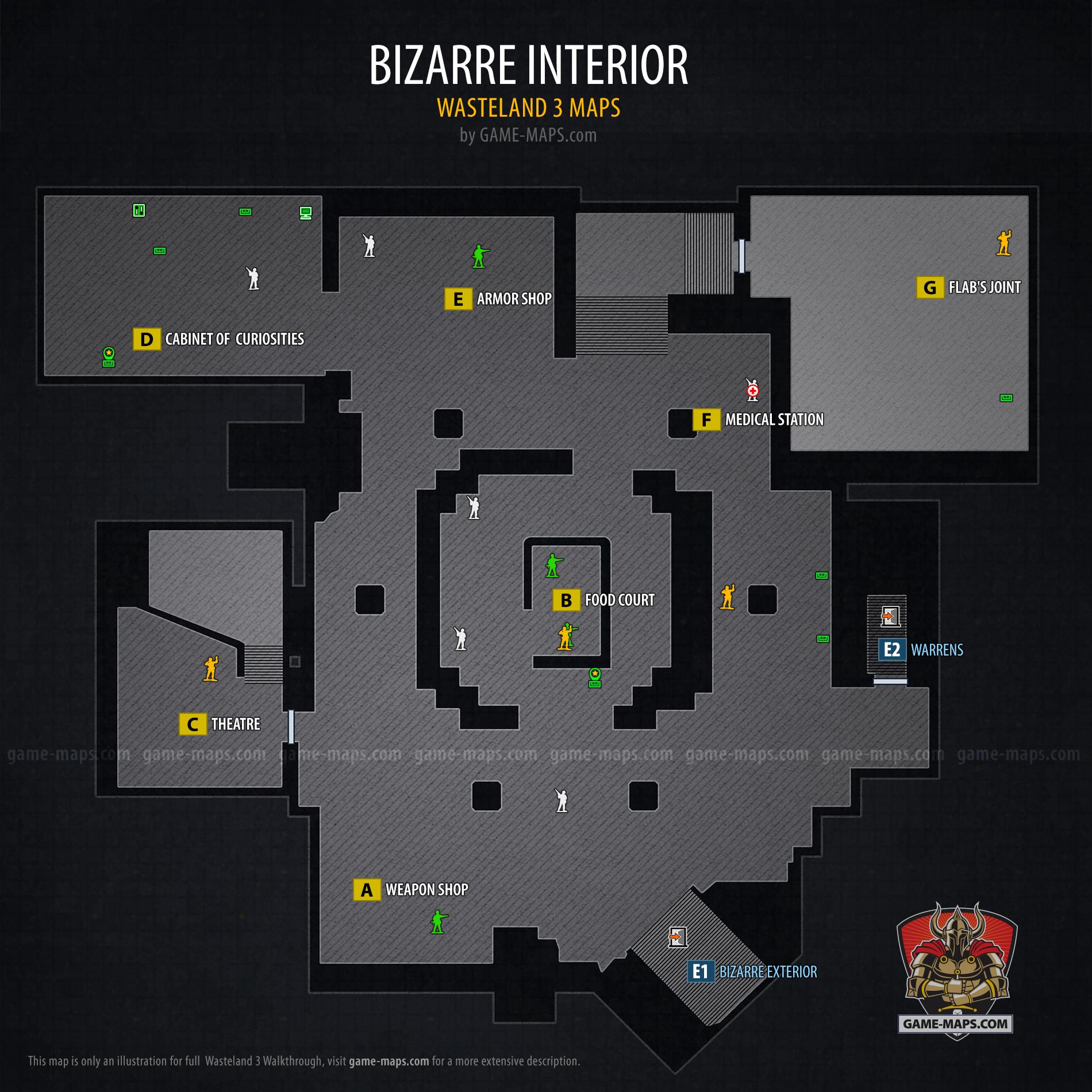 Bizarre Interior
Bizarre Interior - Wasteland 3