Ranger's Last Hope
Mission Description
You will receive "Ranger's Last Hope" Mission in zone: Ambush Site from Major Prasad.
This is Primary Mission with recommended Level 1.
The story of this mission takes place in: Ambush Site Map, Ranger HQ Map.
Mission Steps:
We assumed command following the death of Major Vera Prasad. The mission is the same: make contact with the Patriarch, establish a new Ranger HQ, and get the supplies flowing to Arizona. Along the way, we should keep an eye out for Angela Deth.
Get to the Patriarch
If we don't want to freeze to death, we'll need a vehicle to get to Colorado Springs. Maybe one of the abandoned Dorsey vehicles is still running?
Map of starting location
for Ranger's Last Hope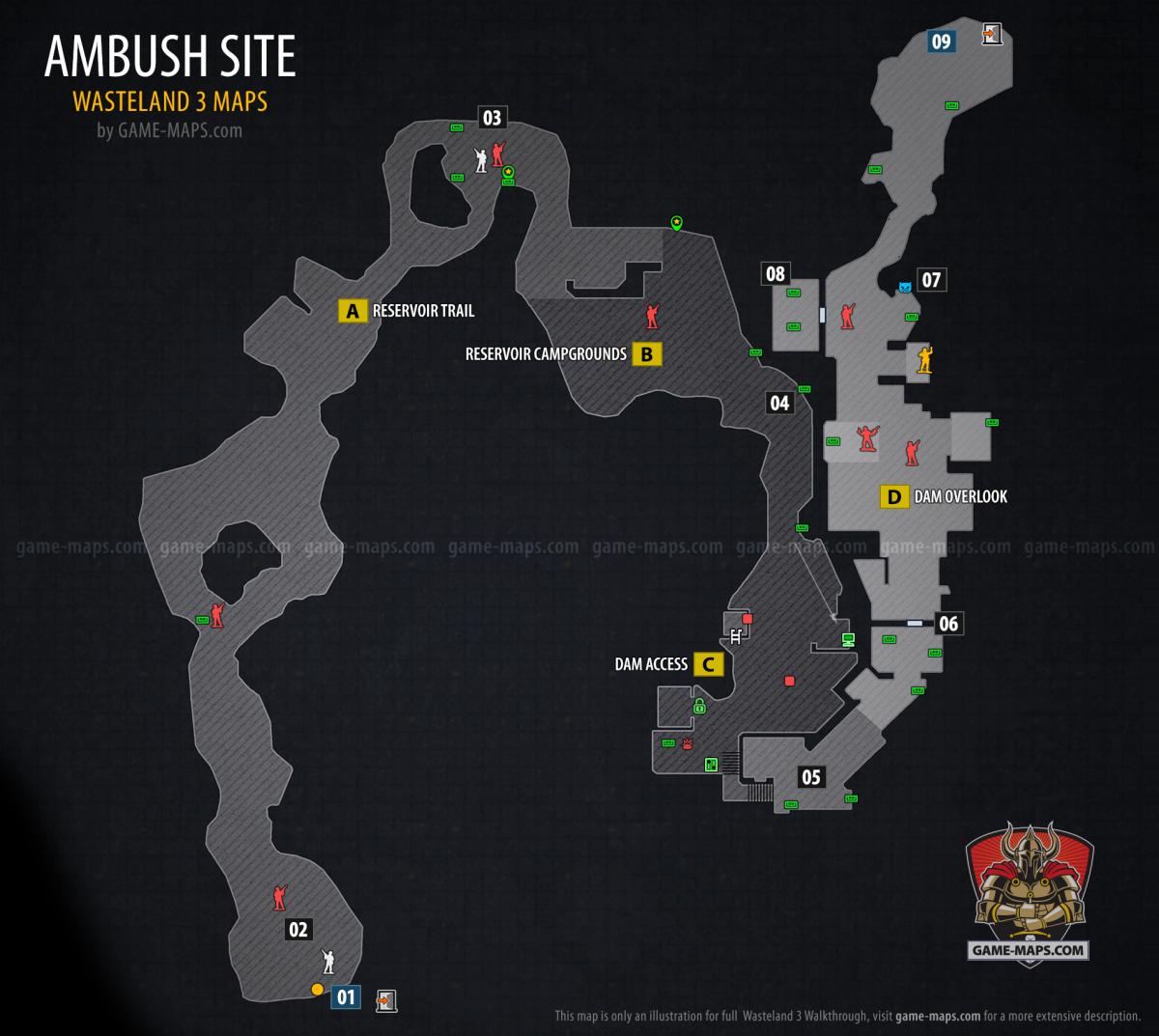 Ranger's Last Hope

Walkthrough
Just use the vehicle at the end of the Ambush Site Map.
It will take you to the Ranger HQ location
Meet The Patriarch at the very beginning and talk to him to complete the mission.
Choices and Consequences
This mission has basically only one solution. The way it is done may differ, but you don't have to make any irreversible decisions or deal with their consequences later.
Full Maps for
Ranger's Last Hope Mission