My Body Requires This
Mission Description
You will receive "My Body Requires This" Mission in zone: Bizarre Interior from Masato.
This is Secondary Mission with recommended Level 7.
The story of this mission takes place in: Bizarre Interior Map, Warrens Map.
Mission Steps:
Masato is obsessed with finding a package of pre-war Ramen Noodles, so he can reverseengineer the magic recipe of the beforetimes. [Reward: Ranger HQ mess hall recruit]
Search the Warrens for Ramen Noodles.
Masato asked us to find a package of pre-war ramen noodles. He thinks we might be able to find one somewhere in the Warrens below the Bizarre.
We found a strange vending machine in an old diner deep within the Warrens. It offers prizes in exchange for silver coins. One of the listed prizes is noodles.
We obtained ramen noodles from a vending machine in the Warrens.
Bring the Ramen Noodles to Masato inside The Bizarre.
Masato will be excited to get his hands on the authetic ramen noodles we found.
We handed the ramen noodles over to Masato. He was incredibly excited to experiment with them.
Map of starting location
for My Body Requires This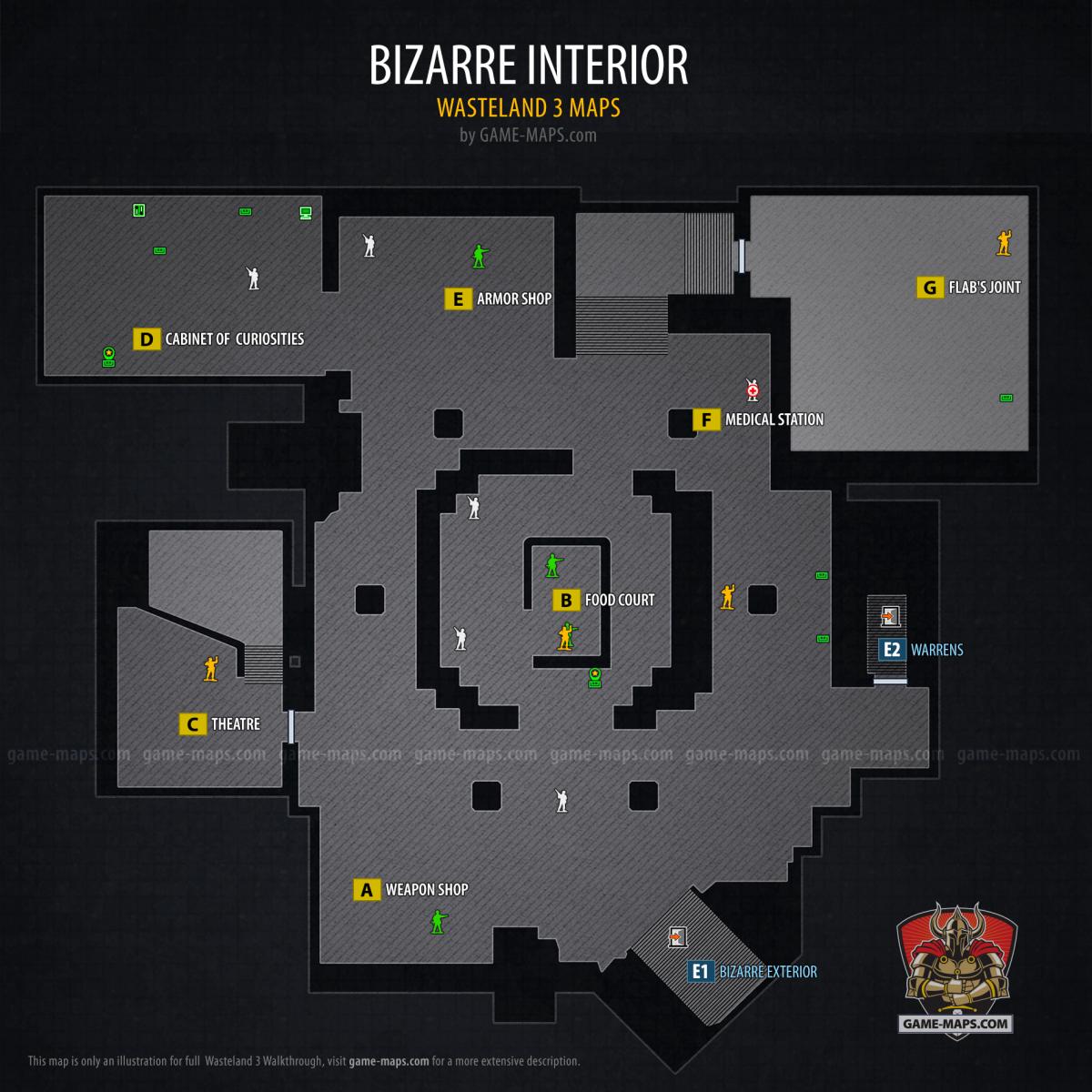 My Body Requires This

Walkthrough
Talk to Masato
After entering Warrens loot Parking Meters in Warren for Silver Coins
In Diner Room use Vending Machine

Use 5
or Insert Silver Coins till you get Noodles

Get Ramen Noodles
Return to Masato for reward.
Choices and Consequences
After this mission Masato may be recruited as a Chief into the Mess Hall in Ranger HQ
Full Maps for
My Body Requires This Mission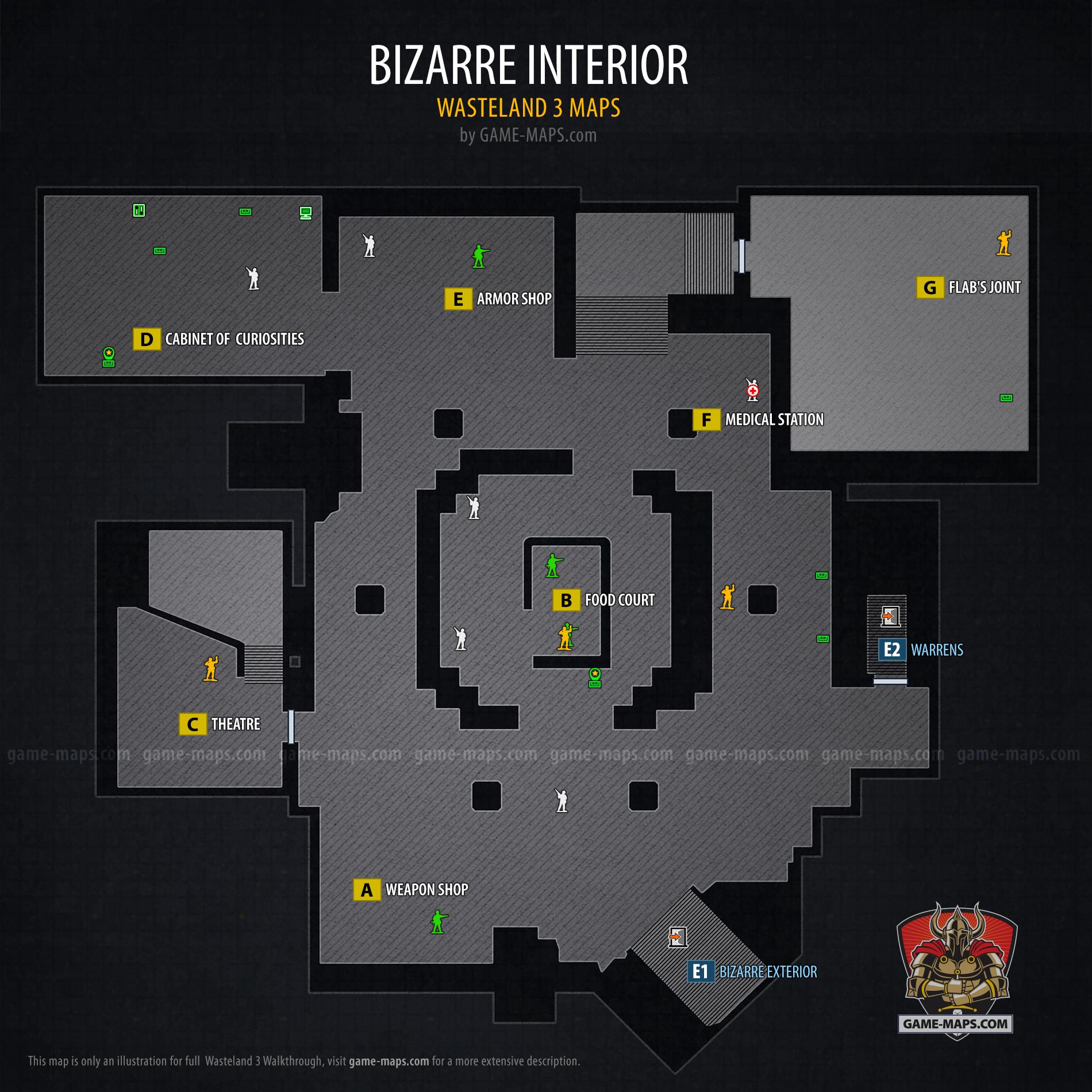 Bizarre Interior
Bizarre Interior - Wasteland 3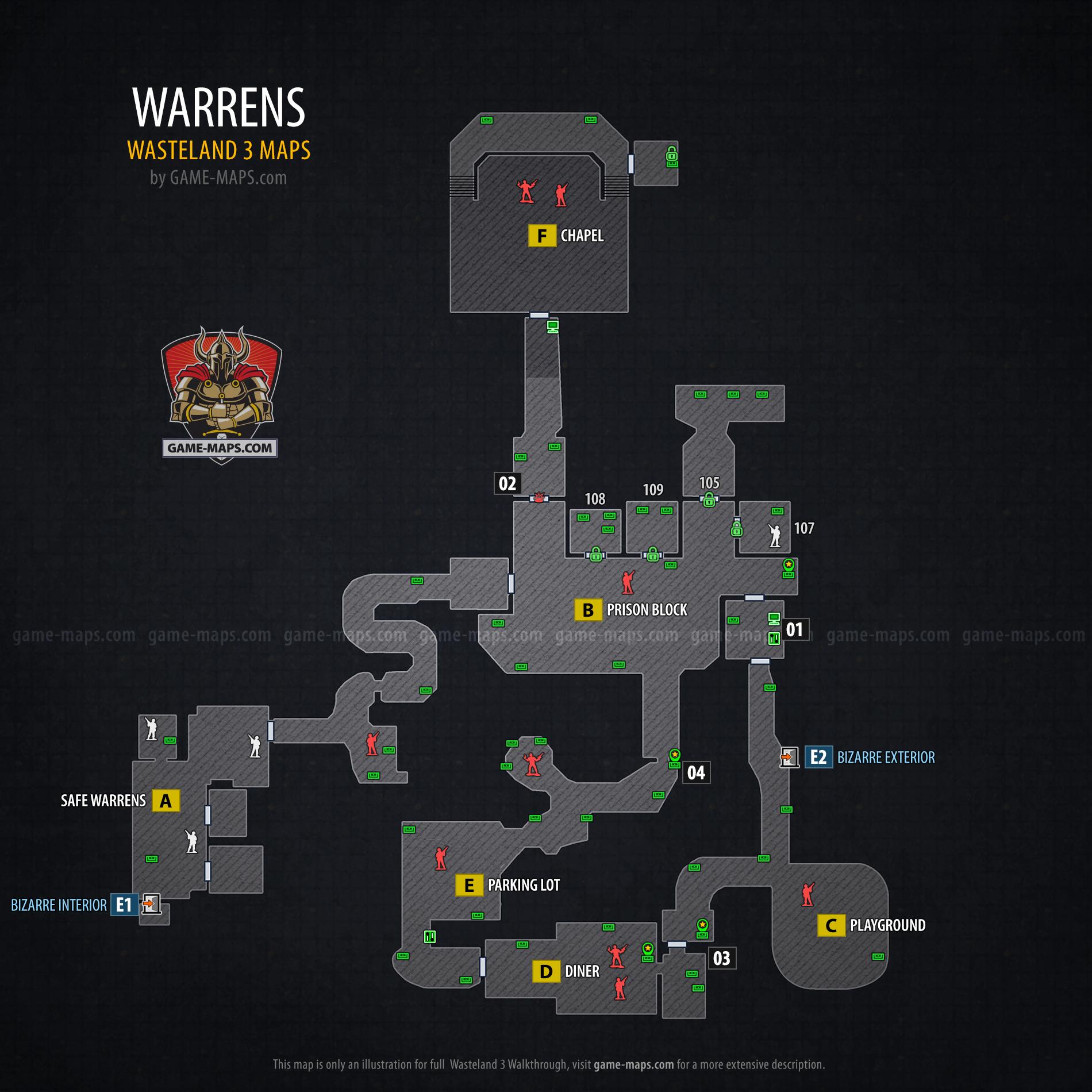 Warrens
Warrens - Wasteland 3