Full House
Mission Description
You will receive "Full House" Mission in zone: Ranger HQ from Sergei Greatski.
This is Primary Mission with recommended Level 2.
The story of this mission takes place in: Ranger HQ Map.
Mission Steps:
Our new headquarters will only be as useful as the people we can recruit. We should also focus on getting our critical infrastructure up and running.
Recruit personnel for Ranger HQ: A Brig Jailor, A Medbay Doctor, An Armory Quartermaster, And Garage Mechanics.
Greatski suggested we build up the base before pursuing The Patriarch's children. At minimum, we should staff the Brig, Medbay, Armory, and Garage, as well as fill out our squad.
Greatski suggested we speak to Sheriff Daisy, head of the Colorado Marshals, who can be found in Downtown Colorado Springs. He thinks she might be able to help us find some recruits.
Map of starting location
for Full House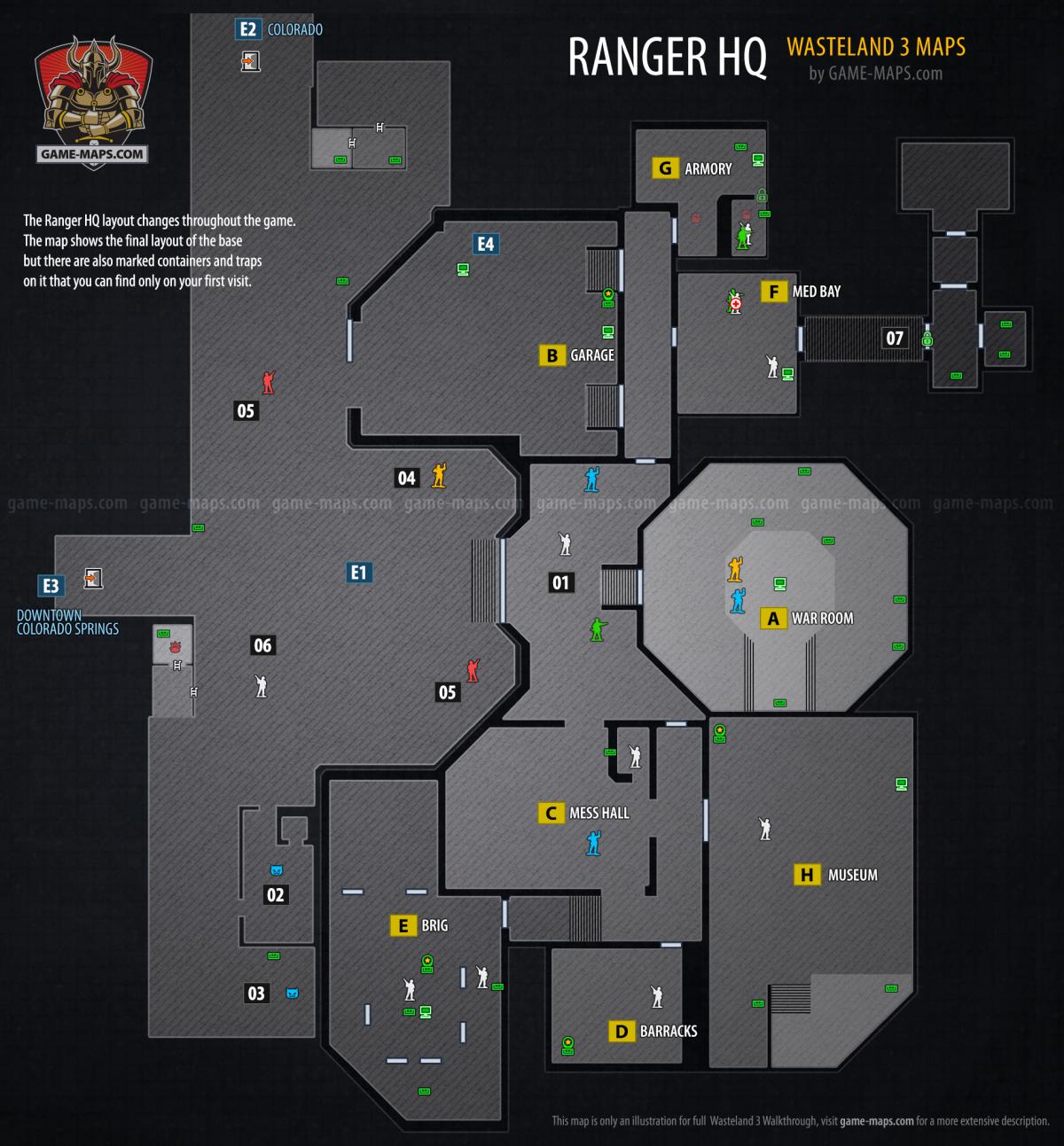 Full House

Walkthrough

You will receive this mission after starting the Mainframe Computer in Ranger HQ from Sergei Greatski.

Brig Jailor - Hope Emerson after completing the Cornered Rats Mission.

Medbay Doctor - Doc Parker after completing the Full House Mission.

Armorer - Inspector Delgado after completing Big trouble in Little Vegas Mission.

Garage Mechanics - after completing Unwelcome Guests
Choices and Consequences
You can have another Armorer if you don't arrest Faran Brygo, you'll just get along with him - but it's generally not a good solution.
Full Maps for
Full House Mission