Frontier Justice
Mission Description
You will receive "Frontier Justice" Mission in zone: Downtown Colorado Springs from Lucia Wesson.
This is Secondary Mission with recommended Level 18.
The story of this mission takes place in: Snowed Inn Resort Map.
Mission Steps:
Lucia wants our help bringing those responsible for her family's murder to justice - starting with Nelius Dorsey, who ordered their deaths.
Hunt down Nelius Dorsey.
Nelius is camped out with his most powerful weapons and best-trained fighters in the mountains west of Colorado Springs. We'll have to explore the area to find it.
We intercepted a staticky radio call from a Dorsey fighter in the western mountains. We should explore that area more thoroughly.
Investigate the "Snowed Inn" Resort.
We picked up Dorsey radio calls around an abandoned ski resort called the "Snowed Inn." Nelius Dorsey is likely holed up there.
Mission End
Nelius Dorsey, leader of the Dorsey gang, is dead.
Map of starting location
for Frontier Justice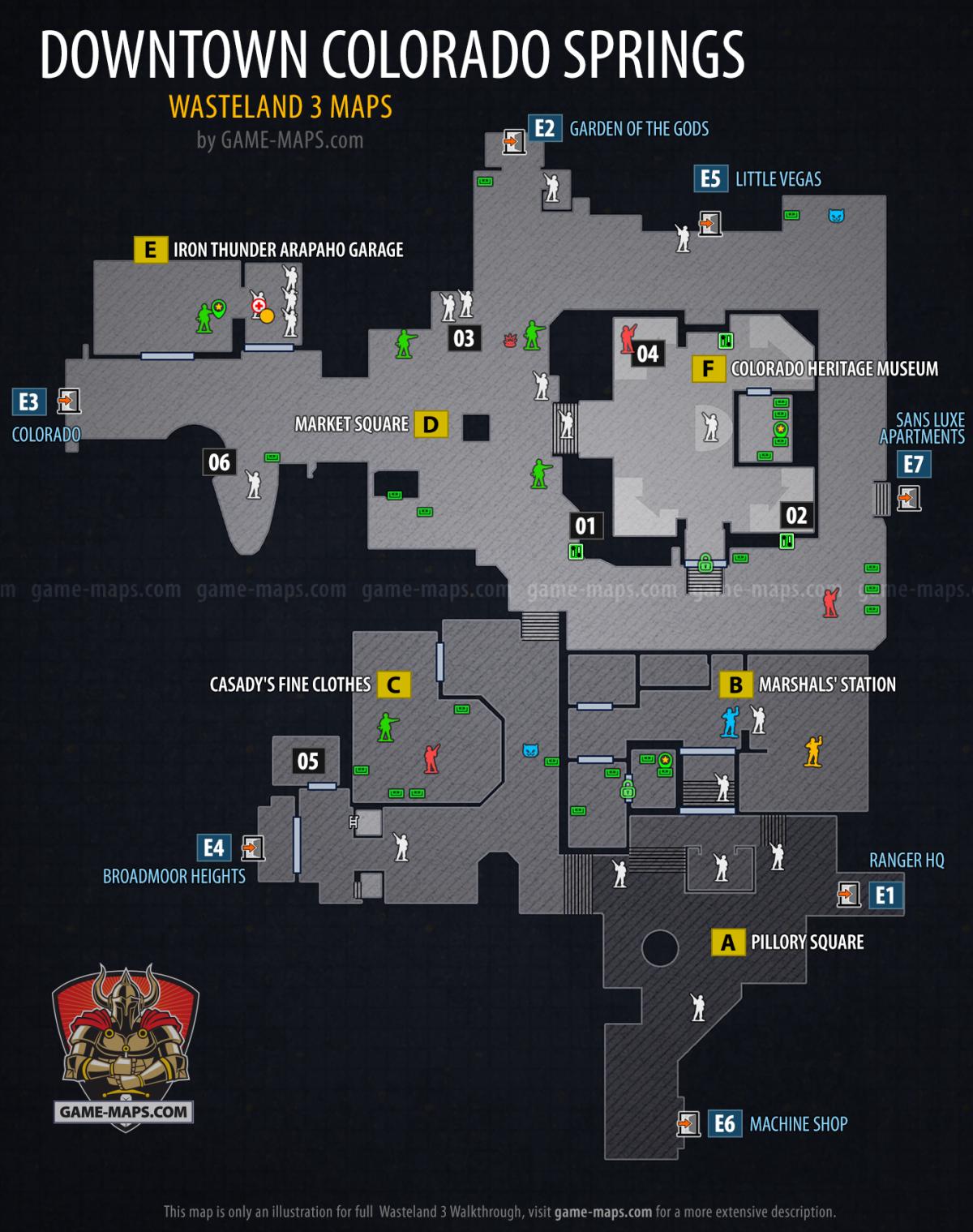 Frontier Justice

Walkthrough
To get this Mission you finish Garden of the Gods and did not kill Isaac Reed
When you leave Garden of the Gods and enter Downtown Colorado Springs, Lucia Wesson should be in your team.
Lucia Wesson start to talk wit you about Reed, explain why you didn't kill him.
Then you will receive this mission.
Take Lucia Wesson with you and drive to Snowed Inn Resort (it is on wester edge of main map).
Explore Snowed Inn Resort and kill all Dorseys except Nelius Dorsey
Let Lucia Wesson and Nelius Dorsey talk to each other.
"Killing you won't solve anything, Nelius"
Let Nelius Dorsey kill himself.
This is the end of mission.
Choices and Consequences
When the mission succeeds you will get Daddy's Little Secret Mission Level 20
Full Maps for
Frontier Justice Mission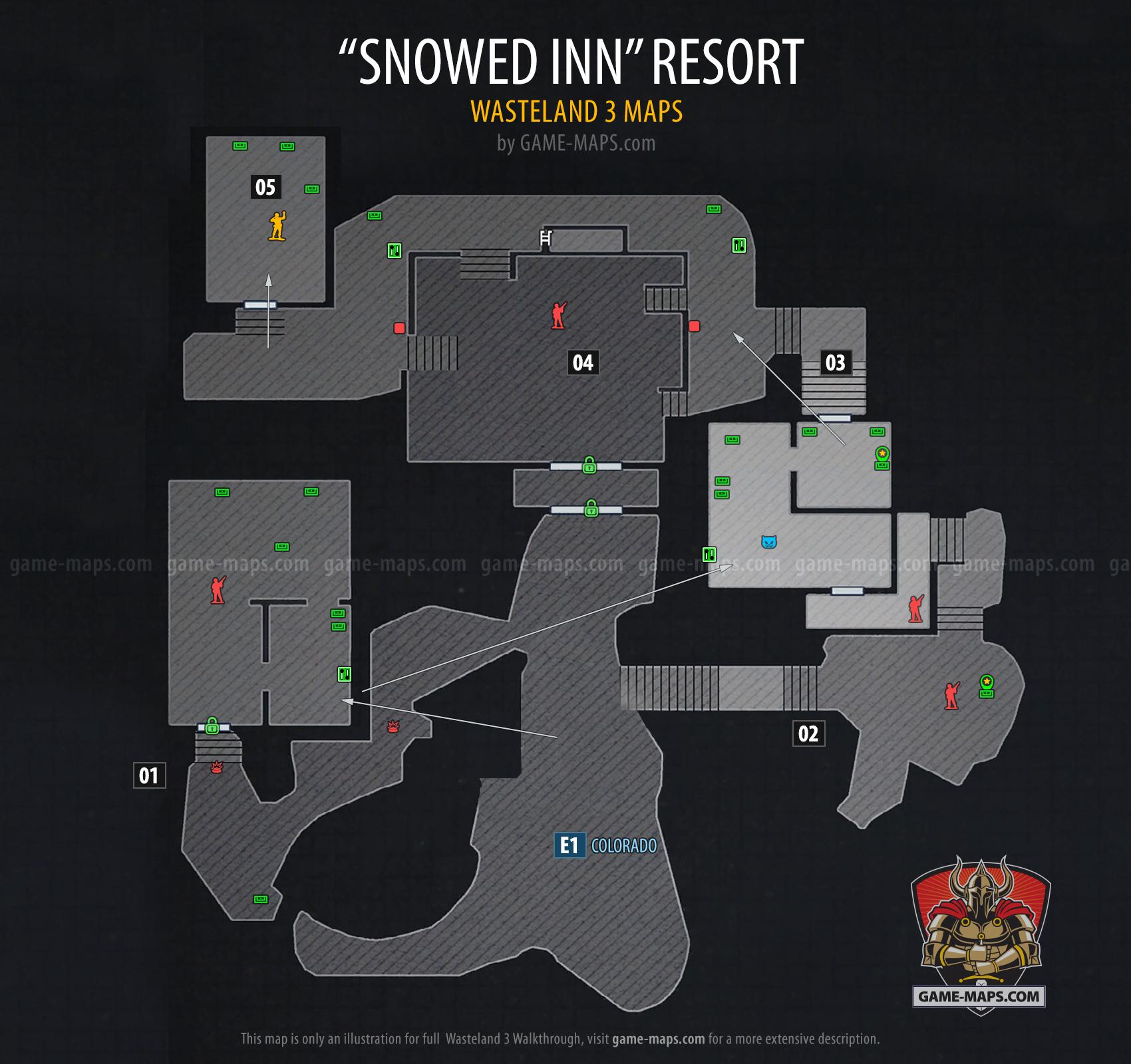 Snowed Inn Resort
Snowed Inn Resort - Wasteland 3