Cinema Verite
Mission Description
You will receive "Cinema Verite" Mission in zone: Bizarre Interior from Eidilon.
This is Secondary Mission with recommended Level 7.
The story of this mission takes place in: Monster Army Bunker Map, Bizarre Interior Map.
Mission Steps:
The Chix Flicks theater has only been at the Bizarre for a few years, yet their material is already growing stale, and its stars bored. Eidilon wants our help finding some fresh content. [Reward: $250, Guitar Ornament]
Find the old Monster Army Bunker and the Movie Reels inside.
Eidilon told us about an old Monster Army bunker that was abandoned years ago. She believes we can find the old film reels the gang used to watch there. If we can find them, she can use them as a basis for new shows.
We found the bunker, now we need to explore it. The reels should be in the old movie theater.
Return to Eidilon inside the Bizarre.
We've got the film canisters, but they are badly damaged. We should still take them back to Eidilon.
Map of starting location
for Cinema Verite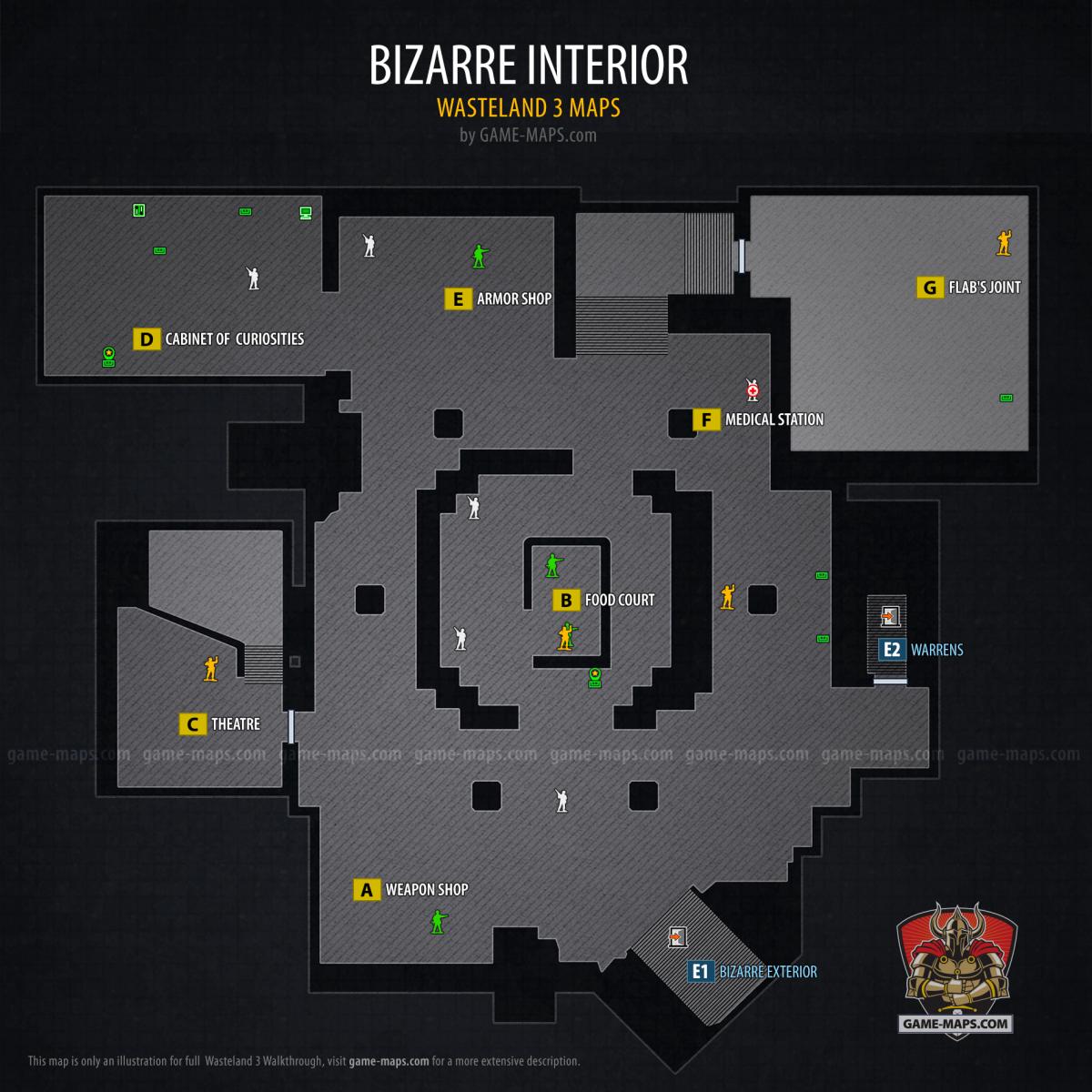 Cinema Verite

Walkthrough

Go to Monster Army Bunker

The main plot of location Monster Army Bunker is to disable 4 barriers blocking access to Screeneng Room. Barriers are turned off using 4 switches, spread over the area.

Apart from the 4 barriers at the entrance to the Screening Room, in the rest of the location there are Laser Tripwire that does not turn off with switches, but disarms it like normal traps. Due to a bug in the game, when you hover the mouse over them, there is no reaction. But don't worry, just get close to them and click as if you want to disarm them.

Find 4 switches and use them

Enter Screeneng Room and take Movie Reels

Return to Eidilon in Bizarre Interior fo reward.
Choices and Consequences
This mission has basically only one solution. The way it is done may differ, but you don't have to make any irreversible decisions or deal with their consequences later.
Full Maps for
Cinema Verite Mission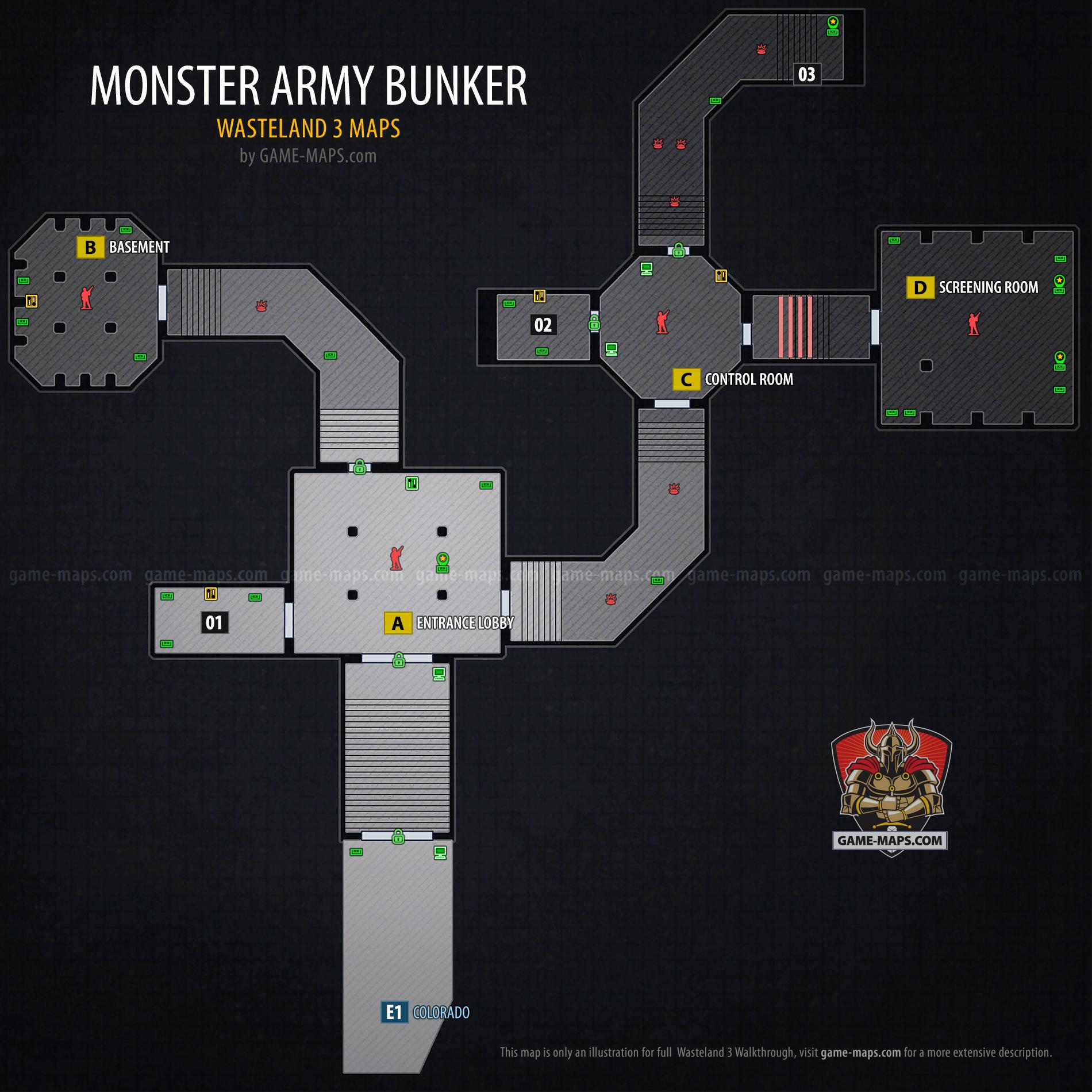 Monster Army Bunker
Monster Army Bunker - Wasteland 3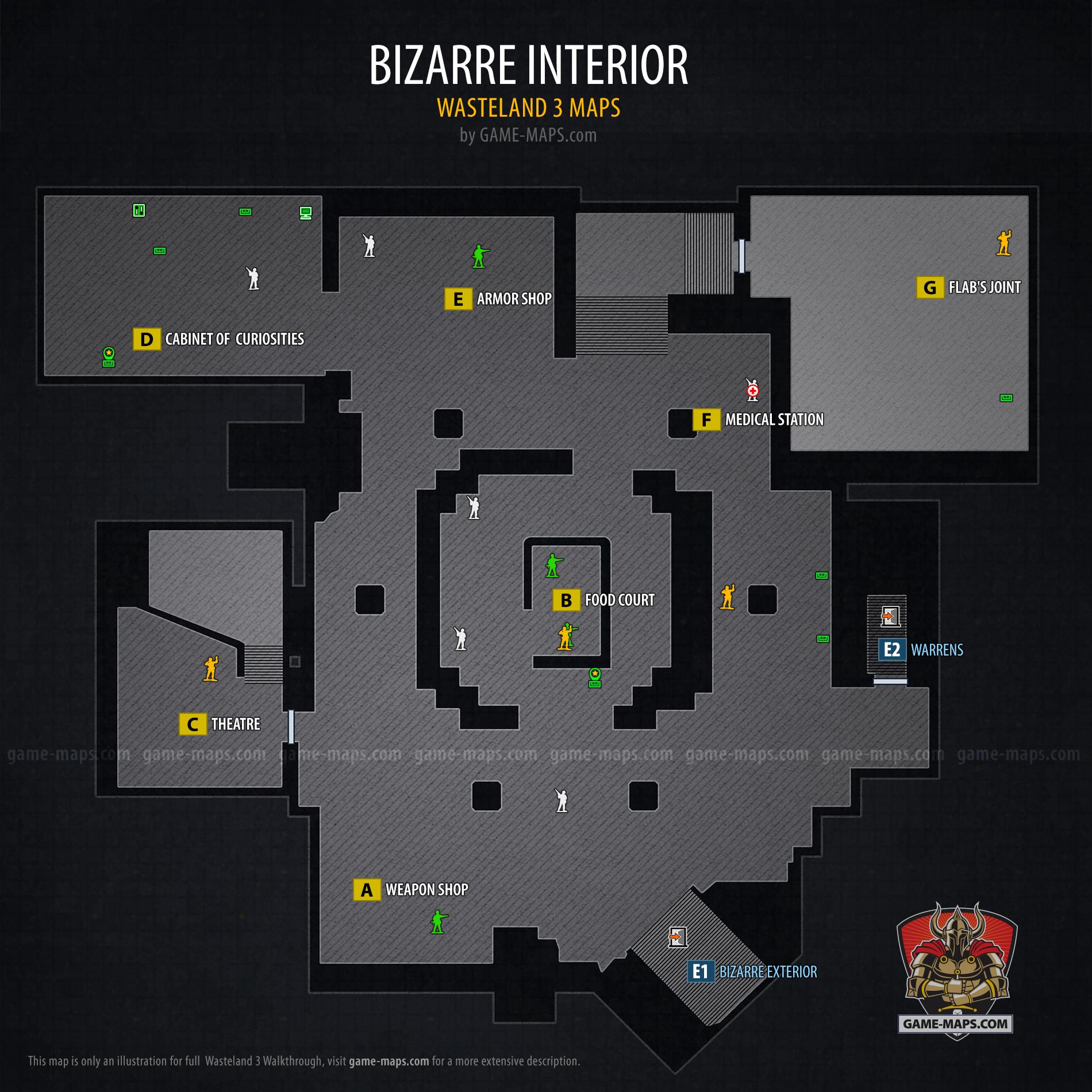 Bizarre Interior
Bizarre Interior - Wasteland 3