A very Hostile Takeover
Mission Description
A very Hostile Takeover is Radio Broadcast Mission, when traveling in Colorado, you will receive the information you need via Radio.
This is Secondary Mission with recommended Level 9.
The story of this mission takes place in: Bizarre Exterior Map, Bizarre Interior Map.
Mission Steps:
You will get A very Hostile Takeover Mission after you finish Unwelcome Guests Mission
Charley Knowes and the Cartel want to take control of the Bizarre. They are offering us a chance to help them.
Meet the Cartel in the ruins outside the Bizarre.
The Cartel goons asked us to meet them in their hideout - an old car dealership north of the Bizarre near the collapsed parking garage.
We told Flab about the Cartel plan, and he offered us a reward if we side with him instead. He wants us to eliminate the Cartel.
Return to Flab inside the Bizarre.
We sided with the Monster Army and killed the Cartel goons. We should go collect our reward from Flab the Inhaler.
A very Hostile Takeover

Walkthrough
Go to The Bizzare
If you side with The Cartel enter Dealership Hideout and talk with Charley Knowes - path not suggested
If you want to side with Monster Army, go to Bizarre Interior and talk about it with Flab the Inhaler about Cartel's plans - suggested path
Then go to Dealership Hideout and kill both Charley Knowes and Cartel thugs.
Return to Flab the Inhaler for reward.
Choices and Consequences
Take the side of Charley Knowes and the Cartel - you will then receive a reward, but Monster Army will disappear from The Bizzare. The settlement will fall into chaos. You will be able to try to save the situation of the Merchants, you will receive from Quarex: Quarex's Hellacious Journey Mission. But overall it's not a nice solution.
Do nothing, then The Bizarre will be empty, this is the worst solution.
Take the side of the Monster Army and defend The Bizarre from the Cartel. Then everyone in Bizarre will love you and that's the best solution in my opinion.
If you side with Cartel, Alfredo Garcia for Head Hunter Mission will be dead and you cant finish this mission.
Full Maps for
A very Hostile Takeover Mission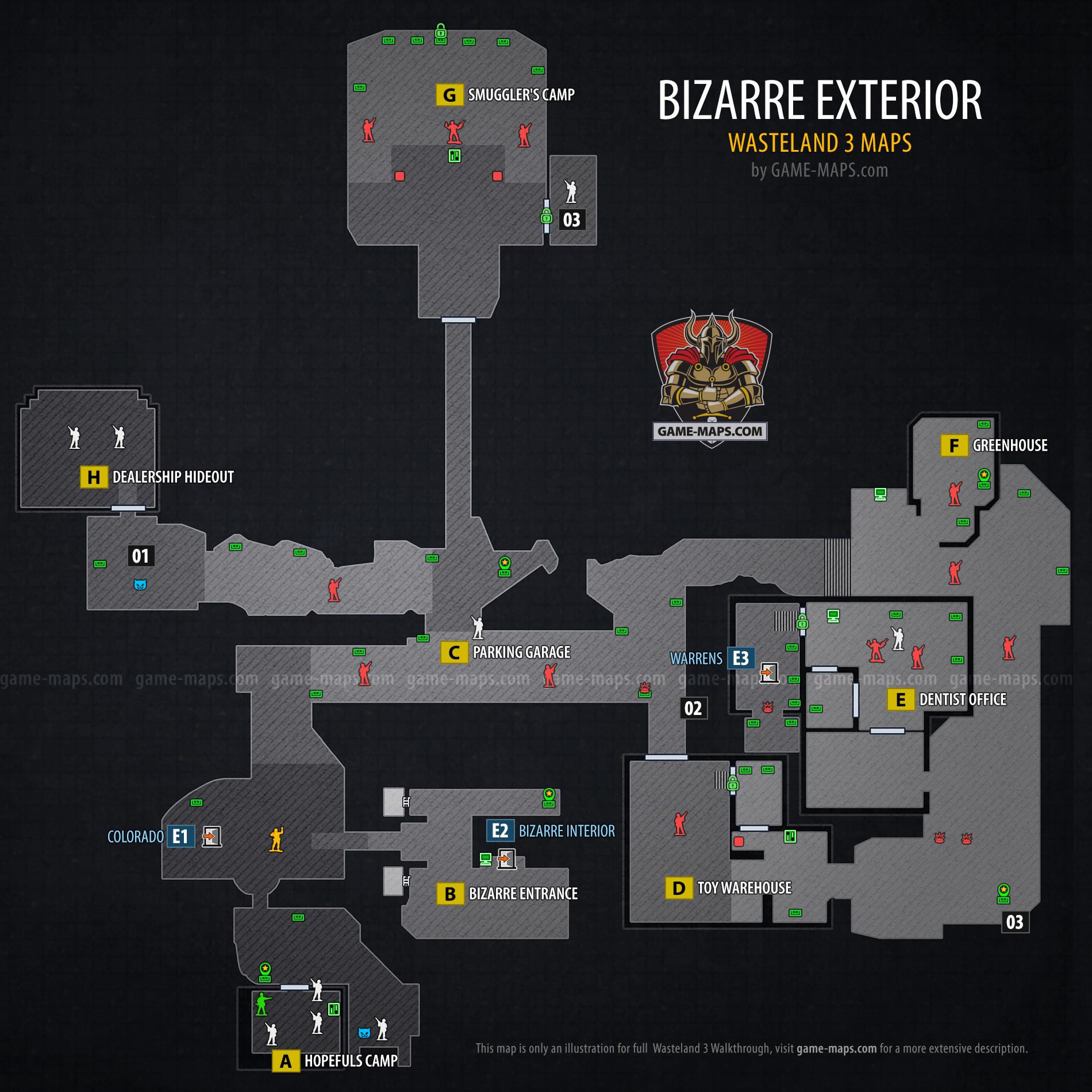 Bizarre Exterior
Bizarre Exterior - Wasteland 3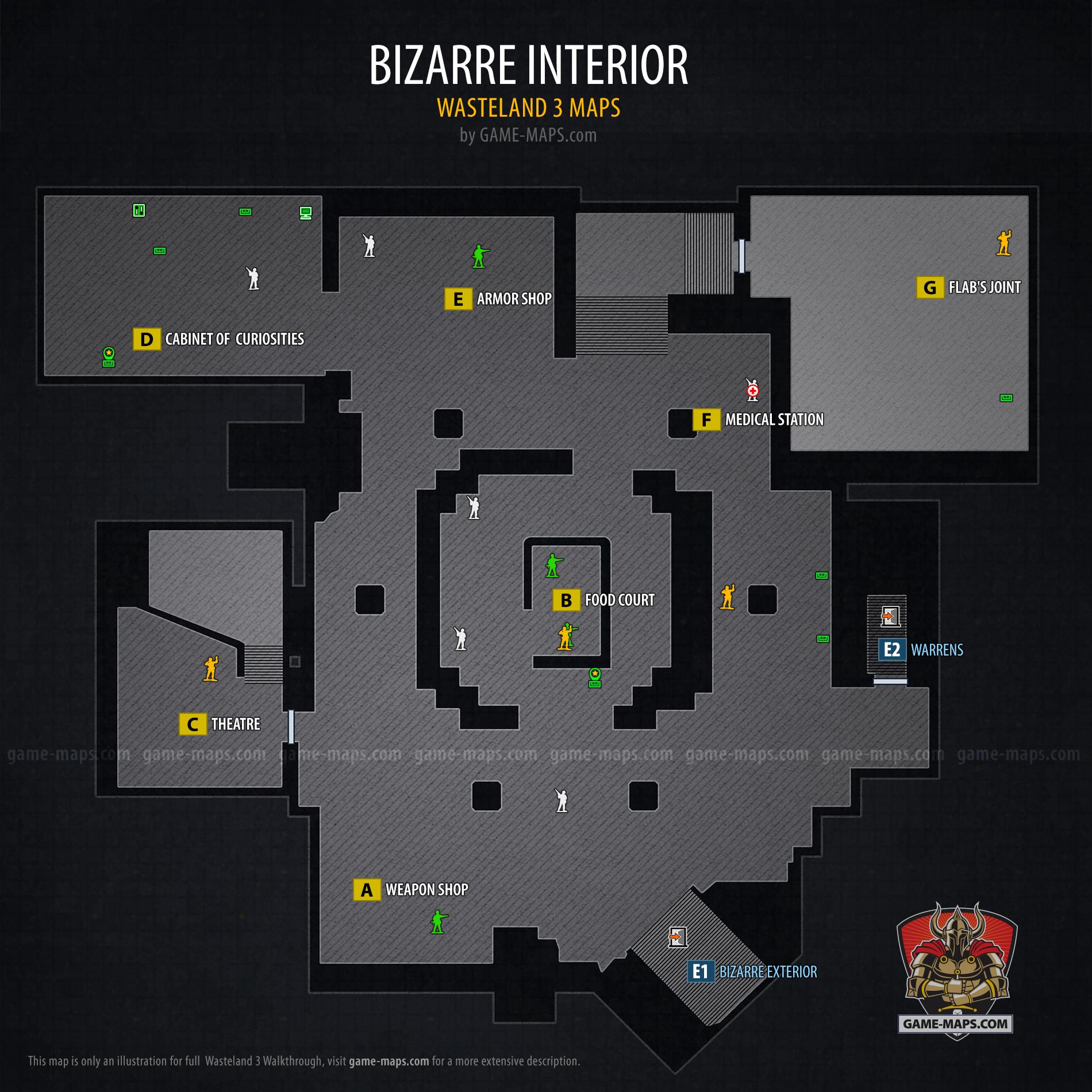 Bizarre Interior
Bizarre Interior - Wasteland 3