Culver City Brothel - Los Angeles - Wasteland 2
Culver City Brothel Walkthrough - Wasteland 2 Video Game Walkthrough with Maps & Game Guide. Quests, NPCs, Items, Secrets & Hints, Enemies, Skills to Use.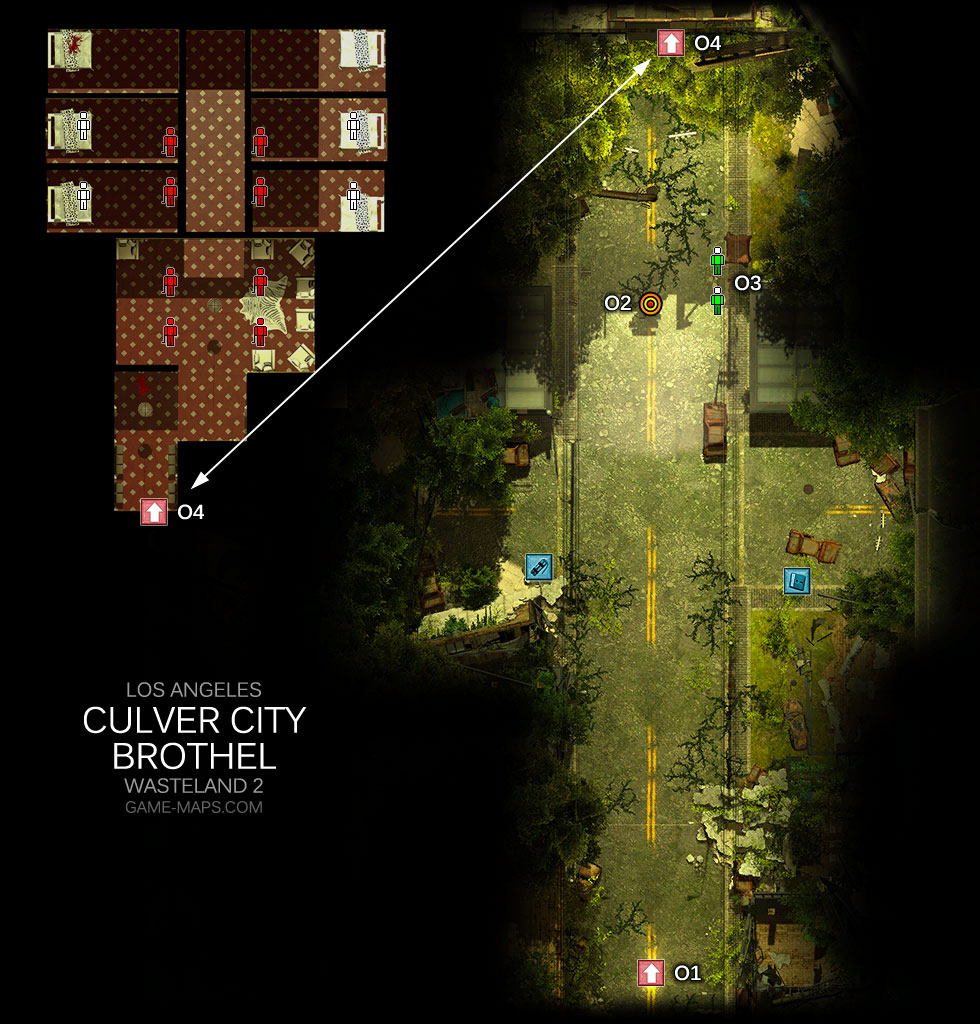 Radio call from Base will reveal this location on the map.
01 Exit to Los Angeles
02 Shrine +1 Skill Points
03 Girls ask for help.
NPCZoe
NPCDoe
04 Entrance to Bordello
Map Legend

Allies - Rangers, Allies NPC

Neutrals - Neutral NPCs

Hostiles - Nostile NPCs, Enemies

Followers - NPCs to join your team.

Merchants - Trading Post, Trader

Shovel - Dig Site

Alarm Disarming

Lockpicking

Safecracking

Mechanical Repair

Computer Science

Demolitions

Toaster Repair

Brute Force

Animal Whisperer

Surgeon

Containers Chests, items.

Shrine, Statue Bonus Skills

Exit Exit / Entrance