Fletcher's Hideout - Los Angeles - Wasteland 2
Fletcher's Hideout Walkthrough - Wasteland 2 Video Game Walkthrough with Maps & Game Guide. Quests, NPCs, Items, Secrets & Hints, Enemies, Skills to Use.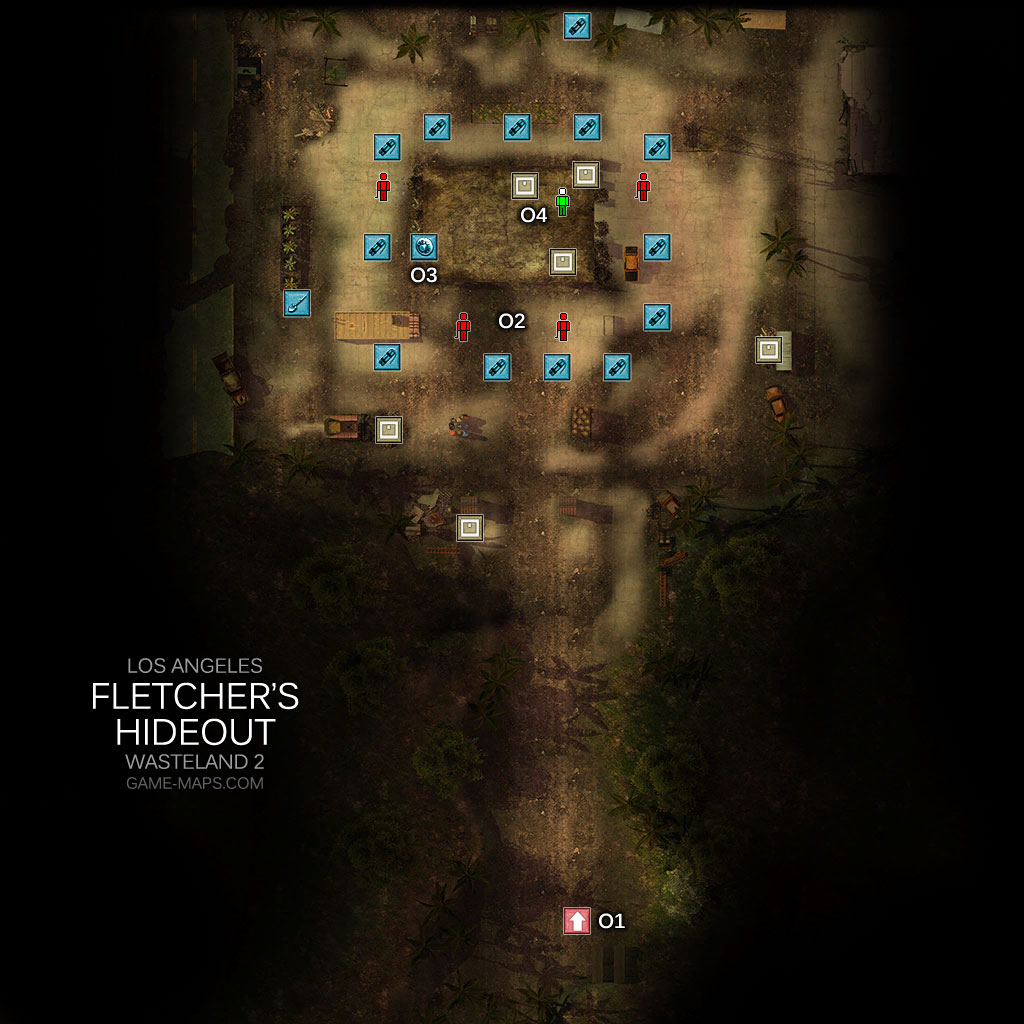 You will find this location doing Save a condemned man - or not in Angel Oracle.
01 Exit to Los Angeles
02 Do not wait too long, kill workerbots before they got Fletcher. Watch out for mines.
03
ItemTool Kit
04
NPCFletcher
QuestAngel Oracle Save a condemned man - or not. We found Fletcher at a small hideout. He's agreed to return to the stadium.
Map Legend

Allies - Rangers, Allies NPC

Neutrals - Neutral NPCs

Hostiles - Nostile NPCs, Enemies

Followers - NPCs to join your team.

Merchants - Trading Post, Trader

Shovel - Dig Site

Alarm Disarming

Lockpicking

Safecracking

Mechanical Repair

Computer Science

Demolitions

Toaster Repair

Brute Force

Animal Whisperer

Surgeon

Containers Chests, items.

Shrine, Statue Bonus Skills

Exit Exit / Entrance