Los Angeles World Map - Wasteland 2
Los Angeles, California World Map Walkthrough - Mysterious Shrines, Oasis with Water, Caches with Loot, Radiation Radius, Wasteland 2 Video Game Walkthrough with Maps & Game Guide. Quests, NPCs, Items, Secrets & Hints, Enemies, Skills to Use.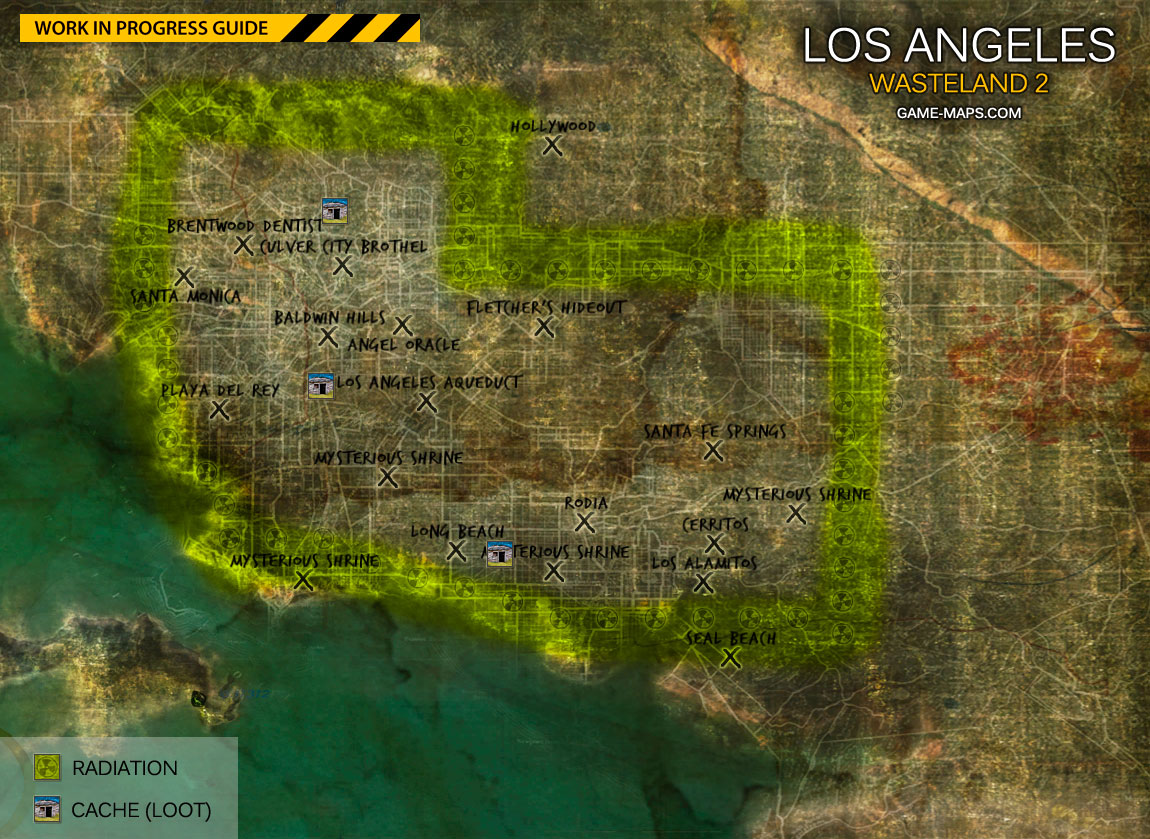 Available Locations in Los AngelesCalifornia
Santa Fe Springs
Angel Oracle
Hollywood
Rodia
Seal Beach
Griffith Observatory
Map Legend

Allies - Rangers, Allies NPC

Neutrals - Neutral NPCs

Hostiles - Nostile NPCs, Enemies

Followers - NPCs to join your team.

Merchants - Trading Post, Trader

Shovel - Dig Site

Alarm Disarming

Lockpicking

Safecracking

Mechanical Repair

Computer Science

Demolitions

Toaster Repair

Brute Force

Animal Whisperer

Surgeon

Containers Chests, items.

Shrine, Statue Bonus Skills

Exit Exit / Entrance