Santa Monica - Los Angeles - Wasteland 2
Santa Monica Walkthrough - Wasteland 2 Video Game Walkthrough with Maps & Game Guide. Quests, NPCs, Items, Secrets & Hints, Enemies, Skills to Use.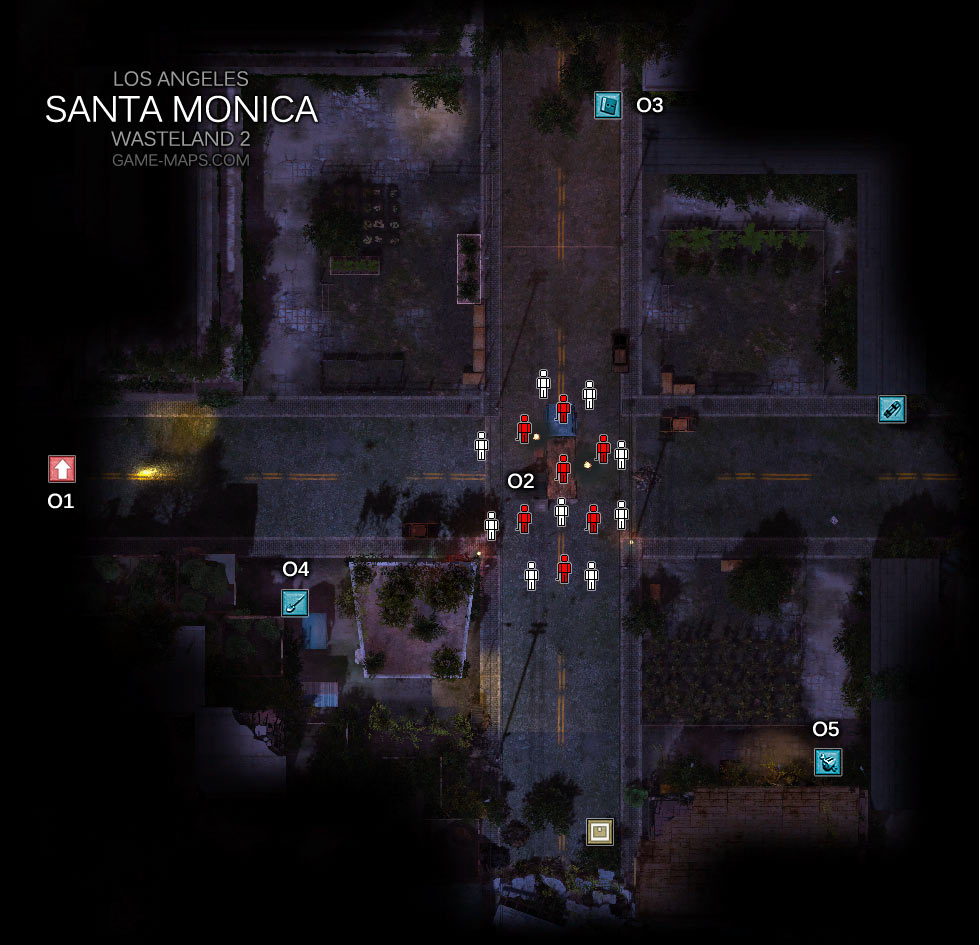 01 Exit to Los Angeles
02
NPCPreacher L. Jinto He is trying to execute Dan. You can try to Smart Ass or Kick Ass him.
Item Bag of Zeolite if you kill Jinto
03
Item Death Ray Energy Weapon
04
Item Power Armor
05 Toaster to Repair
Item Pooka Shell Necklace
Map Legend

Allies - Rangers, Allies NPC

Neutrals - Neutral NPCs

Hostiles - Nostile NPCs, Enemies

Followers - NPCs to join your team.

Merchants - Trading Post, Trader

Shovel - Dig Site

Alarm Disarming

Lockpicking

Safecracking

Mechanical Repair

Computer Science

Demolitions

Toaster Repair

Brute Force

Animal Whisperer

Surgeon

Containers Chests, items.

Shrine, Statue Bonus Skills

Exit Exit / Entrance