Interceptor Javelin - Anthem
Interceptor Javelin description for Anthem Video Game. Interceptor is very fast Rogue type javelin, he is agile and use blades.
Interceptor Javelin specification
Names: Interceptor, Intercepteur, Interceptor, Intercettore, Interceptador, Śmigacz, Перехватчик, インターセプター, 인터셉터, 截擊號.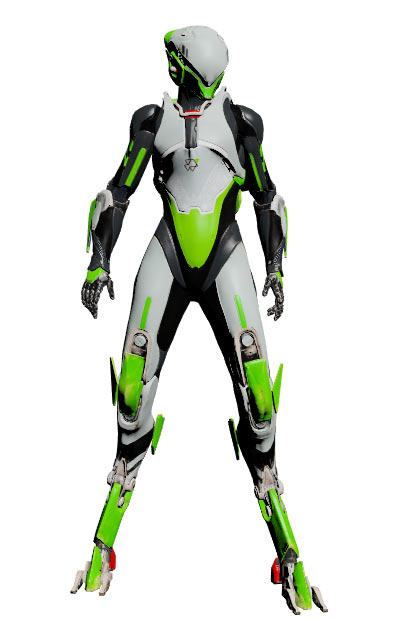 "Rogue" very fast, agile, blades.
Created as a scout-suit for explorative and diplomatic missions, the Interceptor is the most agile and acrobatic javelin a lancer can find. Lightning fast, close-range attacks combined with specialized weaponry will thrill lancers who crave speed on the battlefield.
Primary Slot: Assault Systems
Secondary Slot: Strike Systems
Ultimate: Assassin's Blades
Focus: Agility
Offense Style: Single-Target
Defense Move: Triple Dash
Jump Type: Triple
Playstyle: Fast and Precise
Interceptor Hints
The Interceptor has triple-jump capability. Hold [Space] to increase the air time of the first jump. The second and third jumps have set heights.
The Interceptor's ultimate is Assassin's Blades. At full power, activate [X] to empower blades. Striking enemies while empowered [LMB]/[V] will leave after-images that continue to do damage even after the Interceptor has moved to the next threat.
The Interceptor can jump farther by sprinting and jumping.
The Interceptor has a chain-dash that can be used on the ground or in the air. Hold [Left Ctrl] while moving to allow the Interceptor to chain-dash as many as three times.
The Interceptor's extra-spinning barrel roll can be used while flying to avoid locked-on projectiles.
The Interceptor has an automated shield layer that will regenerate faster with quicker movement.
The Interceptor is the most agile suit.