Arcanist Runes (80) - Hidden Messages, Footsteps of Idris, Vassa's Triumph Location Map - Anthem
Map with location of all Arcanist Runes for Arcanist Runes Challenge in Anthem. Hidden Messages (10), Footsteps of Idris (20), Vassa's Triumph (50). No Stone Unturned Achievement / Trophy, Bastion Collectibles challenge in Anthem.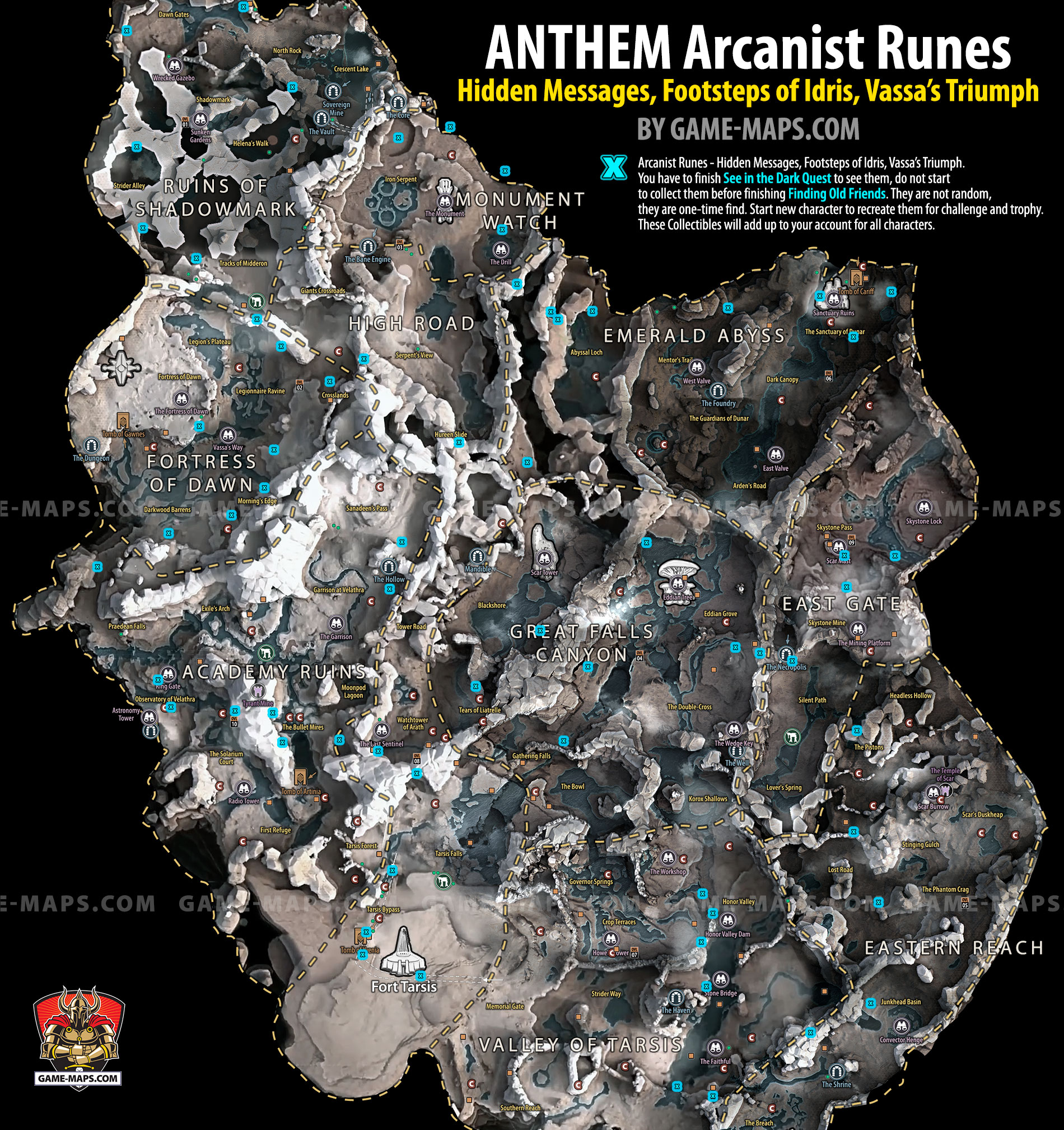 There are 80 Arcanist Runes Collectibles in Bastion (Anthem). You can find them in Freeplay Mode or during the Mission. They are required for Bastion Collectibles Challenge in Anthem, for No Stone Unturned Achievement on XBox and No Stone Unturned Trophy on PS4.
The challenge consists of three stages following each other. The next challenge stage opens after you finish the previous one.
First Step Hidden Messages - 10 Runes
Second Step Footsteps of Idris - 20 Runes
Third Step Vassa's Triumph - 50 Runes
How to how to collect all Arcanist Runes
You have to finish See in the Dark Quest (Agent Mission Side Quest) to be able to see Arcanist Runes.
Do not start to collect them before finishing Finding Old Friends (Critical Missions).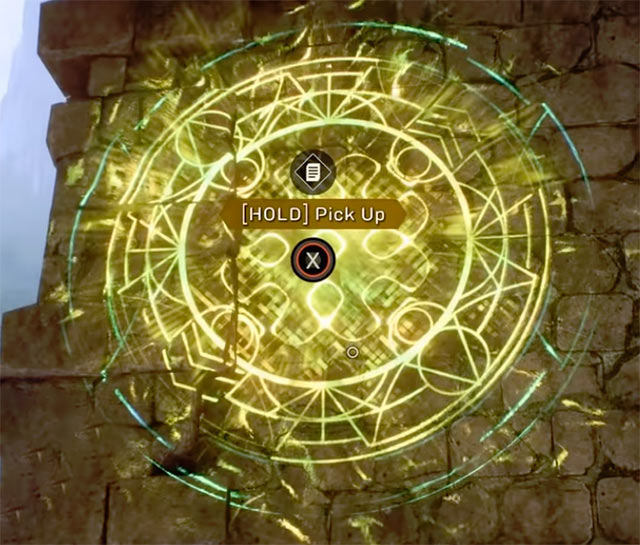 Runes are not placed randomly, they are located only in specific places and can be found only once in a given place.
Look at map above to find Runes location.
Arcanist Runes can also be found in Dungeons.
You can find from 1 to 3 Arcanists Runes in dungeons, both Freeplay and Mission mode.
3 in Inside The Hollow
3 in Inside The Dungeon
2 in The Sovereign Mine
1 in The Vault
1 in The Mandible
1 in The Necropolis
by Sassaroth
"Found 1 inside The Core got it today. Go in main chamber, turn around. Not sure but I thought I saw one in the well too"
What to do when I can not find all 80 Arcanist Runes?
Finding all 80 Arcanist Runes is needed to pass the Bastion Collectibles Challenge, for No Stone Unturned Achievement on XBox and No Stone Unturned Trophy on PS4.
Both Challenges and Achievement and Trophies apply to all characters (Pilots) that you have created on your account and they are common to them.
It is enough to create a new Pilot on the same account, to respawn Arcanist Runes and you will be able to collect the missing Runes.
Then when you log in to your main Pilot, the Challenge will be completed.
All your comments, suggestions and corrections are very welcome. Your experience helps other players. We invite you to add comments, thank you.