Misplaced Writings - Mederines Disciples, Orders, Peers Location Map - Anthem
Map with location of all Misplaced Writings for Misplaced Writings Challenge in Anthem. Mederines Disciples (10), Mederines Orders (30), Mederines Peers (40). No Stone Unturned Achievement / Trophy, Bastion Collectibles challenge in Anthem.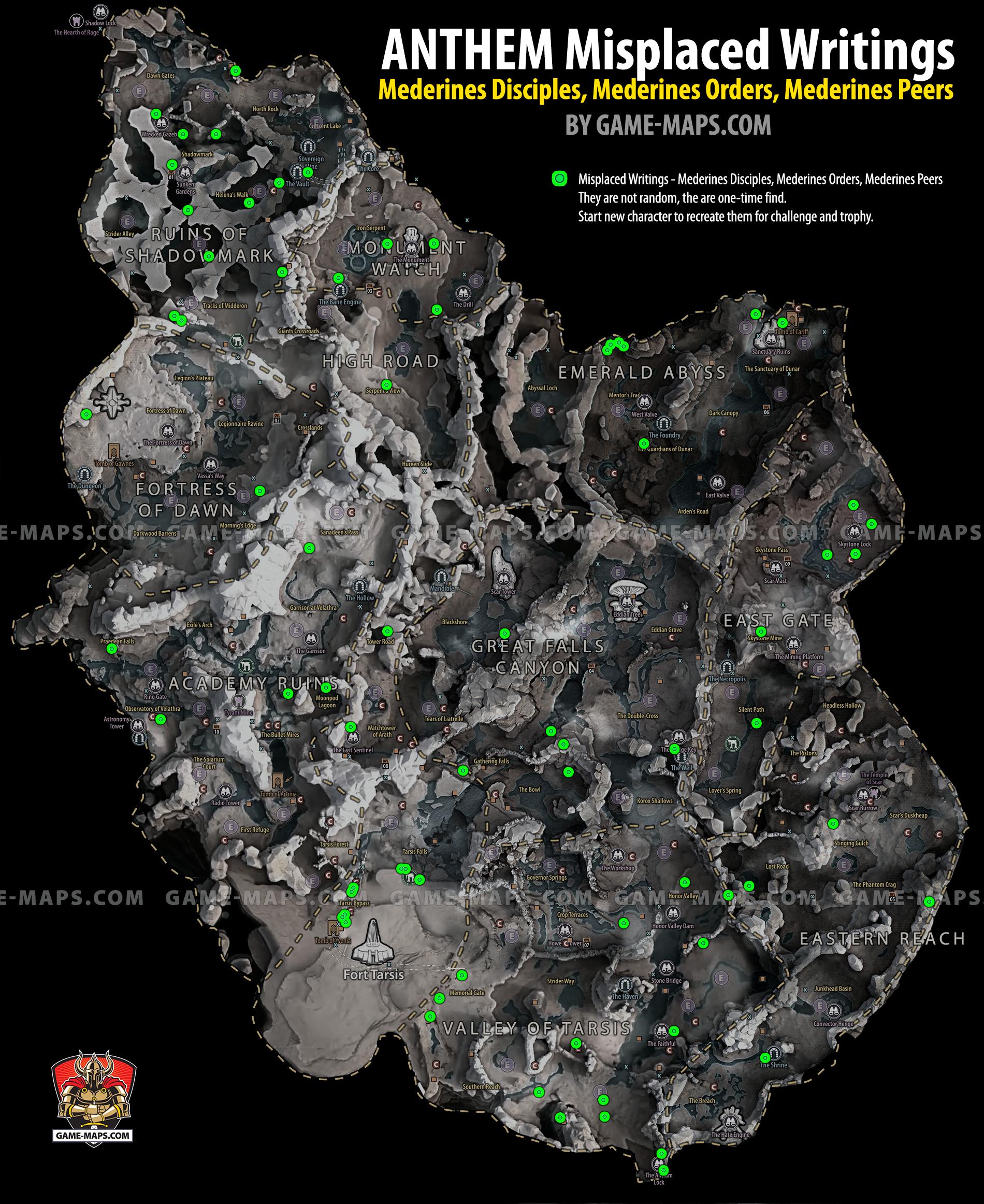 There are 80 Misplaced Writings Collectibles in Bastion (Anthem). You can find them in Freeplay Mode. They are required for Bastion Collectibles Challenge in Anthem, for No Stone Unturned Achievement on XBox and No Stone Unturned Trophy on PS4.
The challenge consists of three stages following each other. The next challenge stage opens after you finish the previous one.
First Step Mederines' Disciple - 10 Writings
Second Step Mederines' Order - 30 Writings
Third Step Mederines' Peer - 40 Writings
How to how to collect all Misplaced Writings
Writings are not placed randomly, they are located only in specific places and can be found only once in a given place (do not respawn) on your one Anthem Character.
They can be found only in Freeplay mode, those inside Fort Tarsis do not count towards Challenge.
Both Challenges and Achievement and Trophies apply to all characters (Pilots) that you have created on your account and they are common to them.
It is enough to create a new Pilot on the same account, to respawn Misplaced Writings and you will be able to collect the missing Writings.
Then when you log in to your main Pilot, the Challenge will be completed.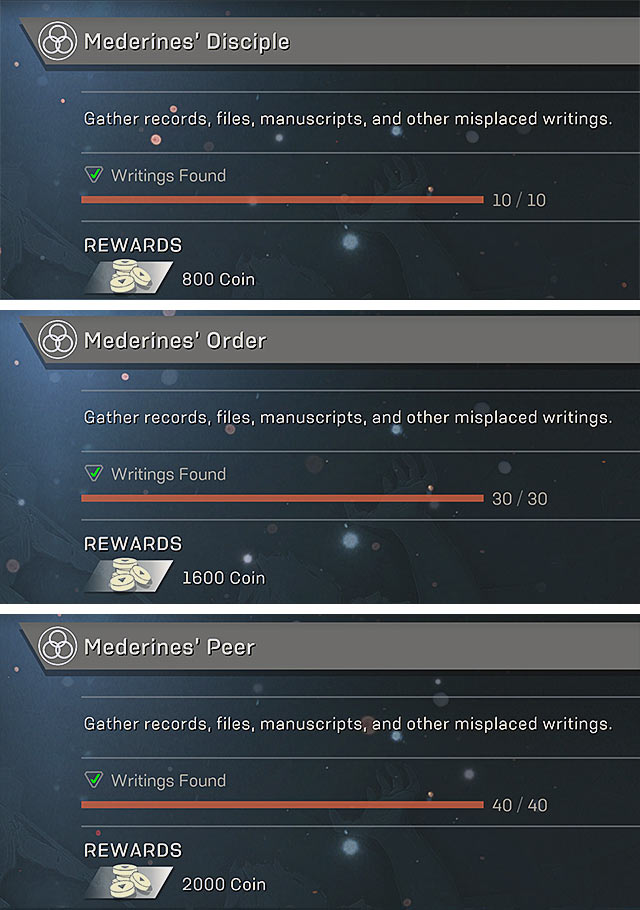 All your comments, suggestions and corrections are very welcome. Your experience helps other players. We invite you to add comments, thank you.