World Events in Anthem - Locations Map
Anthem Map with possible World Events spawn locations.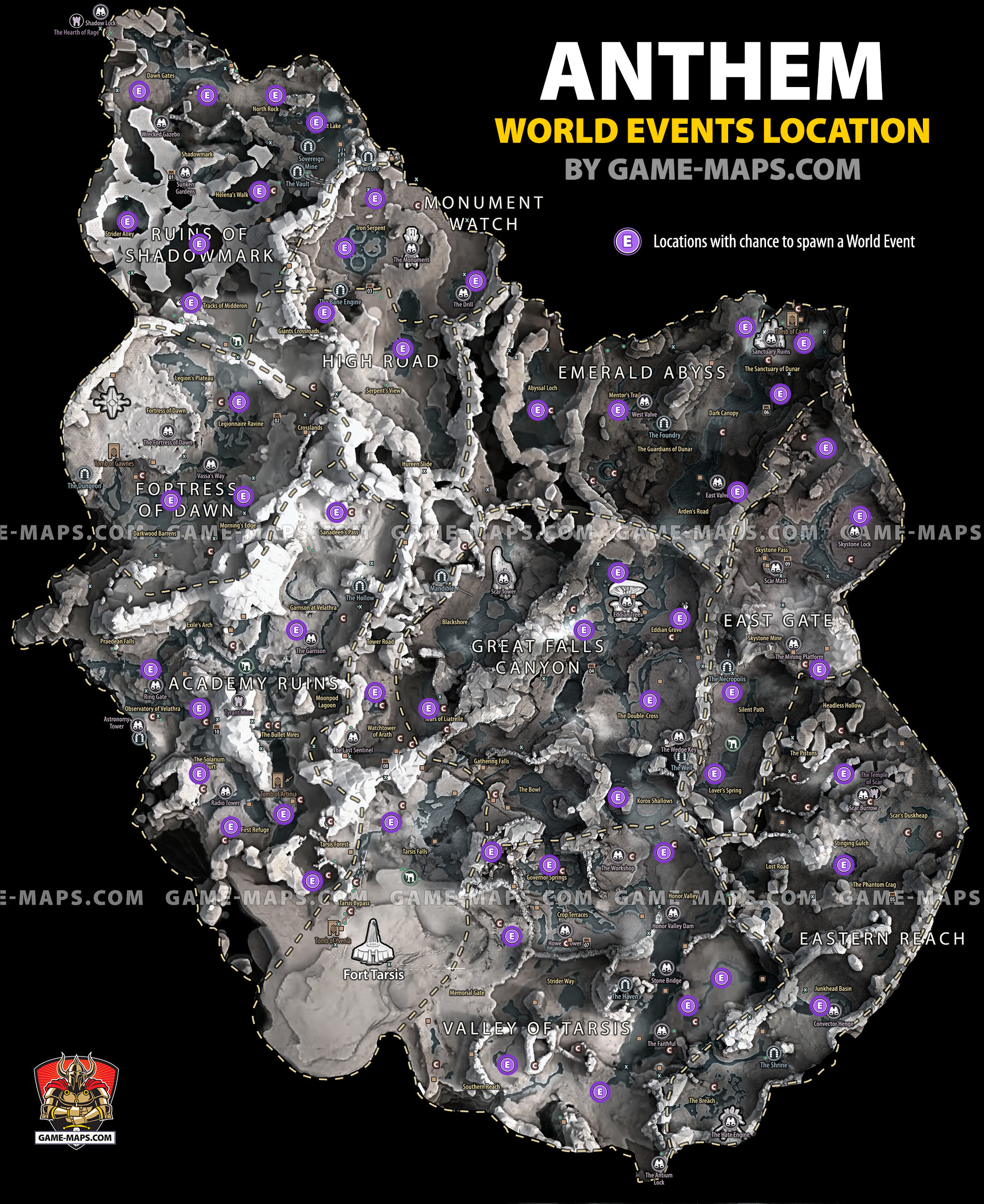 The world in the game Anthem is divided into Districts. Each time one of the four players in Freeplay mode enters a given District (zone) there is a chance that the World Event will spawn near.
The appearance of World Events does not have a time lock, World Events does not appear automatically, it is closely related to how players move around in Freeplay mode.
Completing World Events is important in completing Challenges, as well as being rewarded every time with a special chest that spawns after end of World Event and it have to be collected manually.