Sentinel Archives Location Map - Anthem
Map with location of all Sentinel Archives for Sentinel Archives Challenge, No Stone Unturned Achievement / Trophy, Bastion Collectibles challenge in Anthem.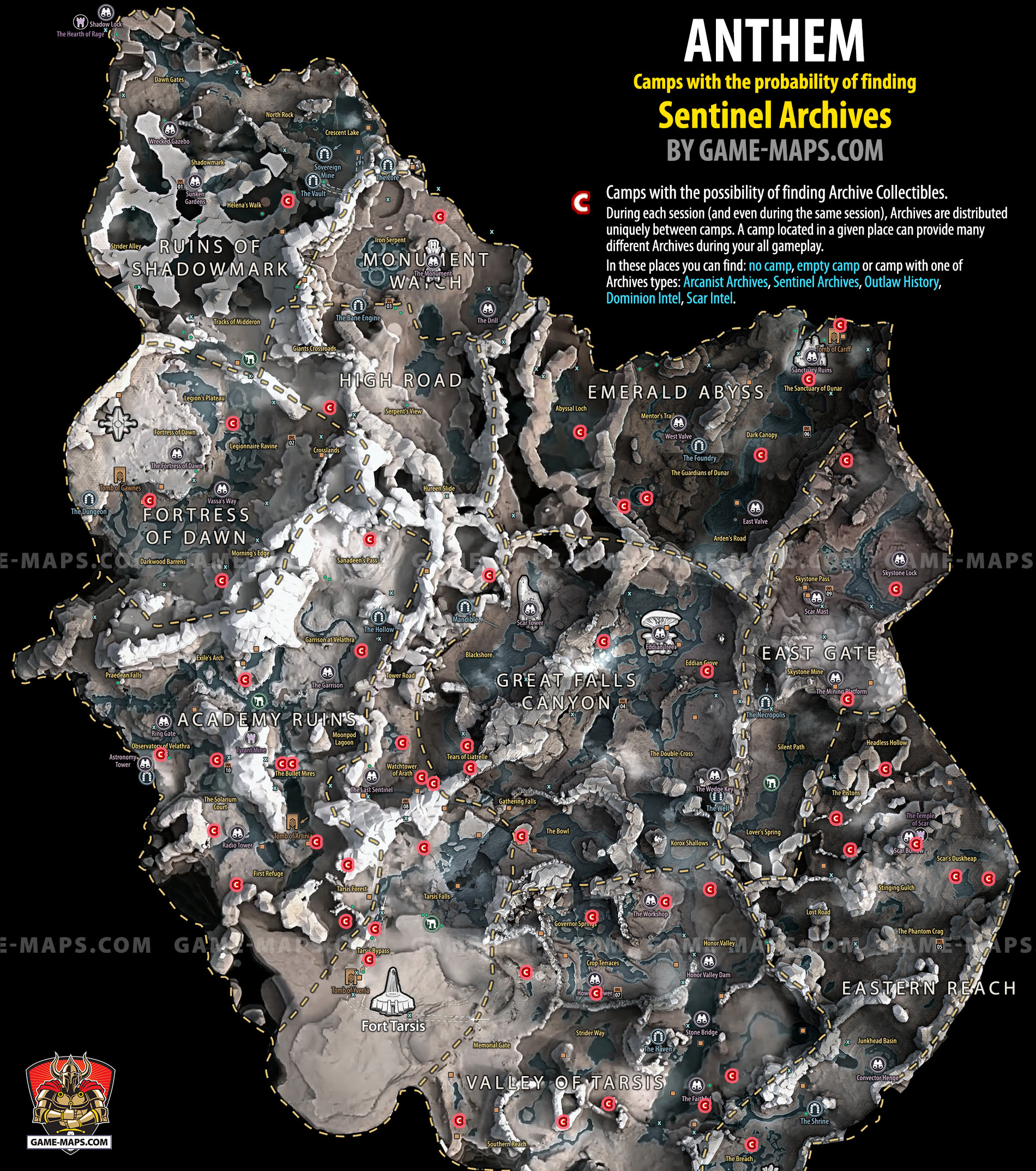 How to find Sentinel Archives
You have to find 25 Sentinel Archives Collectibles in Bastion (Anthem). You can find them in Freeplay Mode. They are required for Bastion Collectibles Challenge in Anthem, for No Stone Unturned Achievement on XBox and No Stone Unturned Trophy on PS4.
Sentinel Archives are one of the types of archives included in Bastion Collectibles, you can find them while exploring the game world in Freeplay mode.
You can not find Sentinel Archives inside Fort Tarsis or inside Strongholds.
Types of Archives
There are five types of Archives: Arcanist Archives, Sentinel Archives, Outlaw History, Dominion Intel and Scar Intel.
Where to find Archives?
Archives can be found only in the camps placed in the open space during the game in Freeplay mode.
Camps are a variety of small constructions you may encounter in the game. They can be bonfires, piles of packages, tents, technological installations and others.
Not every camp will contain Archives.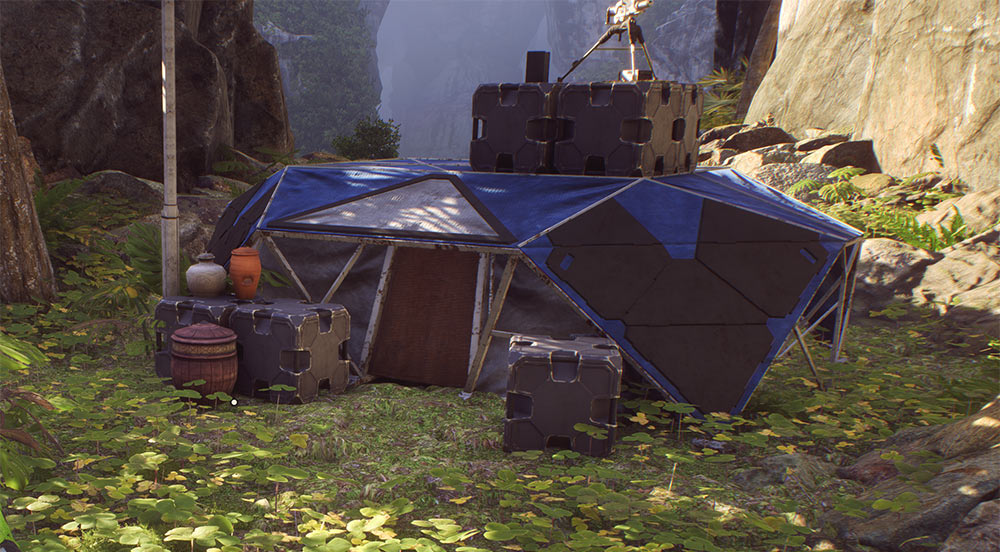 How to find Camps?
Every time you start a mission in Freeplay mode, the world of Bastion changes and is slightly different from the previous time. The main structures and geography of the world remains unchanged, but minor elements such as the location of opponents, raw materials or the locations of camps are slightly different each time.
The types of camps change over time, their contents change, but there is a rule that places camps that can potentially contain Archives in specific, same places.
Changing the world content is not only when you start a new mission, it also changes during a single session. If you find a camp with Archives, then you fly to another region, then return to this camp again, there is a good chance that you will find something else.
Where to find camps with the chance to find Archives.
On the map above, I have marked places where there are camps with chance for finding Archives.
During each session (and even during the same session), Archives are distributed uniquely between camps.
A camp located in a given place can provide many different Archives during your all gameplay.
In these places you can find: no camp, empty camp or camp with one of Archives types: Arcanist Archives, Sentinel Archives, Outlaw History, Dominion Intel, Scar Intel.
If you find another camp with Archives, remember its location and come back there after some time and you will find it again.