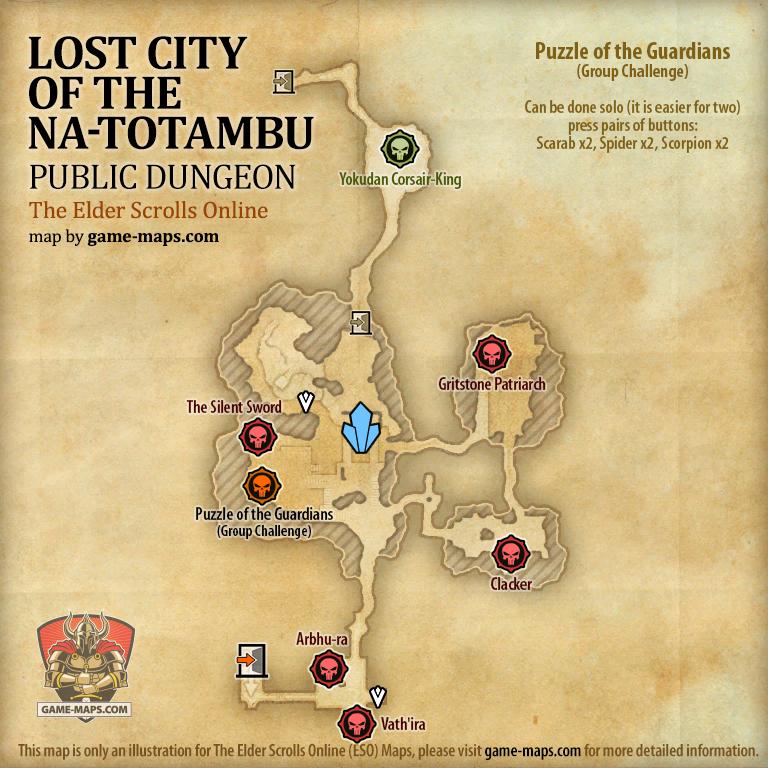 Public Dungeon Name: Lost City of the Na-Totambu
Public Dungeon Bosses:
Arbhu-ra
Clacker
Gritstone Patriarch
The Silent Sword
Vath'ira
Puzzle of the Guardians (Group Challenge)
Can be done solo (it is easier for two) press pairs of buttons: Scarab x2, Spider x2, Scorpion x2
Yokudan Corsair-King
Skyshard: 1
Zone: Alik'r Desert
Public Dungeons are larger, harder, open world dungeons for groups or cooperative players, includes own quest lines, a Skyshard and a few Bosses. Accessible to everyone. Completing different parts of Public Dungeons can award you with a skill point, experience, gold, and gear.