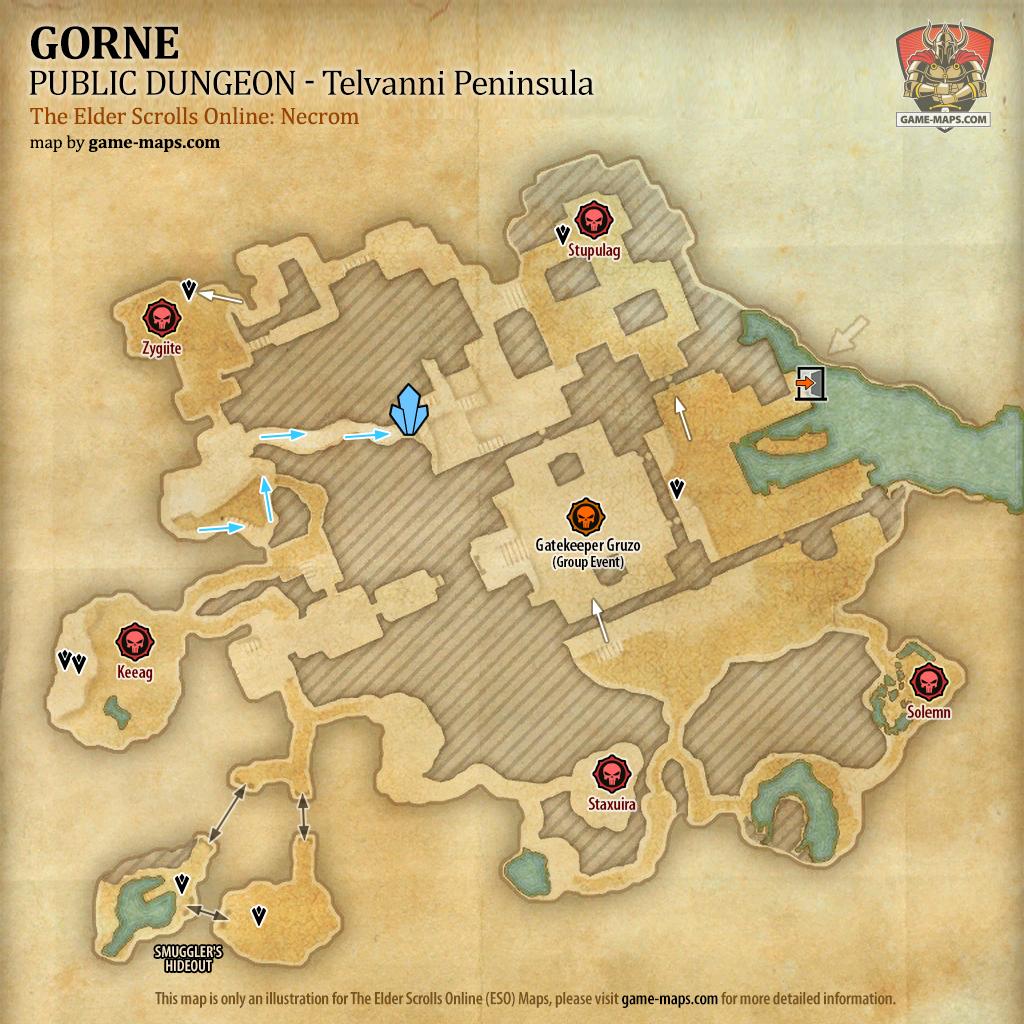 Public Dungeon Name: Gorne
Public Dungeon Bosses:
Stupulag
Zygiite
Solemn
Staxuira
Keeag
Gatekeeper Gruzo (Group Event)
At the Gorne estate, we make a concerted effort to ensure the comfort, support, and fitness of the patients in our custody. Our understanding of a spellcaster's unique needs makes us the perfect place to care for your loved ones. - From the tract, Planning for the Future
In a Troubled House Quest - Help Garalo Givyn
The Double Edge Quest - Help Sharp-As-Night
Skyshard: 1
Zone: Telvanni Peninsula
Public Dungeons are larger, harder, open world dungeons for groups or cooperative players, includes own quest lines, a Skyshard and a few Bosses. Accessible to everyone. Completing different parts of Public Dungeons can award you with a skill point, experience, gold, and gear.