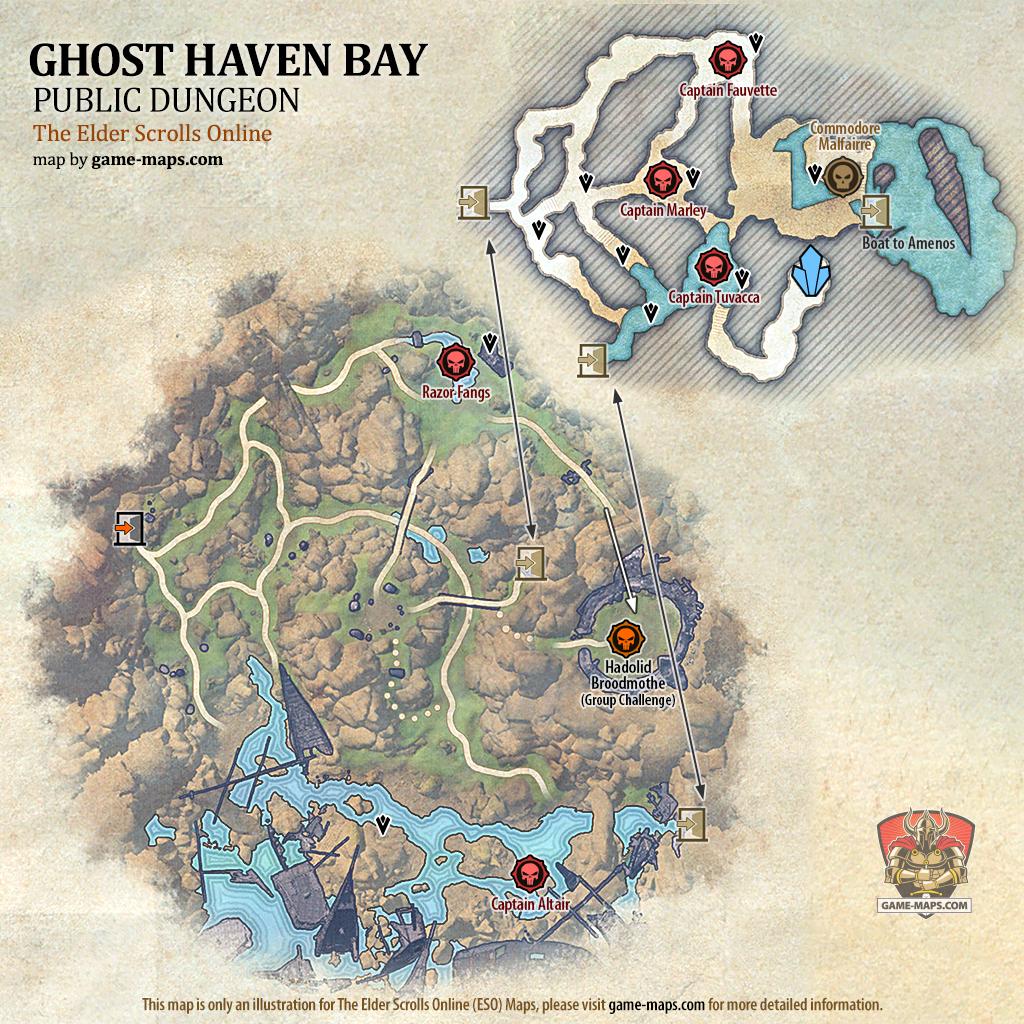 Public Dungeon Name: Ghost Haven Bay
Public Dungeon Bosses:
Captain Altair
Razor Fangs
Captain Tuvacca
Captain Marley
Captain Fauvette
Hadolid Broodmother (Group Event)
Fouler things than crabfolk prowl those shores. I've heard shrieks and moans echo off those wrecks. Sounds no living soul could make! - Boatswain Mazhar
Buried At The Bay Quest - Help Ilyes Maul search for his ancestor's ship.
Skyshard: 1
Zone: High Isle
Public Dungeons are larger, harder, open world dungeons for groups or cooperative players, includes own quest lines, a Skyshard and a few Bosses. Accessible to everyone. Completing different parts of Public Dungeons can award you with a skill point, experience, gold, and gear.