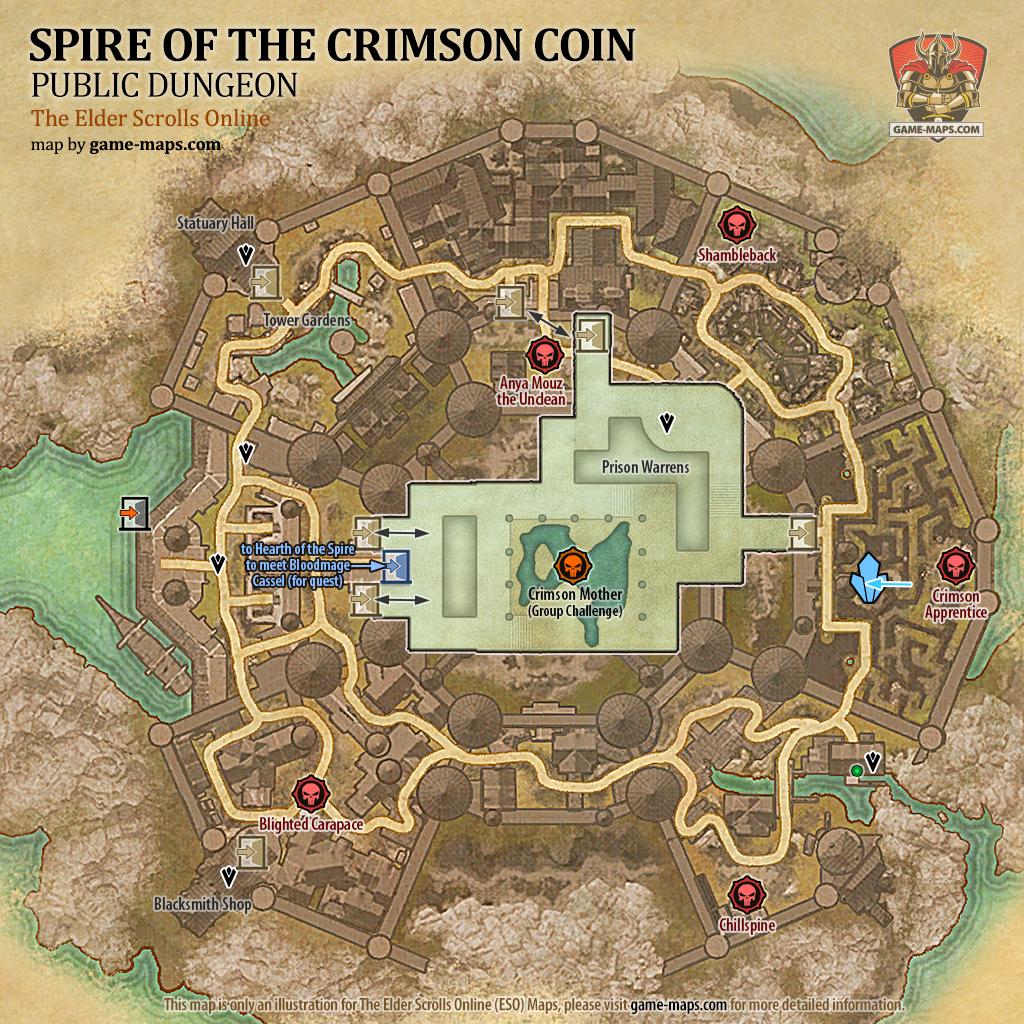 Public Dungeon Name: Spire of the Crimson Coin
Public Dungeon Bosses:
Blighted Carapace
Anya Mouz the Unclean
Chillspine
Crimson Apprentice
Shambleback
Crimson Mother (Group Event)
The coin barons of old High Rock once owned the Systres Archipelago, and their structures still lie scattered across the islands. The Spire of the Crimson Coin, one of the best preserved, serves as a grim testament to the excesses of their reign.
Blood, Books, And Steel Quest - Help Squire Rayan and Dame Madach slay the bloodmage.
Skyshard: 1
Zone: High Isle
Public Dungeons are larger, harder, open world dungeons for groups or cooperative players, includes own quest lines, a Skyshard and a few Bosses. Accessible to everyone. Completing different parts of Public Dungeons can award you with a skill point, experience, gold, and gear.