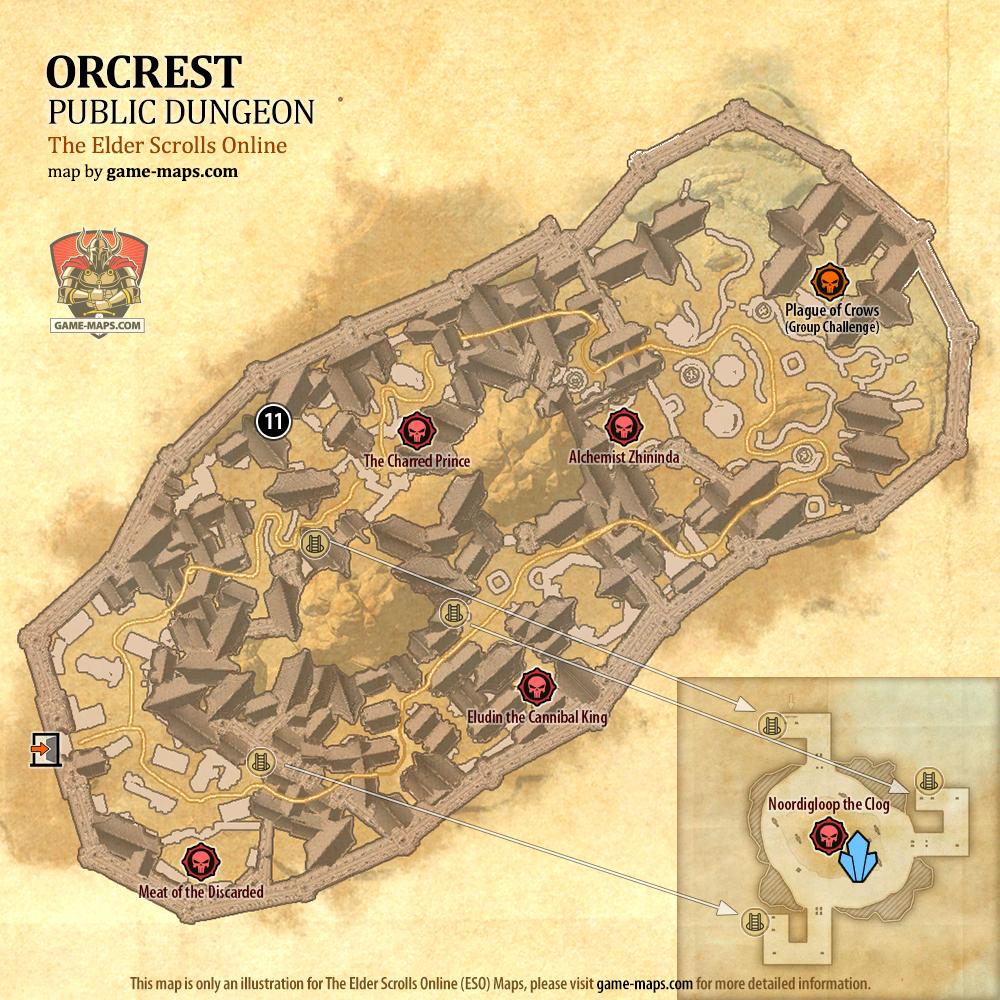 Public Dungeon Name: Orcrest
Public Dungeon Bosses:
Meat of the Discarded
Eludin the Cannibal King
Noordigloop the Clog
The Charred Prince
Alchemist Zhininda
Plague of Crows (Group Challenge)
Skyshard: 1
Zone: Northern Elsweyr
Public Dungeons are larger, harder, open world dungeons for groups or cooperative players, includes own quest lines, a Skyshard and a few Bosses. Accessible to everyone. Completing different parts of Public Dungeons can award you with a skill point, experience, gold, and gear.