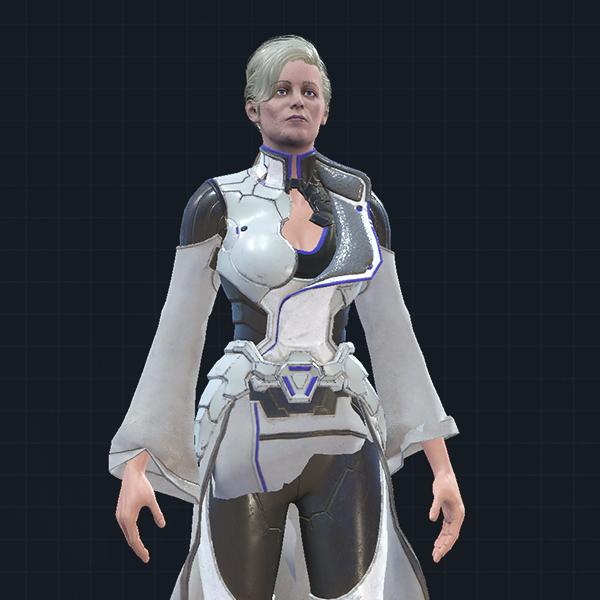 Faction: Albs
Melee Weapon: Sword
Ranged Weapon: Alb Blaster
You meet her in Albs Settlement
Possible Romance
Highly capable Alb technician with all the skills and shortcomings of her people.
She worked in the Domed City of Abessa to earn money during the war of the Free People against the Albs. Believing she had lost her beloved home for good, her sense of self-preservation made her a Separatist.
She believed in rational thought and logic as effective weapons and worth preserving but also demonstrated great depth of feeling. Whenever she stopped taking Elex, she would become unpredictable as she suffered through the inner turmoil of her extreme emotions. Still, she was always trying to go without it to test her self control.
Nyra Dislikes (Loyality):
Berserkers
Morkons
Clerics
Outlaws
Silliness
Inappropriate Jokes
Where you can find Nyra?
You will meet Nyra later in the game, because she is in Depot, the Albs settlement.
Nyra
You can find Nyra in Central Magalan in ELEX 2 in Albs Settlement.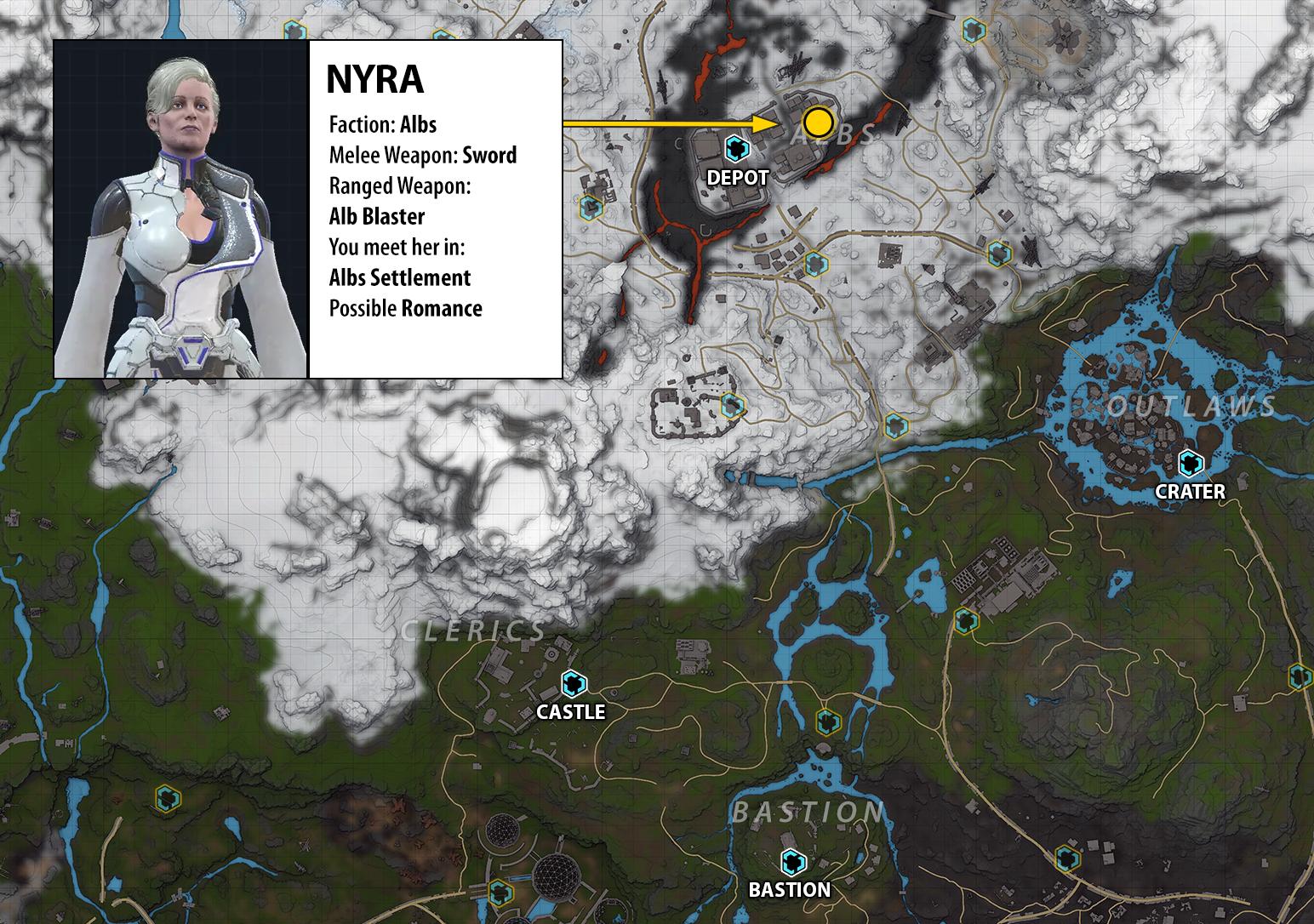 Nyra Recruitment Missions
(...)
Nyra Missions
(...)
Companions Missions
in ELEX 2
Companions missions are tasks given to you by your companions after you gain their trust and add them to your party.