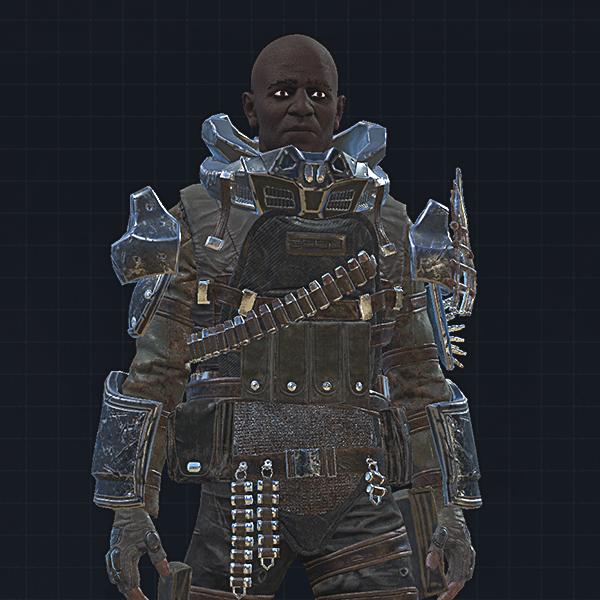 Faction: Outlaws
Melee Weapon: Two Handed Axe
Ranged Weapon: Shotgun and Grenades
You meet him in the Outlaws Settlement TOMSONTOWN, during the missions related to the plot in Act I
No Romance
He was raised as an Outlaw and always believed in their goals. He served for a long time as a Captain under the Duke of Ateris, protecting the Crater from invaders.
He may not have been the brightest candle on the cake, but he was a man of action. He never learned to read or write and preferred to play to his strengths.
He valued true friendship, but most of his old friends never made it past their younger years, and so he turned his attention to fighting for his faction. Survival was what he did best.
Bully Likes (Loyality):
Good Deeds
Outlaws
Albs
Cowardice
Smartness
Greed
Bully Dislikes (Loyality):
Bad Deeds
Berserkers
Clerics
Morkons
Silliness
Silly Jokes
Where you can find Bully?
You will meet Bully later in the game, because he is in Crates, the Outlaws settlement.
You can find Bully in Central Magalan in ELEX 2 in Outlaws Settlement.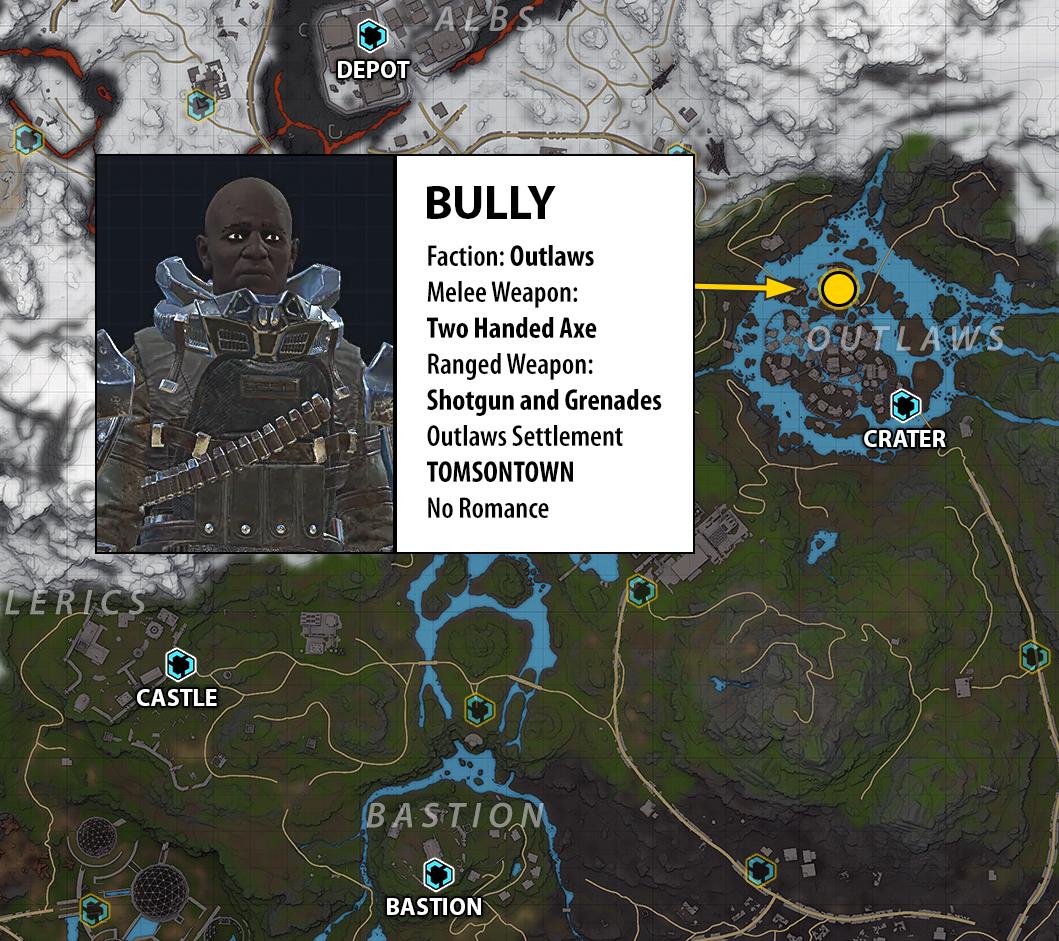 Bully Recruitment Missions
(...)
Bully Missions
(...)
Companions Missions
in ELEX 2
Companions missions are tasks given to you by your companions after you gain their trust and add them to your party.