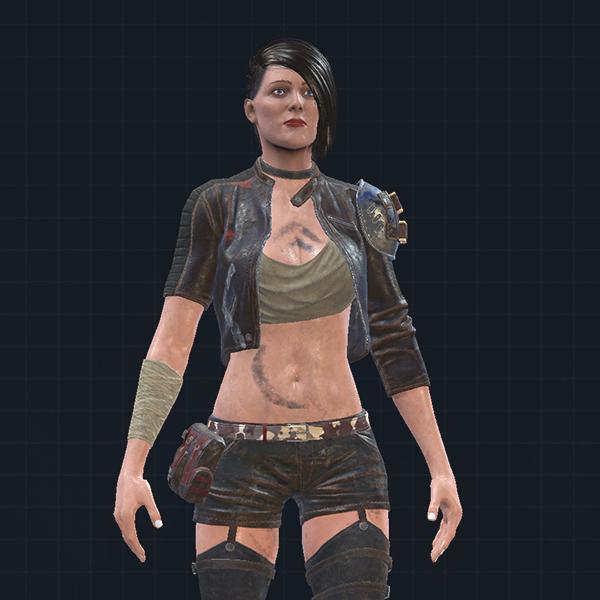 Faction: Morkons
Melee Weapon: Two Handed Sword
Ranged Weapon: Rifle
You meet her in Morkons Settlement Grotto, underground inside.
Possible Romance
Destroyer with the Morkon Resistors. A brutal and malicious woman, biological twin of Logan, former Duke of Tavar. Her mood swings were legendary.
Her basic attitude to life never improved, especially once Jax and Caja had a baby together. She felt betrayed and turned her back on Jax.
Nasty returned to the Outlaws after the war against the Albs only to discover that she had been made persona non grata. Even her brother Logan refused to help her return to her old position of power.
So she travelled to Carakis and took over diplomatic negotiations with the leaders of the Free People on behalf of the Morkons, as well as doing other dirty jobs in the Grotto. She specialized in public executions, assassinations, and intrigue.
Nasty Likes (Loyality):
Bad Deeds
Morkons
Outlaws
Courage
Smartness
Greed
Inappropriate Jokes
Nasty Dislikes (Loyality):
Good Deeds
Clerics
Berserkers
Albs
Cowardice
Silliness
Where you can find Nasty?
Nasty is in Grotto, under Morkons town. You are able to recruit her once you get there.
Nasty
You can find Nasty in South East Magalan in ELEX 2 inside Morkons Settlement [C].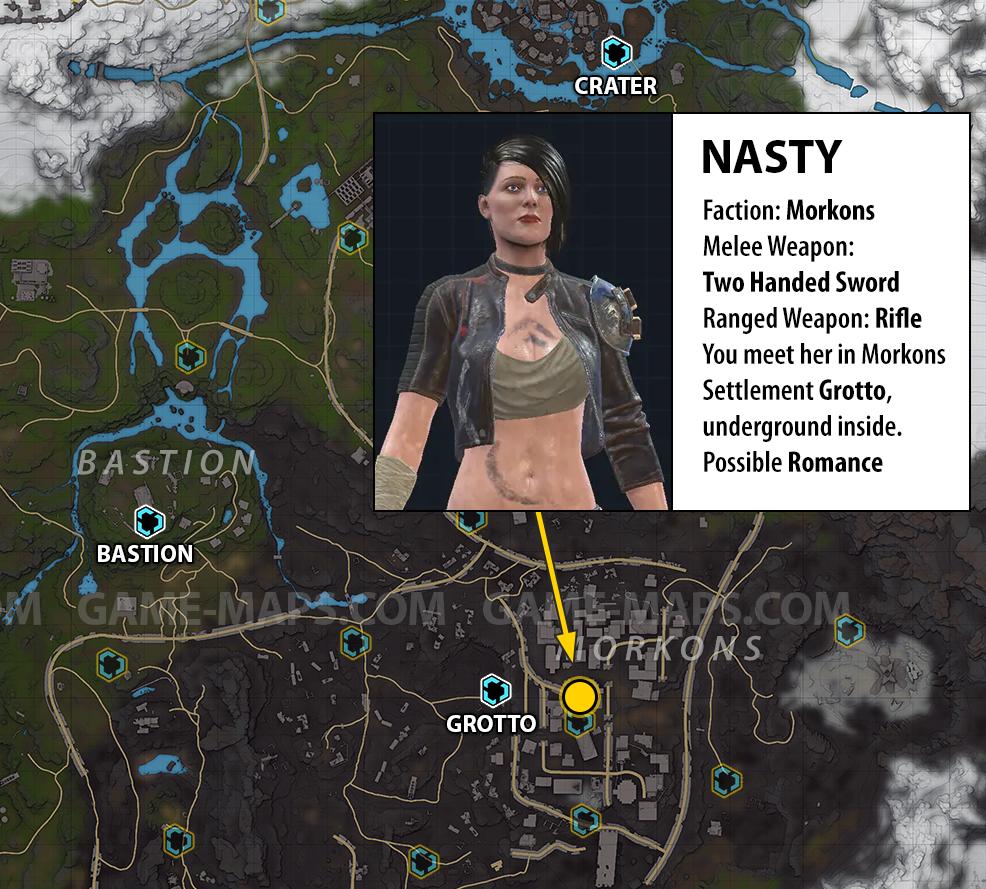 Nasty Recruitment Missions
(...)
Nasty Missions
(...)
Companions Missions
in ELEX 2
Companions missions are tasks given to you by your companions after you gain their trust and add them to your party.