ELEX Starter Equipment
How to find and obtain the first weapon, armor and equipment 🏹. ELEX Walkthrough, ELEX Maps, ELEX Guide & Wiki.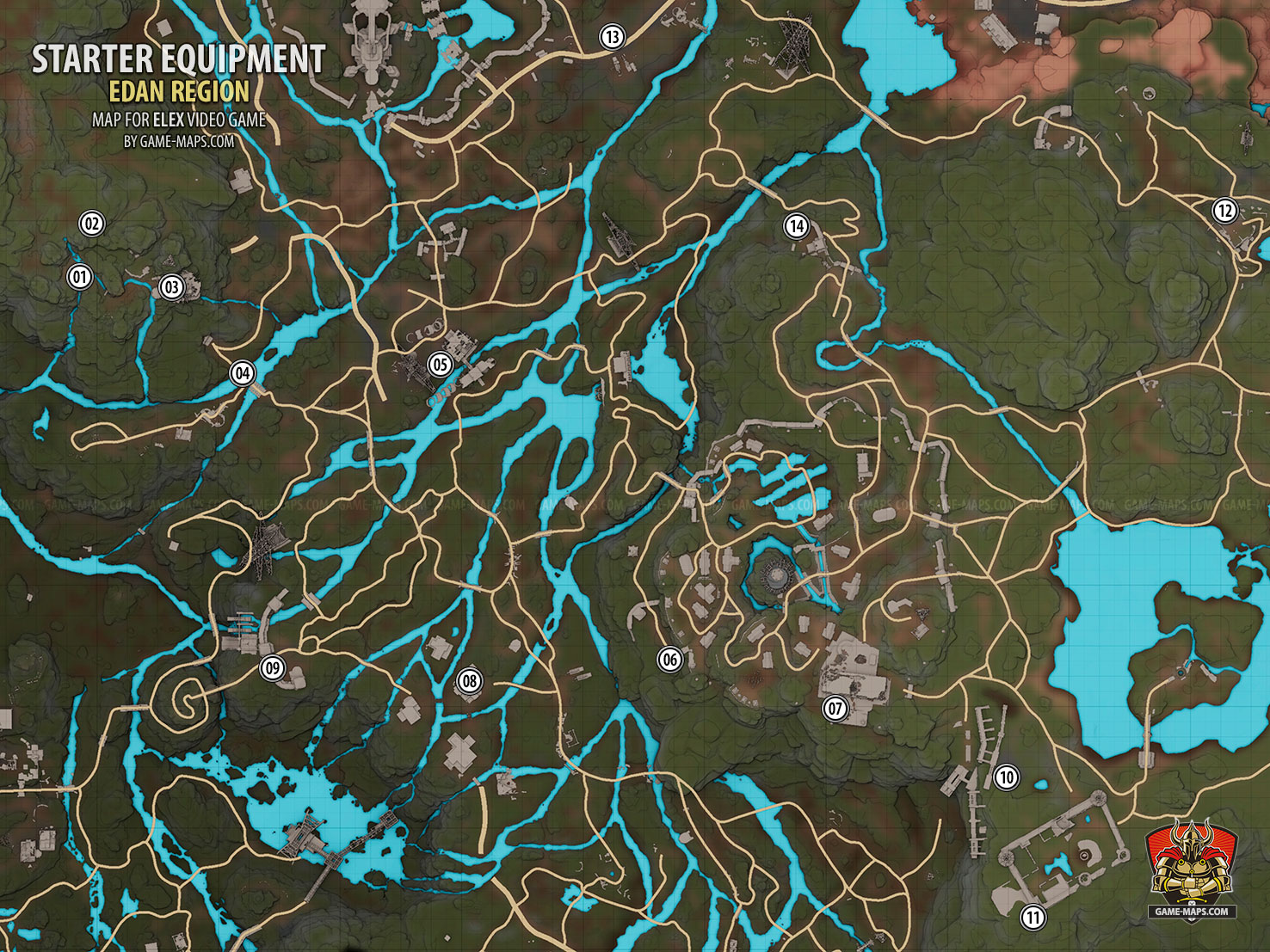 Search ELEX Game Guide & Walkthrough
01 Starting Location
You got from the begining:
Iron Bar One-Handed Weapon, DMG:20, STR:10, CON:10
02 Cave, above starting location.
Adventurer's Amulet +1 Lock Picking
03 Old Observatory
Inside Building, near entrance to left.
Cultivator Bow Bow, DMG:34, STR:10, DEX:10
On the upper floor. You will need Jet Pack. In the room with hanging skeleton.
Ring of Vigor +10 Maximum Health
04 On the bridge
Rusty Axe One-Handed Weapon
05 Small Camp
Inside building
Rusty Axe One-Handed Weapon
06 Goliet - The Pit
Drone Control
07 Goliet - Outside Hotel
Drone Control
08
Ring of Vigor +10 Maximum Health
09
Berserker's Ring +20 Maximum Mental Energy
10
Broadsword One-Handed Weapon, DMG:22, STR:17, DEX:17
11 Toxic Enviroment
Hunting Bow above bed
12
Worker's Helmet Armor
13
Worker Armor Armor
14
Hunting Bow