In the Character Menu, select the desired Gathering Trade Skill and check how high the skill level you need is to track for the resource you want.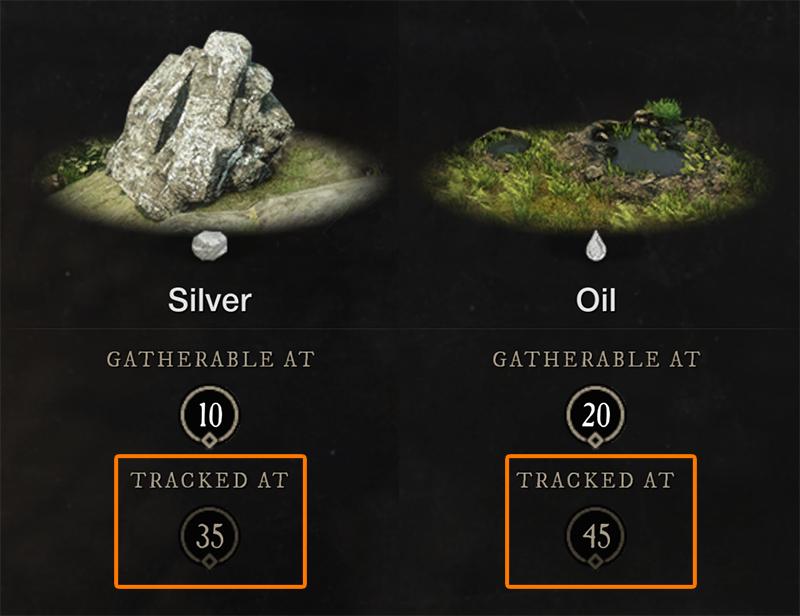 Skill level to track resource.
If you raise the Gathering Trade Skill to the required level, the resource you are looking for will not be visible on the map but will be visible on the radar if you approach the area where it is present.

Raw Resources visible on radar display
So check on our maps in which areas a given resource is found, go there and follow the radar indications.
Raw Resources Location Maps for New World