Mirabel Garlick in Hogwarts Legacy
Mirabel Garlick
NPC Info
House: Hufflepuff.
Professor of Herbology in Hogwarts School of Witchcraft and Wizardry.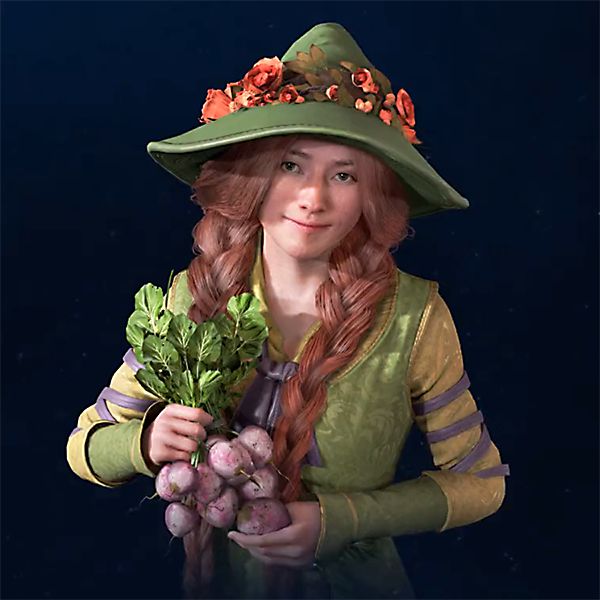 Mirabel Garlick in Hogwarts Legacy
Professor of Herbology
Born in London, Professor Garlick grew up in a household full of Muggles and didn't really feel at home until she was a student at Hogwarts.
In fact, she will tell you that it was at the famed school of witchcraft and wizardry she finally 'blossomed' herself and discovered her extraordinary affinity for magical plants.
Her sunny demeanour and flowery language charm colleagues and students alike, prompting some students to worry she may one day leave them for another greenhouse.
But Mirabel Garlick would never leave her students. So, even if the right witch were to come along, she'd simply have to love Hogwarts as much as Mirabel does.