Aesop Sharp in Hogwarts Legacy
Aesop Sharp
NPC Info
House: Slytherin.
Potions Master in Hogwarts School of Witchcraft and Wizardry.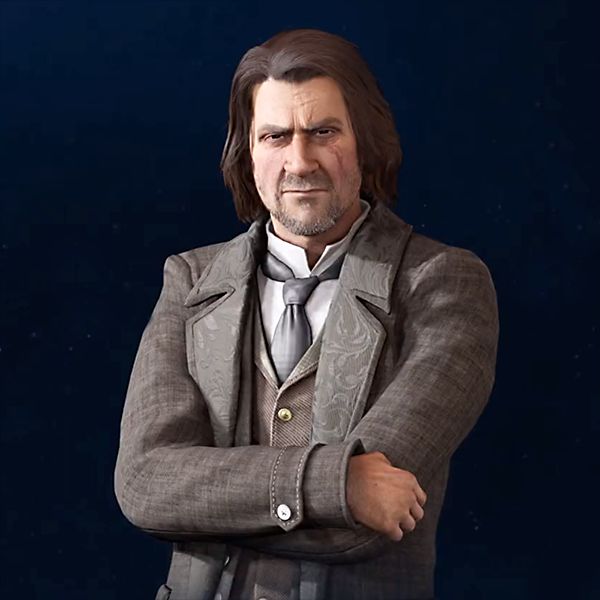 Aesop Sharp in Hogwarts Legacy
Potions Master
The gruff and keenly astute Professor Sharp enjoyed a lengthy and successful career as an Auror until an injury forced him from the field.
Not wanting to push parchment around a desk at the Ministry, Sharp decided his time would be better spent sharing his extensive experience involving battle-worthy draughts and elixirs with the students at Hogwarts.
Not easily impressed and wholly unwilling to suffer fools, he takes genuine pride in students who excel in his class despite his challenging curriculum.