Secluded Grove - Tyranny Map
Tarkis Arri gave you the location of this secluded stretch of wilderness where you may meet in private.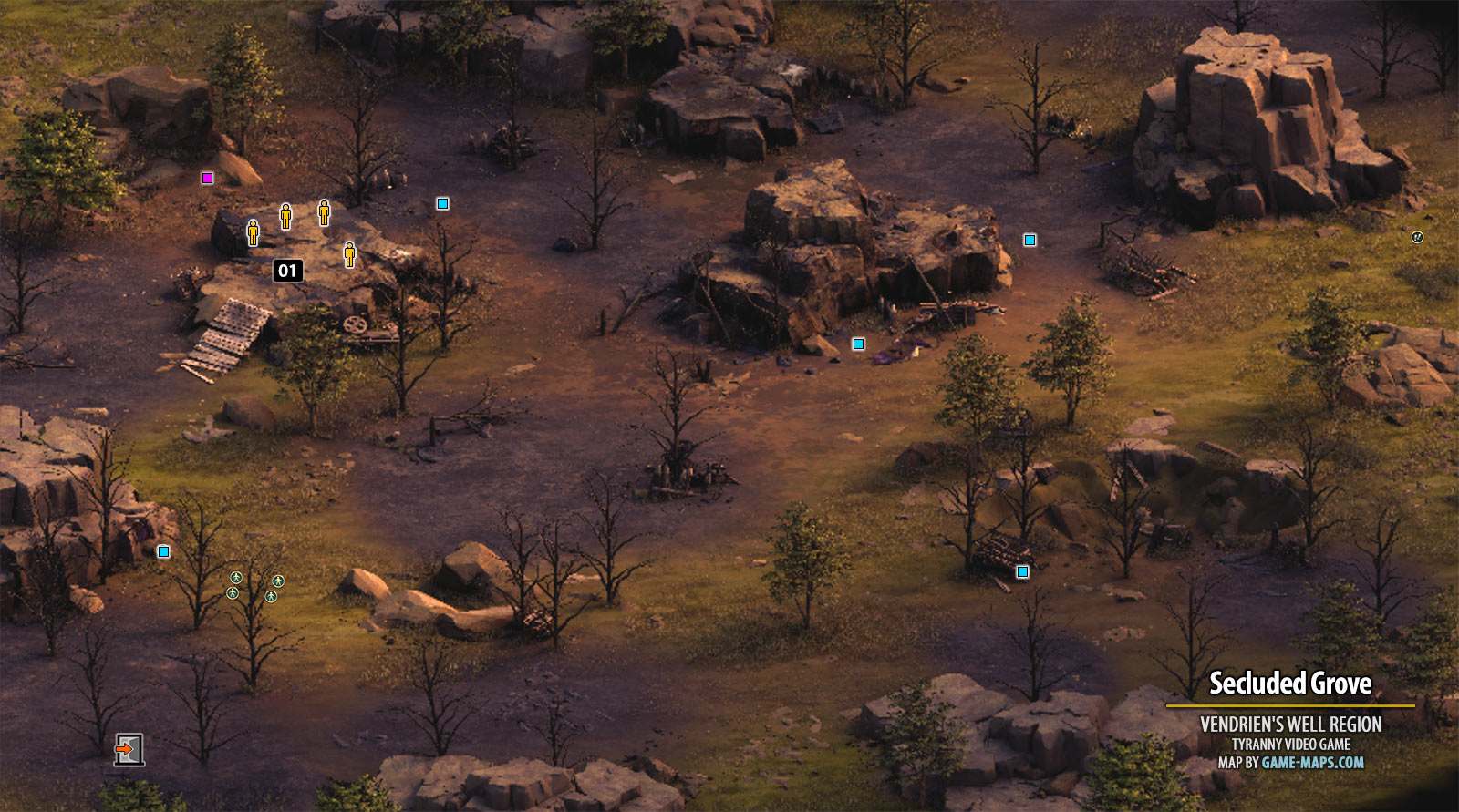 In this location you can ally with Rebel Fraction against Disfavored and Scarlet Chorus.
To open Secluded Grove location you have to:
From begining of game try to rise Vendrien Guard reputation.
Early in game you will meet Eb while traveling from location to location, be nice to her.
You should let Pelox Florian run free in Tripnettle Wilderness during Taking the Outer Valley Quest.
You should let Matani Sybil and other allies run free in Echocall Village during The Battle of Echocall Crossing Quest
01 Talk to Rebels, here you can ally with them if you want.
Tarkis Arri
Eb
Pelox Florian
Matani Sybil
The Oathbreakers
Tarkis Arri has delivered you a missive that entails the meeting spot for a discussion she wishes to have with you over a possible alliance between you and her.
Tarkis Arri, leader of the Vendrien Guard, wishes to meet you and discuss the possibilities of an alliance, citing your various acts of mercy towards the rebels since your arrival in Vendrien's Well
Tarkis Arri believes her soldiers might have a fighting chance at the citadel if the Disfavored and Scarlet Chorus are preoccupied with fighting one another. Instigate a quarrel between the two Archons when you attend the meeting in Ashe's tent at the Disfavored camp.