Echocall Village - Tyranny Map
You can enter Echocall Village from Echocall Crossing after lowering bridge.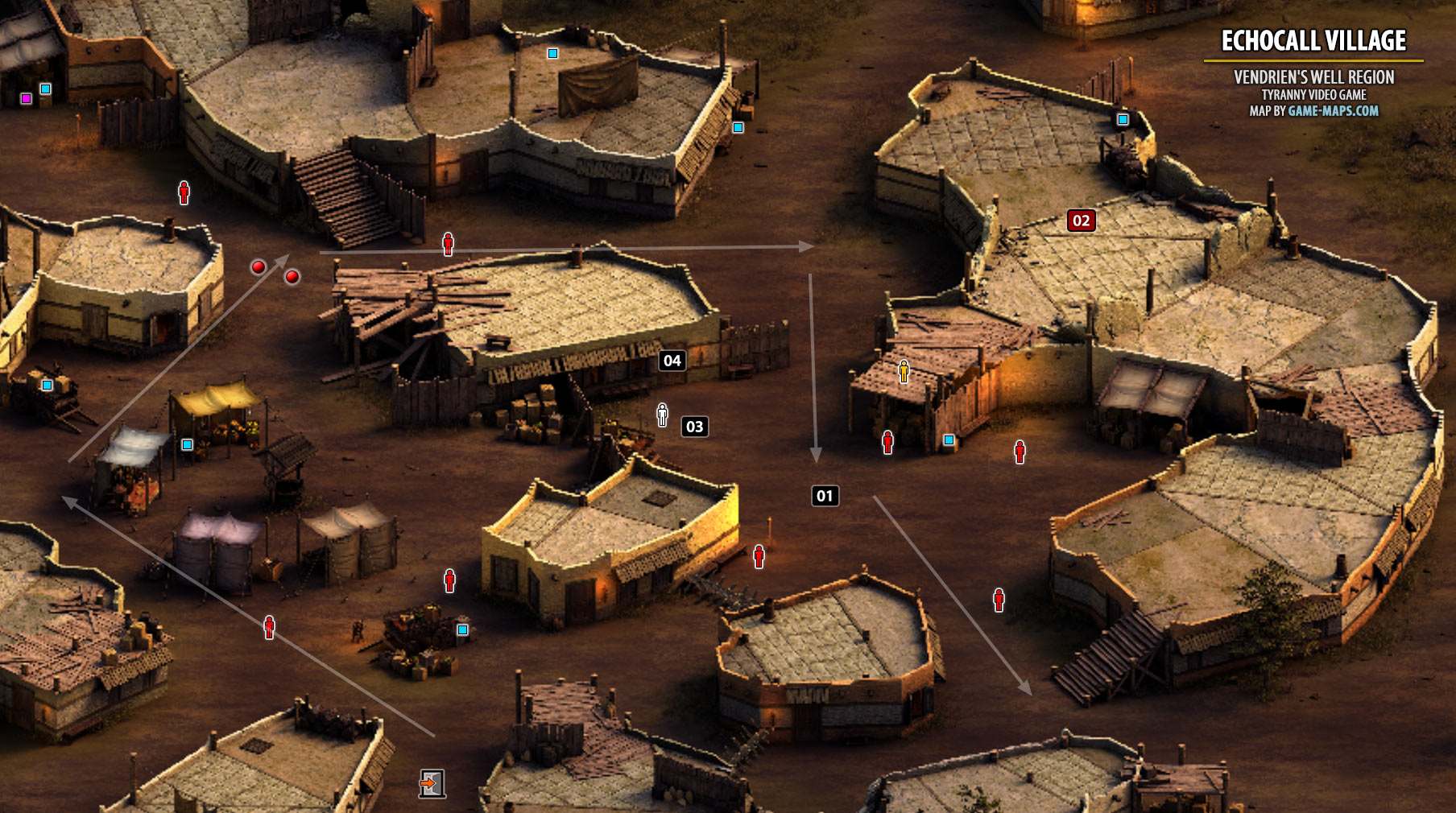 You can enter here from Echocall Crossing to solve Forge-Bound Iron and The Battle of Echocall Crossing.
01 Fight 4 Rebels
02 Matani Sybil
If you want to ally with Rebles you have to let them run without fight, and do not burn village, then go to Secluded Grove to meet Tarkis Arri. Secluded Grove location will open here if you let rebels run and let run Pelox Florian in Tripnettle Wilderness during Taking the Outer Valley Quest.
If you want to ally with Disfavored or The Scarlet Chorus, fight rebels, then go to Ashe's Tent in Disfavored Camp.
After securing village
03 Old Man Mua Talk to him, enter his house (04)
04 Old Man Mua House
Enter house and search for Forge-Bound Iron Ingots for Forge-Bound Iron.
Return to Isotanis's Shop in Disfavored Camp