Remote Settlement - Tyranny Map
This village is far from the major settlements in the valley and has not involved itself in the conflict thus far. It may be possible to recruit some of the residents and add to the Scarlet Chorus' ranks. Remote Settlement is located in Vendrien's Well.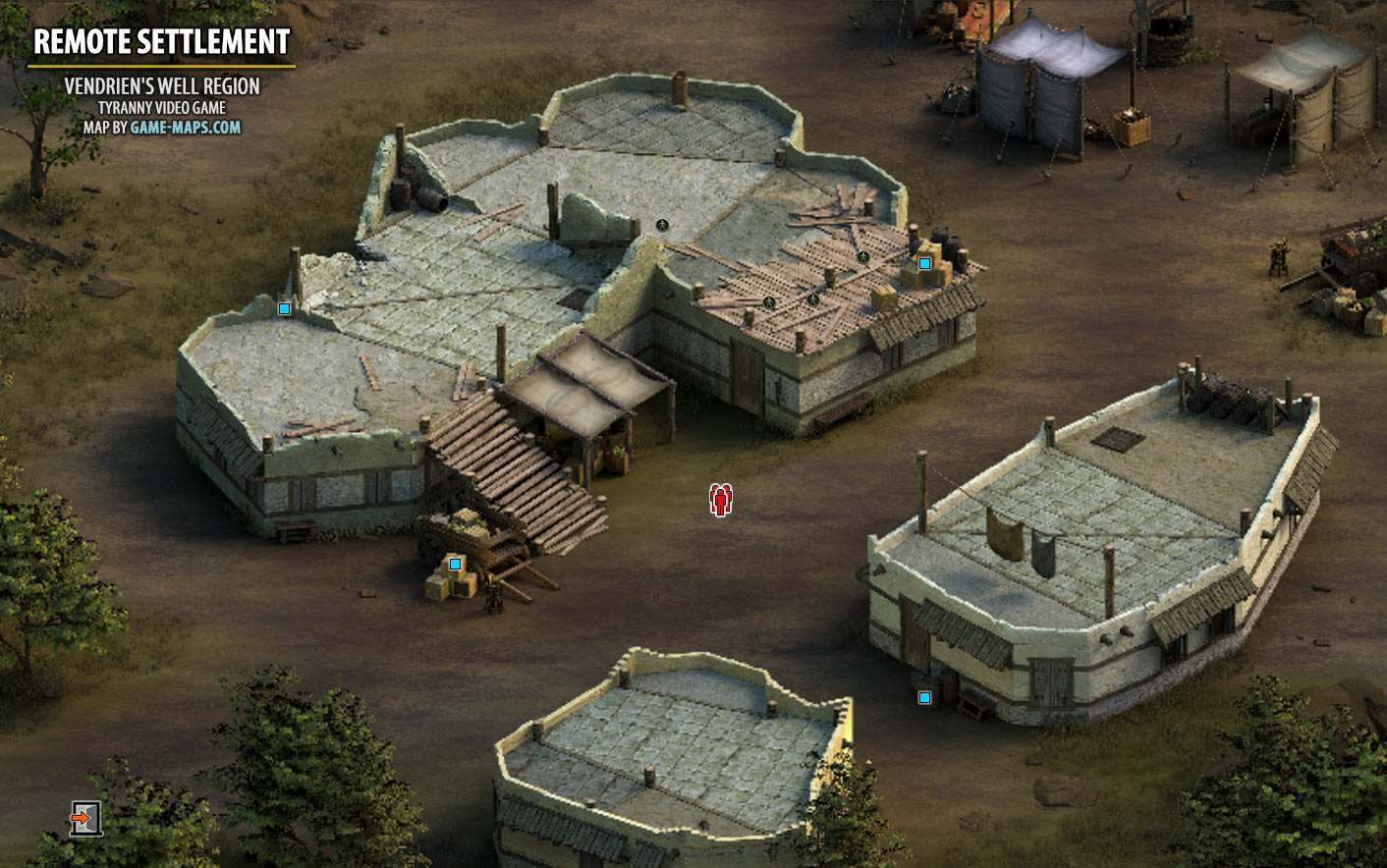 You will travel to the Remote Settlement for The Way of the Horde from Scarlet Chorus Camp.
The Scarlet Chorus Horde depend on recruitment to increase their numbers. However, due to the casualties and lack of prisoners in battle, their numbers have begun to thin. Death Knell, a Scarlet Fury, has a new tactic she would like to test out, if you are willing to participate.
The remote settlement is actually a Vendrien Guard hideout, and your presence has lured them out. Defeat the ambushers.
Return to Death Knell