Northern Clearing - Tyranny Map
Apex's forests give way to rockier terrain as one approaches the eastern mountains. Disfavored Earthshakers reportedly traveled to this location, and may still be present. Northern Clearing is located in Vendrien's Well.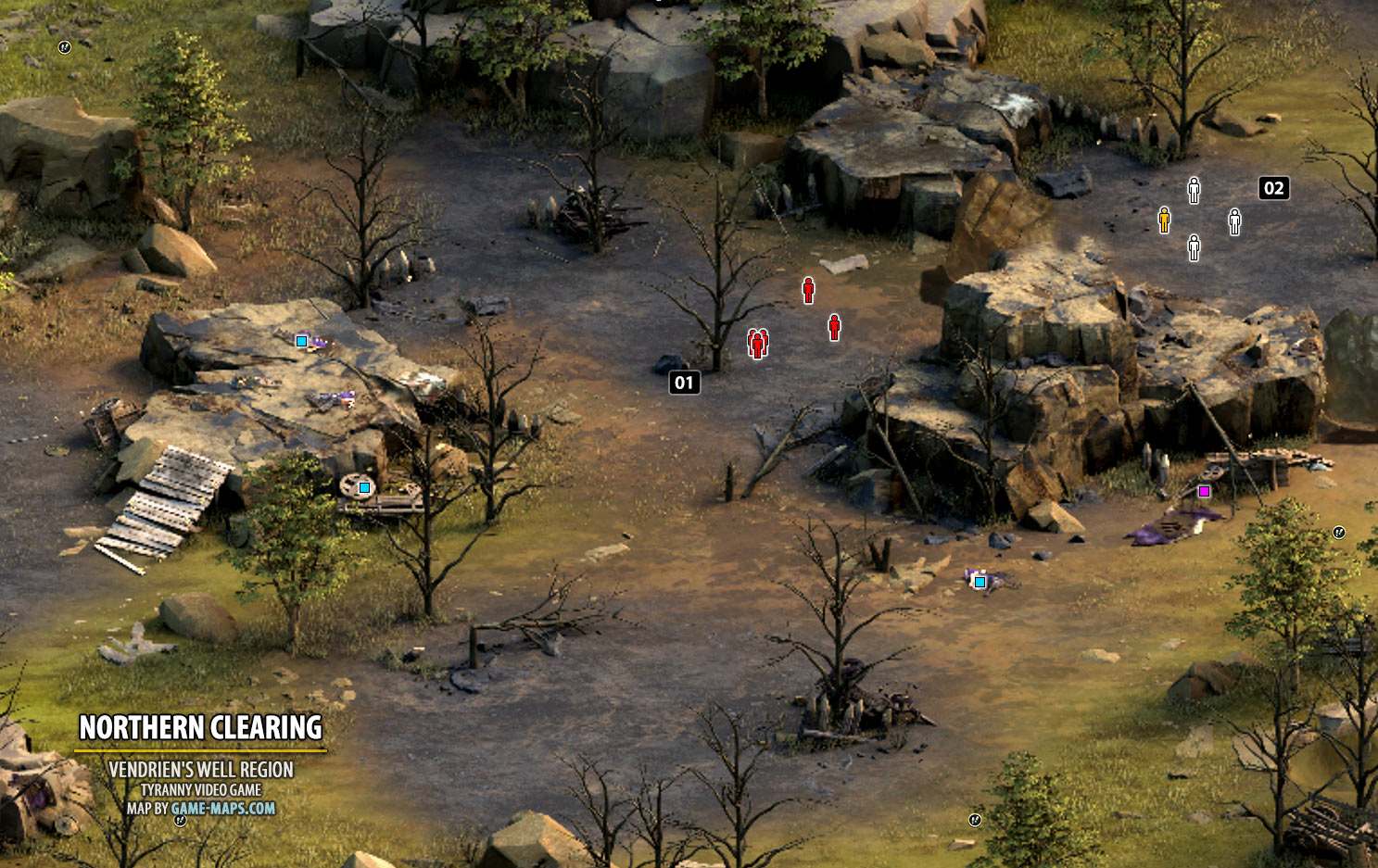 You came here to solve Earthshaker Reinforcements.
01 You have to kill Outrunners blocking path. Try to lure 3 archers first, then heal and kill 2 more.
02 Helspar Free Helspar and other Earthshakers.