Fallout 4 Unique Items Location Map
Map with marked locations of unique and special items in Fallout 4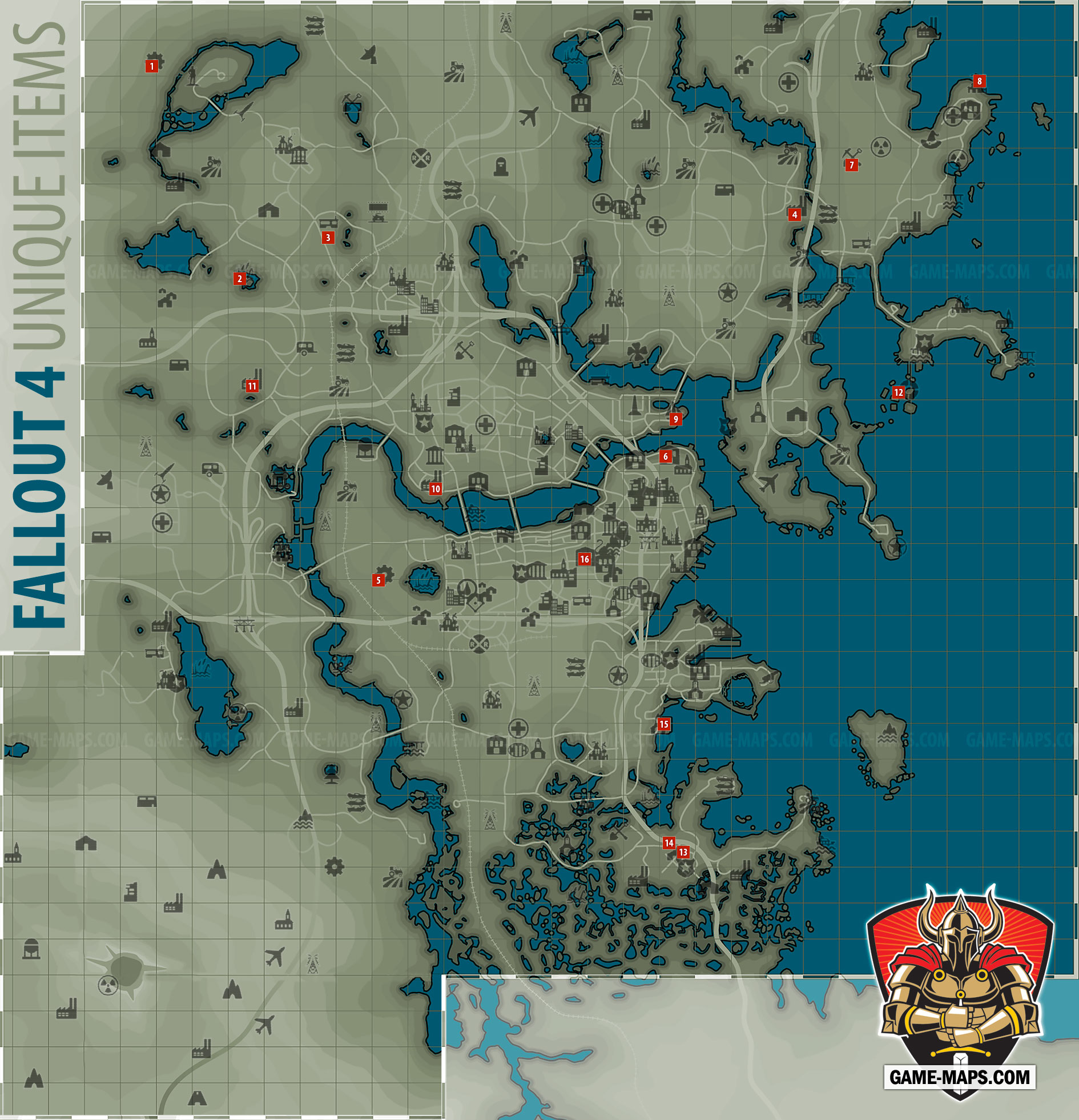 Map with marked locations of unique and special items in Fallout 4
1 Cryolator freeze Weapon, gun.
In Vault 111, guarded by Master lock.
2 Big Jim melee weapon.
In Gift Shop Basement under Walden Pond. Use drainage pipe to get there.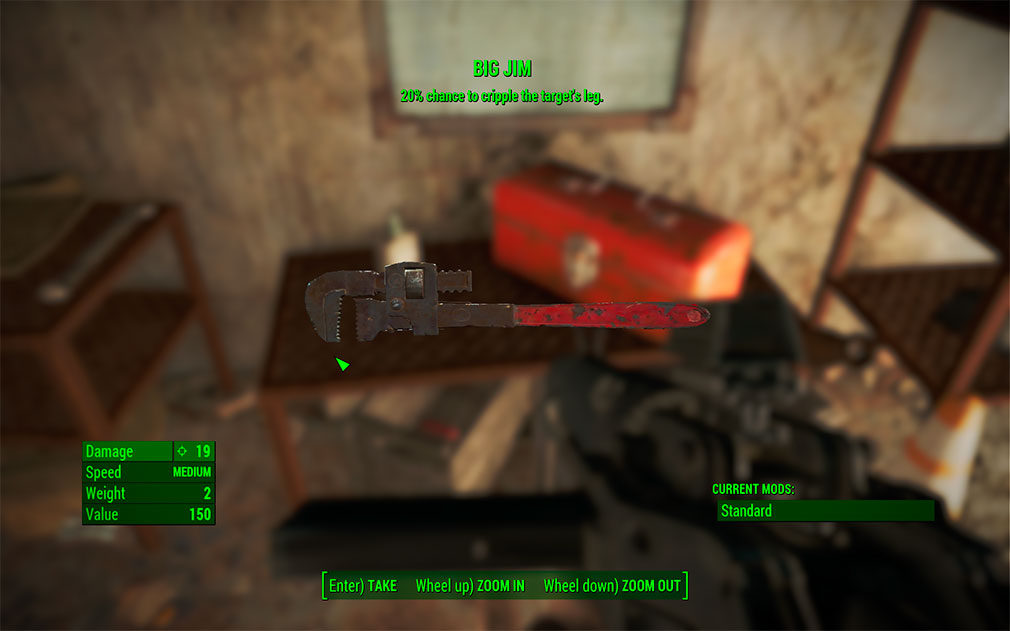 3 General Chao's Revenge Sword.
Sword that does 50% more damage against robots. You can buy this sword from Trudy at Drumlin Diner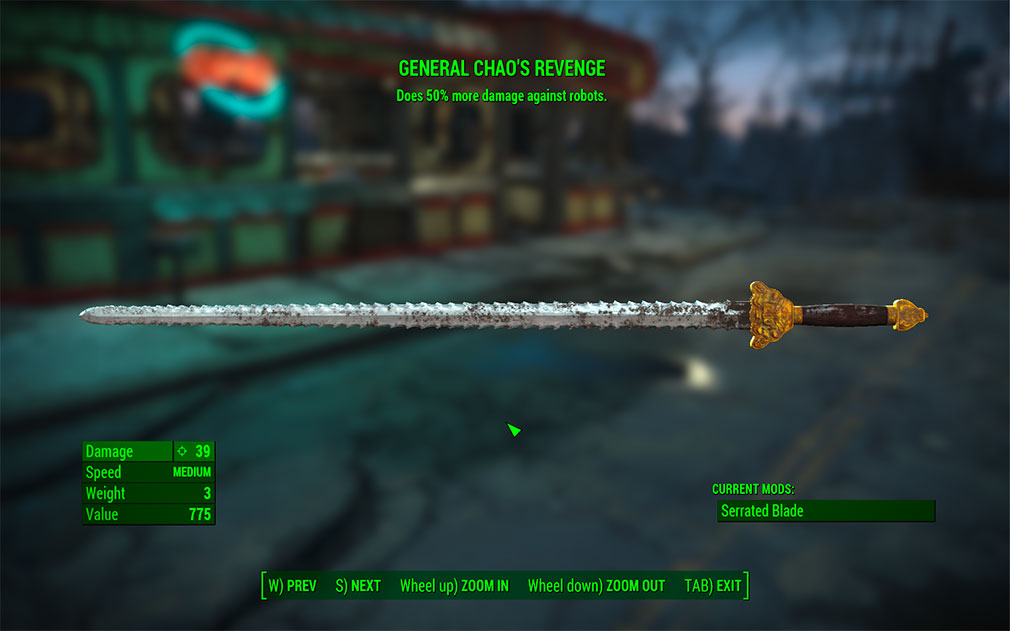 4 Searing Shishkebab Sword.
In Saugus Ironworks, you have to kill Slag. It's quest item but after returning it to Abraham Finch you will get it as reward.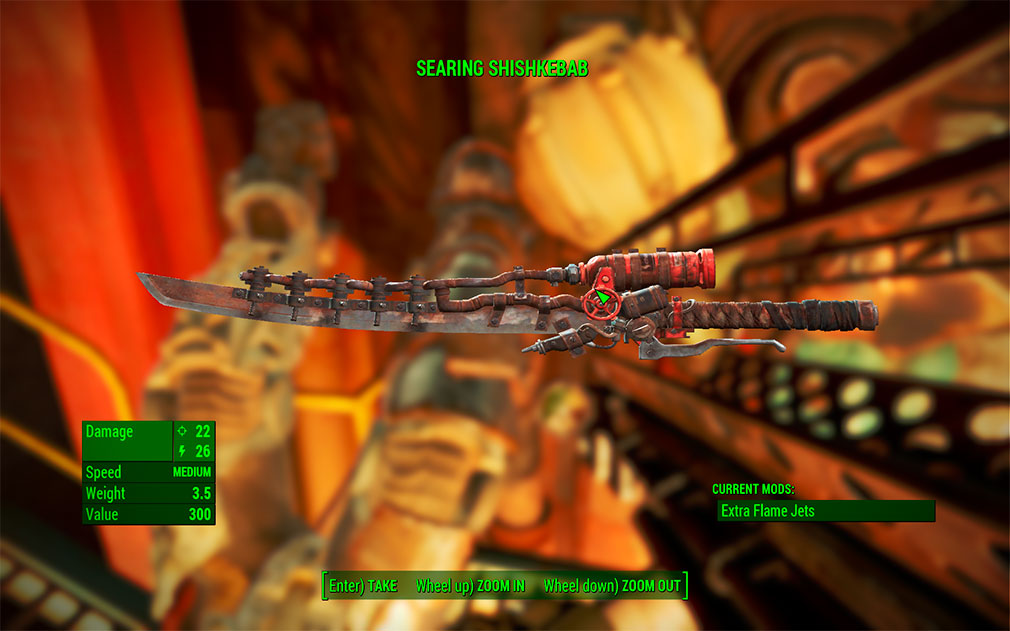 5 Short Syringer Rifle Rifle.
In Vault 81 as a reward for Hole in the Wall Quest.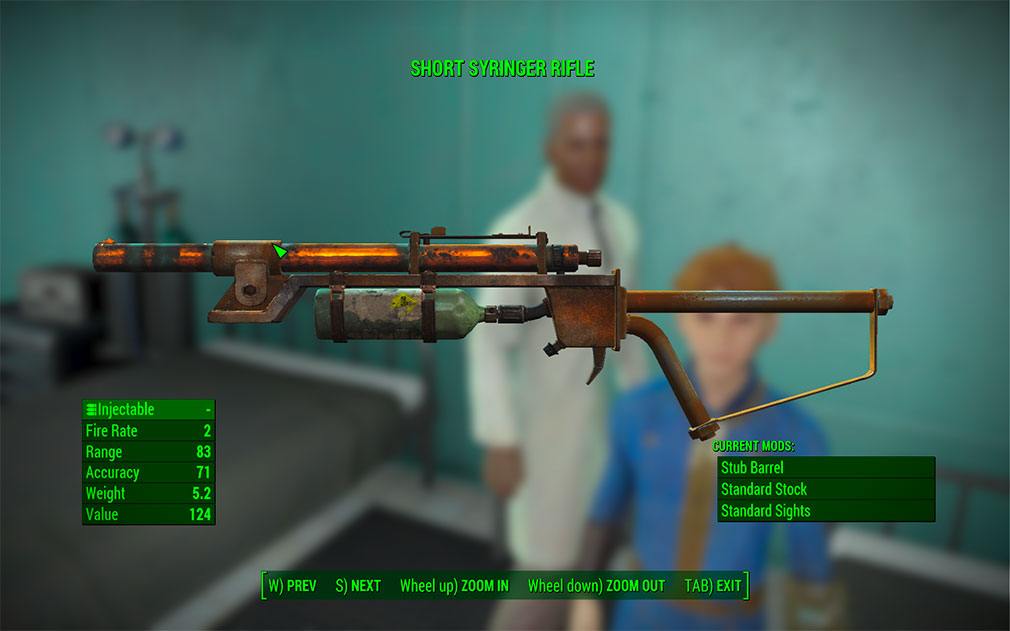 6 Pickman's Blade Rifle.
At Pickman Gallery when you do not kill Pickman and finish Pickman's Gift Quest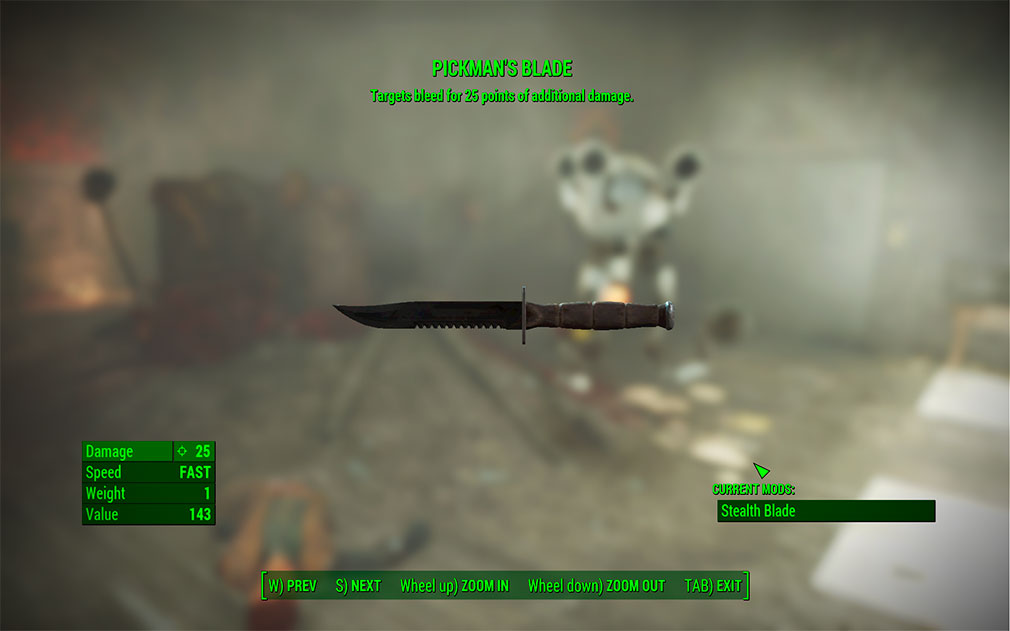 7 Kremvh's Tooth Poison Dagger.
At the bottom of Dunwich Borers under the water.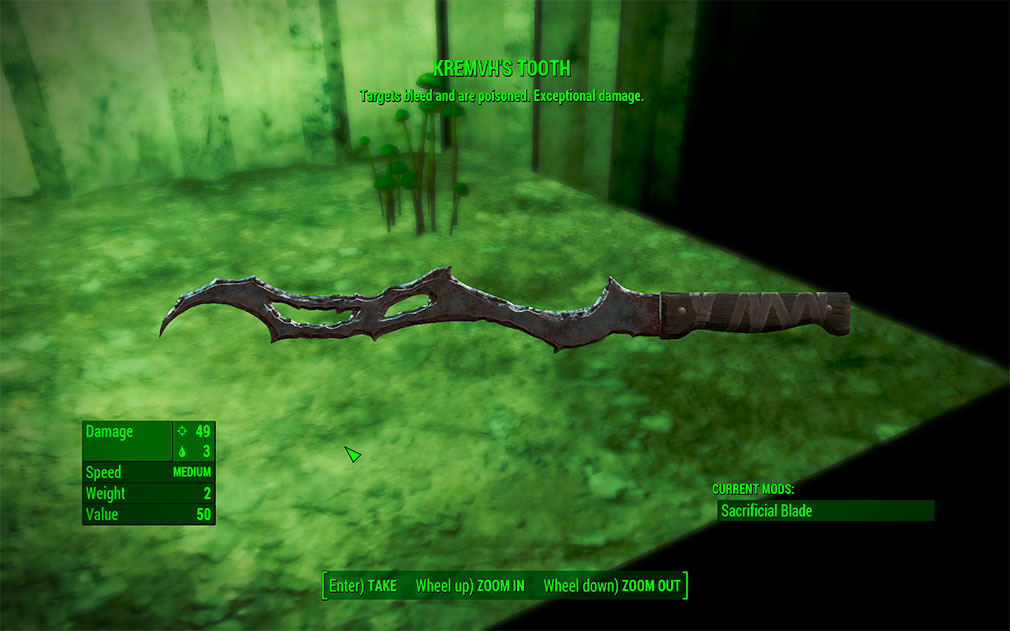 8 Reba II Sniper Rifle.
In Rook Family House Basement.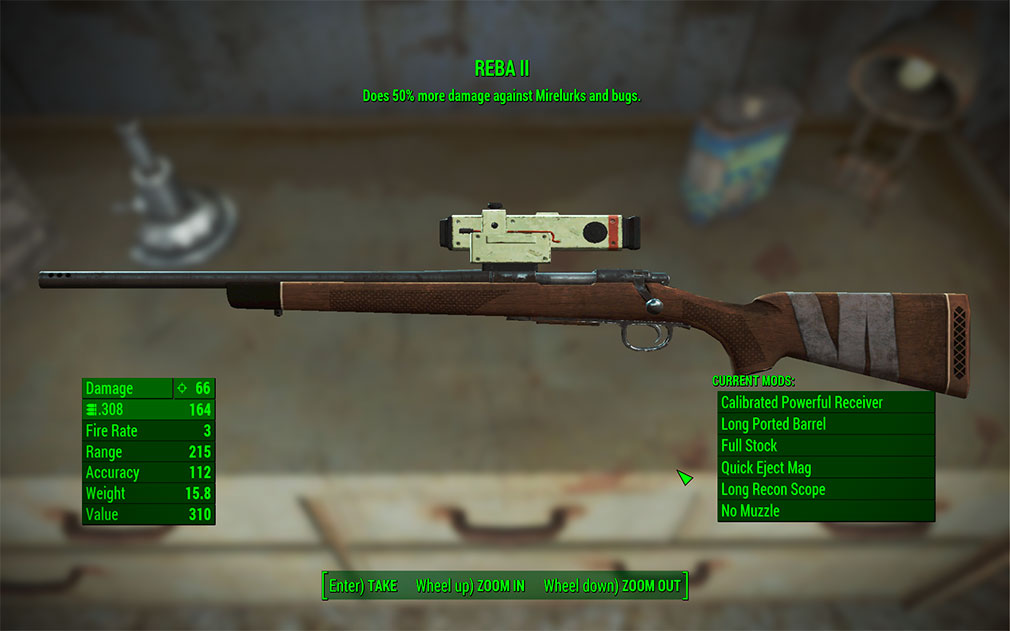 9 Broadsider Hand Cannon.
At USS Constitution after finishing Last Voyage of The U.S.S. Constitution Quest.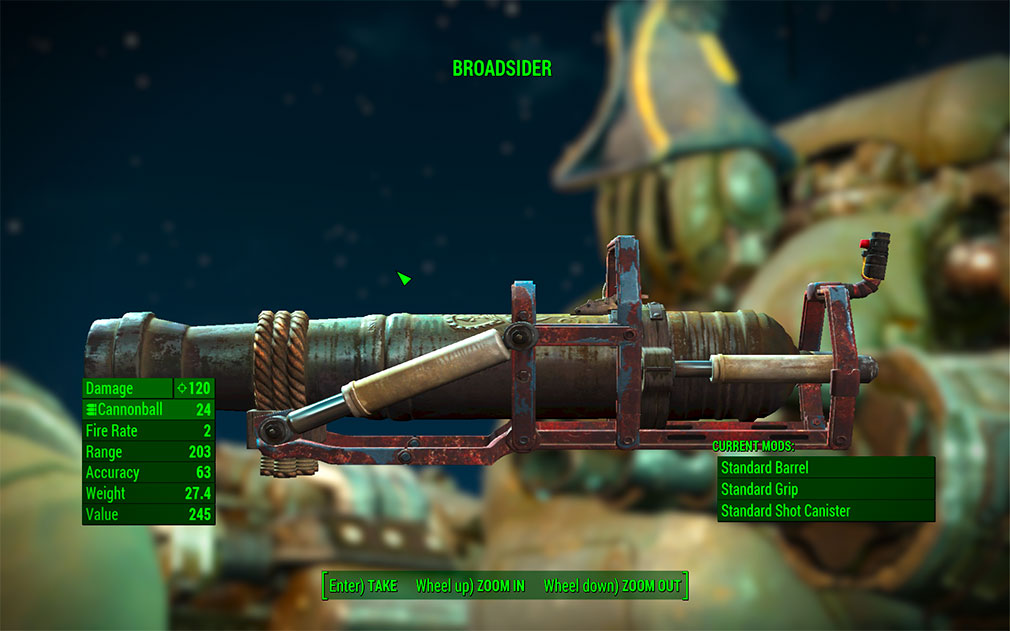 10 Peizoneucleic Power Armor Chest Power Armor Chest.
In Cambridge Polymer Labs after finishing Cambridge Polymer Labs Quest.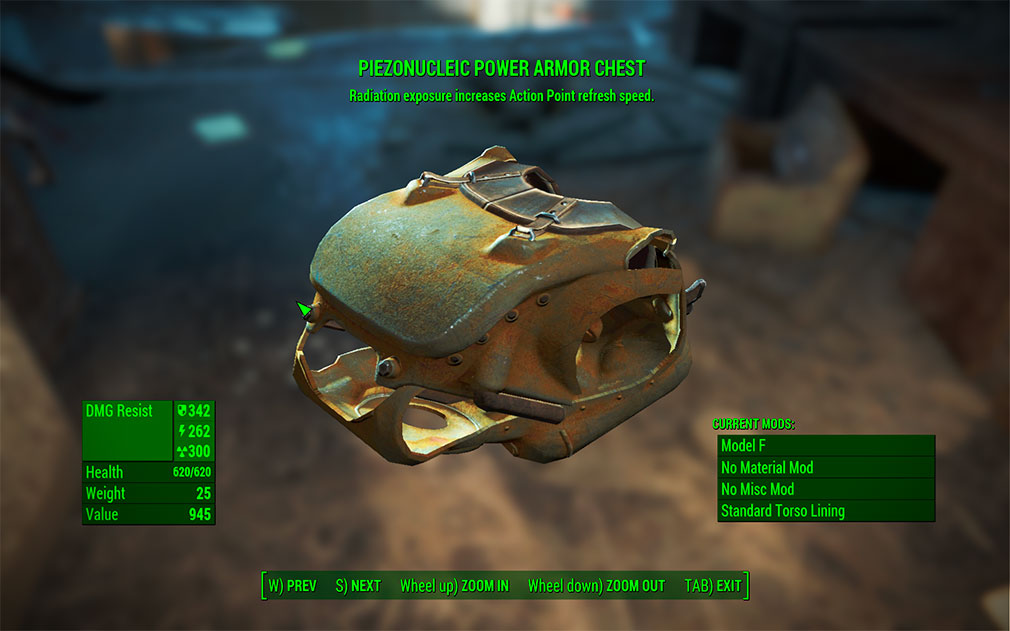 11 Junk Jet shoots with everything.
During Call to Arms Quest in ArcJet Systems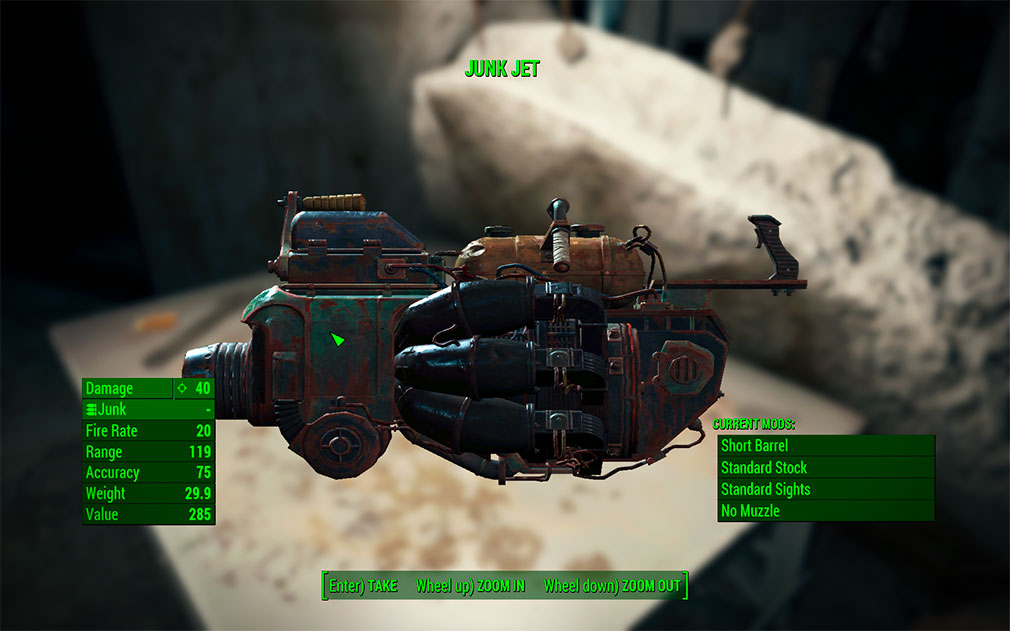 11 Righteous Authority Laser Rifle.
After Call to Arms Quest in ArcJet Systems.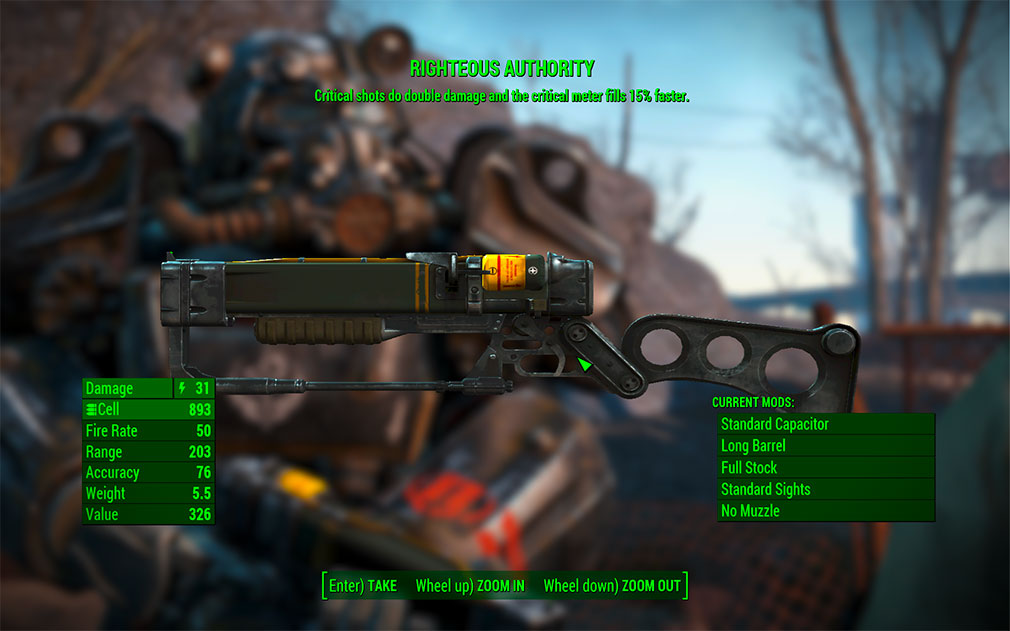 12 Le Fusil Terribles Shotgun.
In Libertalia in Captain's Cabin.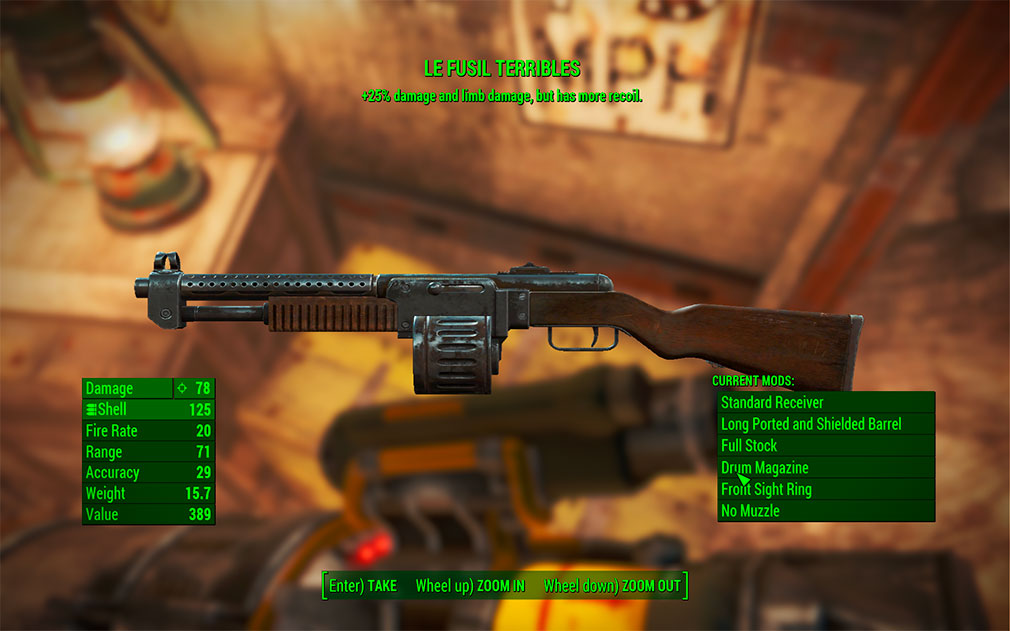 13 Tessa's Fist melee
Quincy Ruins, ground level.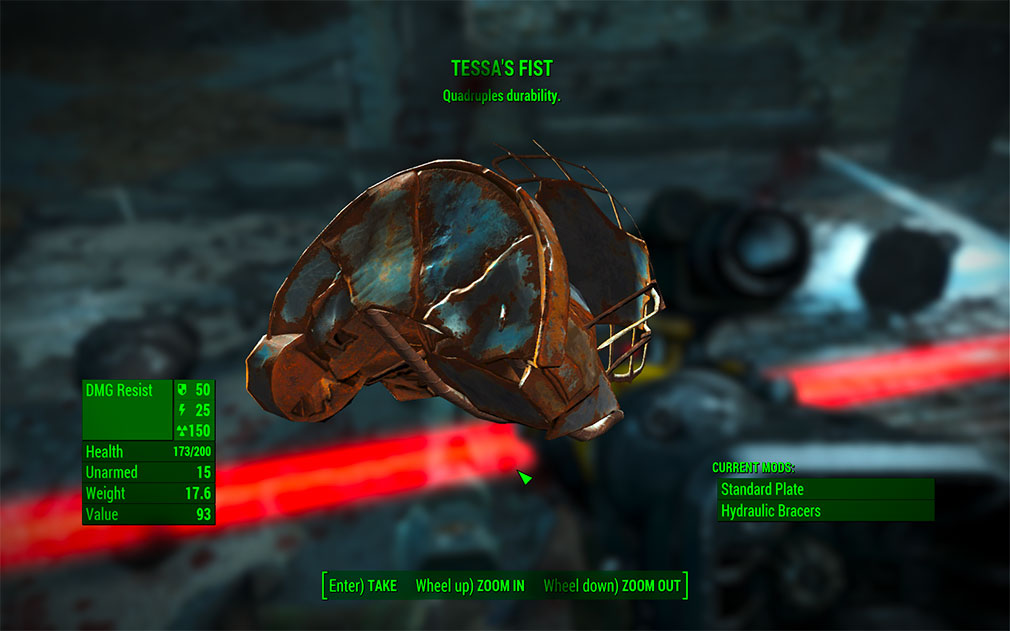 14 Good Intentions Laser Rifle
Quincy Ruins, up at freeway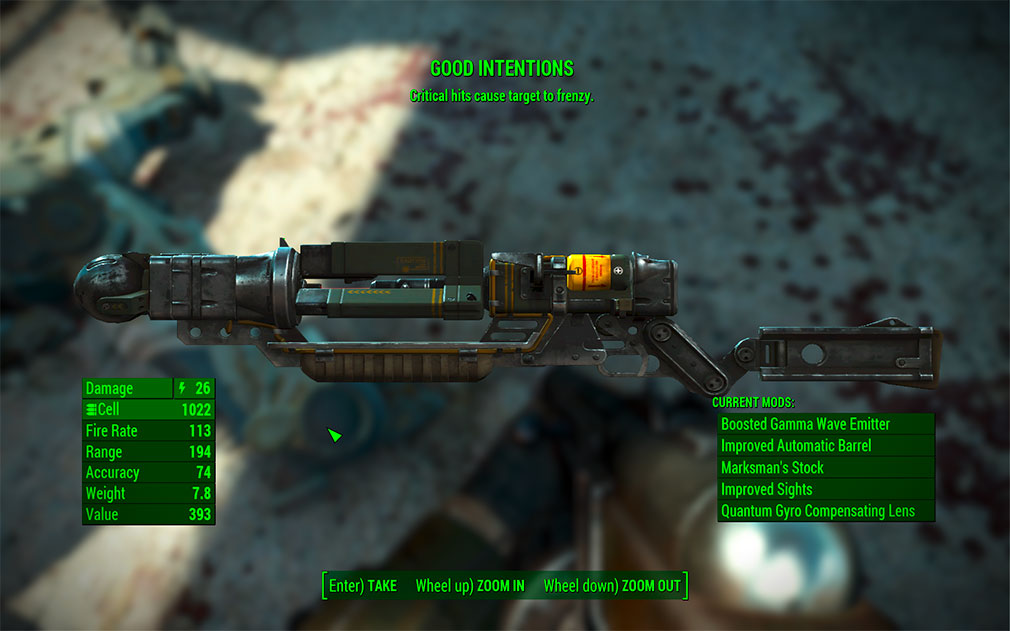 15 Prototype UP77 Limitless Potential Automatic Laser Pistol
University Point, inside Bank's Secret Laboratory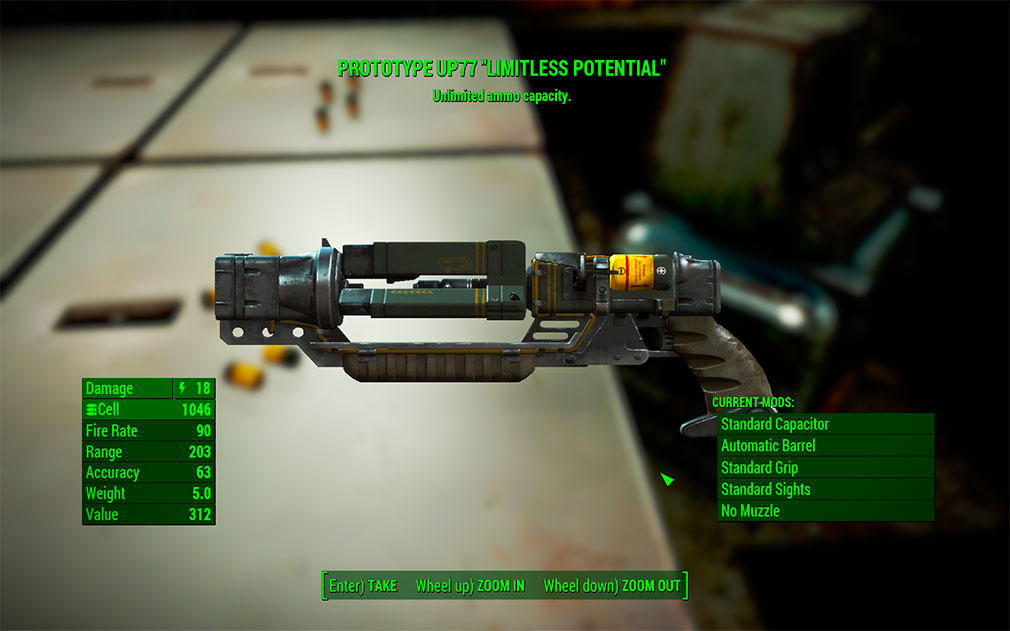 16 Grognak's Axe Axe
Hubris Comics in glass case.