Guns And Bullets Magazine Locations in Fallout 4
Maps, Walkthrough & Game Guide for Fallout 4.
Map with locations of Guns And Bullets Magazines in Commonlands - Fallout 4 Video Game. Use Video Walkthroughs to check exact location of magazines.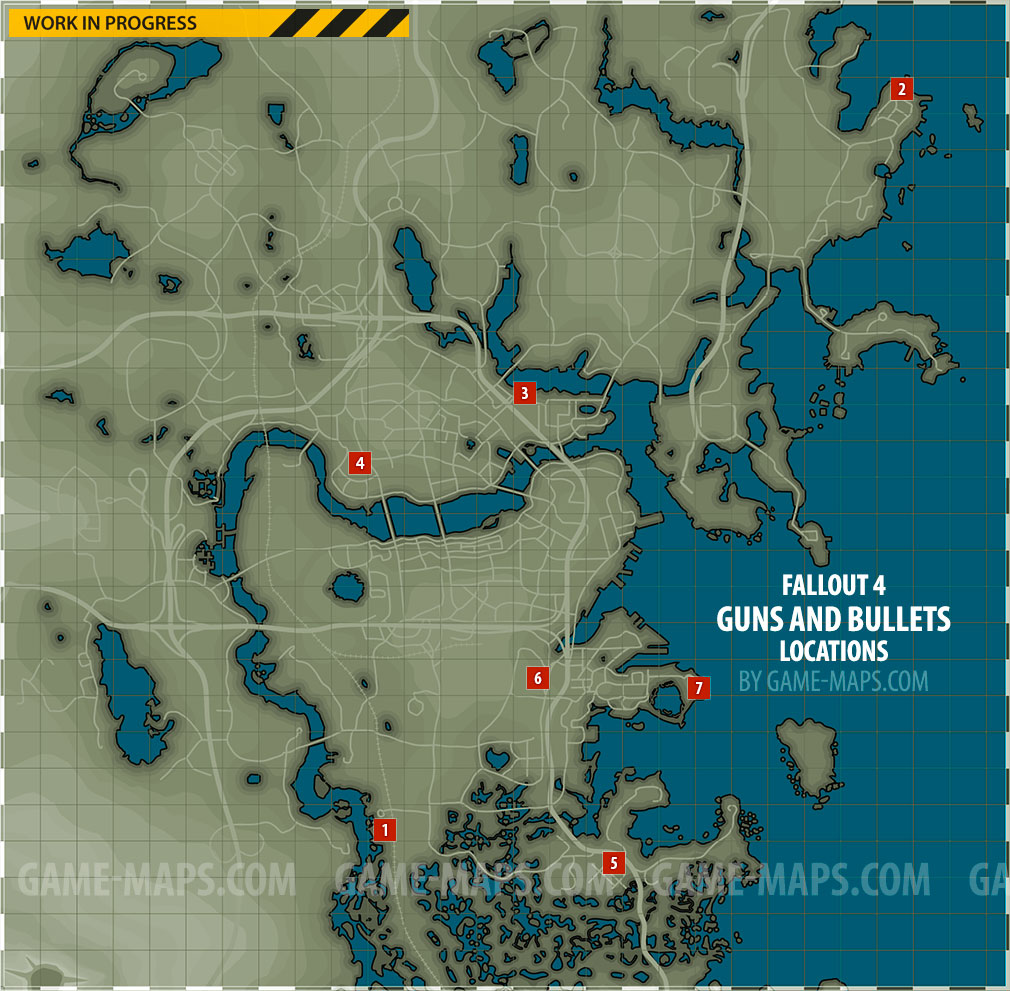 Guns And Bullets
Ballistic weapons permanently do +5% critical damage.
1 Gunners Plaza Video Walkthrough
2 Rook Family House Video Walkthrough
3 BADTFL Regional Office Video Walkthrough
4 Fraternal Post 115 Video Walkthrough
5 Quincy Ruins Video Walkthrough
6 S. Boston Military Checkpoint Video Walkthrough
7 The Castle Video Walkthrough