Ryder Family Secrets - Mass Effect: Andromeda
Allies and Relationships Mission - Ryder Family Secrets it is mission (quest) in Mass Effect Andromeda Video Game. It begins on Nexus.
Location of Quest Starter for: Allies and Relationships Mission: Ryder Family Secrets on Nexus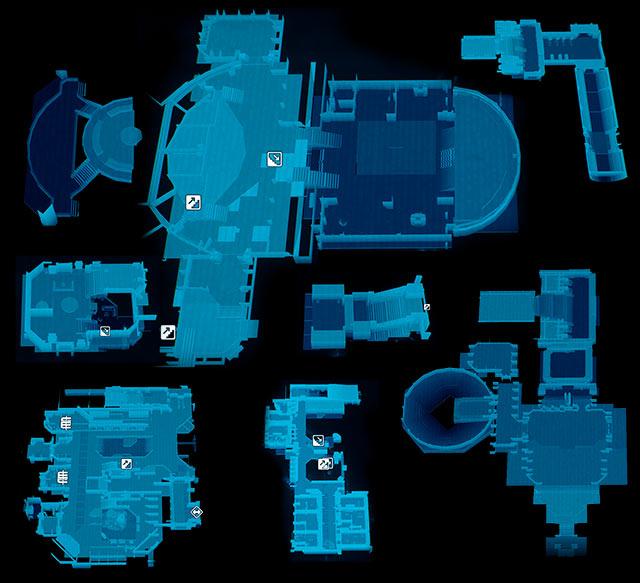 Nexus
quest name Ryder Family Secrets
quest type Allies and Relationships Mission
starting planet Nexus
quest starter Nexus, SAM Node
prerequisites Return from Habitat 7
Your father locked portions of SAM's memory array, and SAM is unable to recall certain information. You must explore in order to find the numerous memory triggers scattered throughout the World.
Find a way to remove SAM's memory blocks
Optional: Visit your sibling in Hyperion's Cryo bay
Search for memory triggers that will unlock SAM's array
Investigate Alec's logs in his quarters on the Hyperion
Speak With Director Tann about the "benefactor"
Investigate the Nexus records about Jien Garson's death
Investigate the Nexus apartment where Jien Garson was found dead
Scan the room for clues
Continue scanning the room for more information
Investigate the hidden room
Speak with Garson's VI display in the Nexus Cultural Exchange
Speak with SAM in SAM Node about an unlocked memory
Meet with your sister at your mother's stasis pod in Hyperion Cryo bay
This task will continue throughout the game. When you find another "memory" return to SAM to unlock his memory.
---
Check full Nexus Walkthrough.
Other Nexus Missions.
List of all Priority Ops, Heleus Assignments, Allies and Relationships Missons and Additional Tasks for Mass Effect Andromeda you will find at ME Andromeda Full Quest List.