TAMARA STRENGER - Witcher 3
TAMARA STRENGER - Witcher 3. Heroes and key figures we encounter on our journey in the world of Witcher 3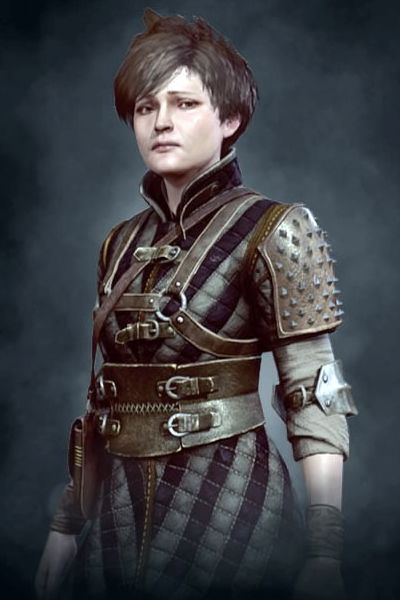 TAMARA STRENGER
The baron's daughter, Tamara, had disappeared with her mother SOme time before Geralt arrived at Crows Perch. The baron described her as a charming young maid of nineteen summers and the apple of his eye. No wonder, then, that the lord of Crows Perch was desperate to find her.
Yet it seemed Tamara had finally had enough of the way the baron treated her mother and decided to flee along with her.
Geralt found his way to a hut belonging to a fisherman who had helped Tamara and her mother in their flight. There he learned that a horrible beast had captured Anna and dragged her into the swamp. Tamara was able to escape with her life, and had found shelter with a relative of the fisherman in Oxenfurt.
Tamara had indeed made it to Oxenfurt safe and sound and would not even consider returning to her father. Determined to save her mother from the clutches of the creatures that had imprisoned her in the bog, Tamara had joined the ranks of the witch hunters, hoping their support would allow her to survive a trek into Crookback Bog.