CERYS AN CRATE - Witcher 3
CERYS AN CRATE - Witcher 3. Heroes and key figures we encounter on our journey in the world of Witcher 3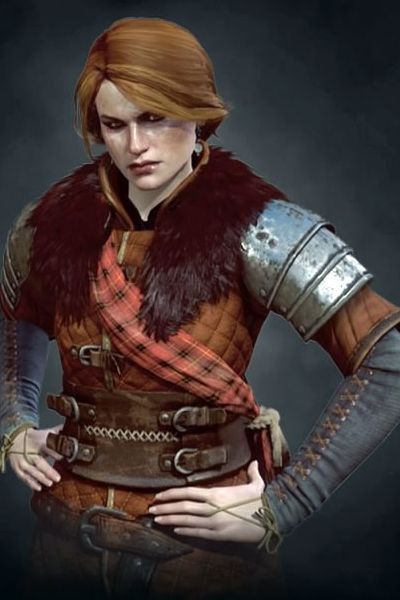 CERYS AN CRATE
While in Skellige Geralt finally had the chance to meet Cerys an Craite, the younger of Crach's two children. Known as Sparrowhawk to her friends, she was as fierce and Swift as this name Would indicate.
Cerys was an islander through and through and the spitting image of her father, having inherited all his courage, resolve and stubbornness. Dauntlessly she sought to prove at every turn that there was no task she could not fulfill as well as - or better than - any man in the islands, including her older brother Hjalmar.
Though Cerys' decision to stake a claim to Skellige's throne came as a shock to everyone else, she had thought it over quite thoroughly beforehand. Striving as always to outdo her brother, she intended to perform a great deed that would earn her widespread recognition and respect.
That is why she had sailed to Spikeroog to free Jarl Udalryk from the strange affliction that seemed to curse him.