BLUEBOY LUGOS - Witcher 3
The Witcher 3: Wild Hunt Walkthrough, Maps & Game Guide.
BLUEBOY LUGOS - Witcher 3. Heroes and key figures we encounter on our journey in the world of Witcher 3 . The Witcher 3: Wild Hunt Game Walkthrough, Game Atlas with Maps, Game Guide. Locations, NPCs, Main Quests, Secondary Quests, Witcher Contracts, Quest Givers, Secrets, Dungeons and Caves, fast travel locations, treasure chests, signposts, Notice boards, Innkeeps, Shopkeepers.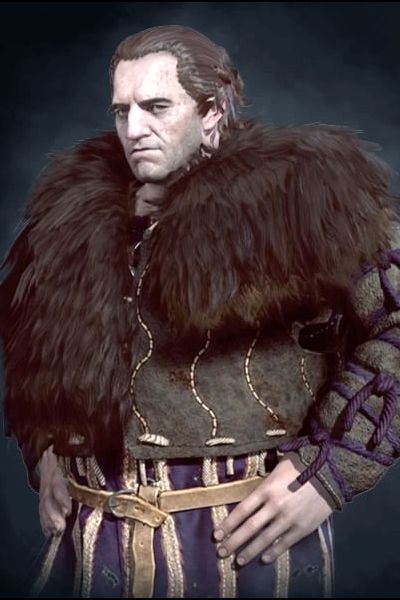 BLUEBOY LUGOS
Madman Lugos' sole child and heir was a dour, strapping lad who was nothing like his father. His nickname dated from his childhood, when bruises often covered his body, supposedly from the rough and rowdy play Skellige boys engage in.
Yet others suspected they came from his father's belt, rod or fists, for rumor had it Lugos Senior did not wish to spoil his only child and thus punished him harshly for any minor cockup or grander failure.