TRISS MERIGOLD - Witcher 3
The Witcher 3: Wild Hunt Walkthrough, Maps & Game Guide.
TRISS MERIGOLD - Witcher 3. Heroes and key figures we encounter on our journey in the world of Witcher 3 . The Witcher 3: Wild Hunt Game Walkthrough, Game Atlas with Maps, Game Guide. Locations, NPCs, Main Quests, Secondary Quests, Witcher Contracts, Quest Givers, Secrets, Dungeons and Caves, fast travel locations, treasure chests, signposts, Notice boards, Innkeeps, Shopkeepers.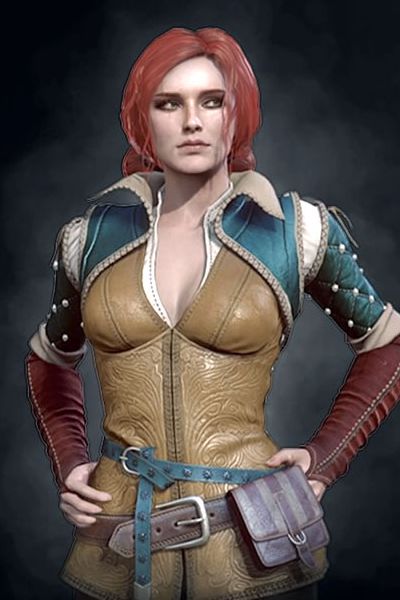 TRISS MERIGOLD
I always considered it a point of particular pride to count Triss Merigold of Maribor among my closest and dearest friends. This exceptionally talented sorceress was a shining star of her profession, the former mage advisor to King Foltest, and a famous hero of the Battle of Sodden, known as the Fourteenth of the Hill. Yet in no way did she resemble her often unbearably haughty sisters in magic. Her deft mind, warm smile and considerable personal charm had always won over even the hardest of hearts.
Though my personal relations with Triss never ventured beyond the fraternal, Geralt of Rivia at one point found her allure irresistible. From then on the two shared feelings that ran far deeper than a superficial and fleeting fancy.
Yennefer told Geralt that Triss had recently taken up residence in the Free City of Novigrad.
It seemed Triss had gone into hiding from the so-called witch hunters persecuting magic wielders in the city, turning to one of the leaders of the local underworld for protection