ESKEL - Witcher 3
ESKEL - Witcher 3. Heroes and key figures we encounter on our journey in the world of Witcher 3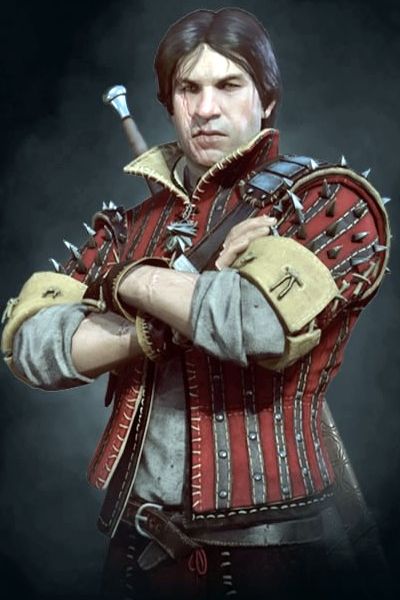 ESKEL
All witchers have a great deal in common, but with Eskel and Geralt, the similarities are particularly striking. They first met as two boys of the same age swinging wooden swords at Kaer Morhen. They then went through an ordeal together: the first round of selections, the murderous Changes, the Trial of the Grasses, and training on the Gauntlet - the witchers' daunting obstacle course. They also received hidings together for more than one act of childish delinquency. When they became adults, they walked the Path separately, but still reconvened at Kaer
Morhen nearly every winter to wait out the cold, drink to their successes and remember fallen comrades.
Though Eskel never gained Geralt's renown, he equaled the White Wolf in experience and carried out his contracts with care and efficiency, Death had almost taken him many times during his hunts, yet in an ironic twist the hideous scar on his face came not from a monsters claw but from the blade of Deidre Ademeyn, his highly unpredictable Unexpected Child.
Perhaps this traumatic experience lay at the root of Eskel's dislike for Yennefer, though he tried not to let this get in the way of his friendship with Geralt.