DUDU BIBERWELDT - Witcher 3
DUDU BIBERWELDT - Witcher 3. Heroes and key figures we encounter on our journey in the world of Witcher 3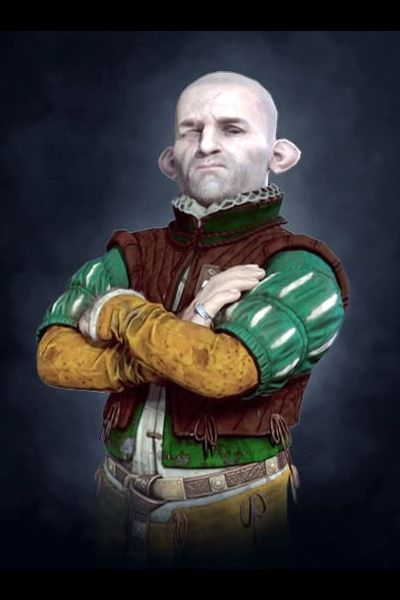 DUDU BIBERWELDT
Geralt and I had known the doppler Dudu for years - from before the moment we had actually met him, in fact.
You see, we first unwittingly talked to him when he was in Novigrad impersonating another friend of mine, a halfling merchant named Dainty Biberweldt. Dudu had assumed Daintys form to use the merchant's network of contacts for some business endeavors of his own.
Dainty was infuriated at first at his inability to locate the impostor who had inserted himself into his dealings, but when Dudus investments began generating sizable returns, the halfling changed his tune. He took the doppler on as a partner, introducing him to everyone as his cousin, Dudu Biberveldt.
Geralt learned that Dudu had crossed Whoreson Junior, one of Novigrad's most ruthless crime bosses. That Dudu extracted himself from this predicament while only losing One eye should be considered a fortunate turn.
Ciri, Dudu and I had all embroiled ourselves in quite the fiasco, but unlike me, the doppler was not caught by the temple guard.