Deshaan Map - The Elder Scrolls Online
Deshaan zone map. Mournhold. Rich and fertile plains region in southern part of Ebonheart Pact Alliance territory. Elder Scrolls Online: Tamriel Unlimited. Locales, Wayshrines, Skyshards, Solo, Public and Group Dungeons, Cities, World Bosses, Taverns, Dark Anchors, Quest Hubs, Lore Books, Merchants, Crafters.
The Elder Scrolls Online - ESO Maps, Guides & Walkthroughs.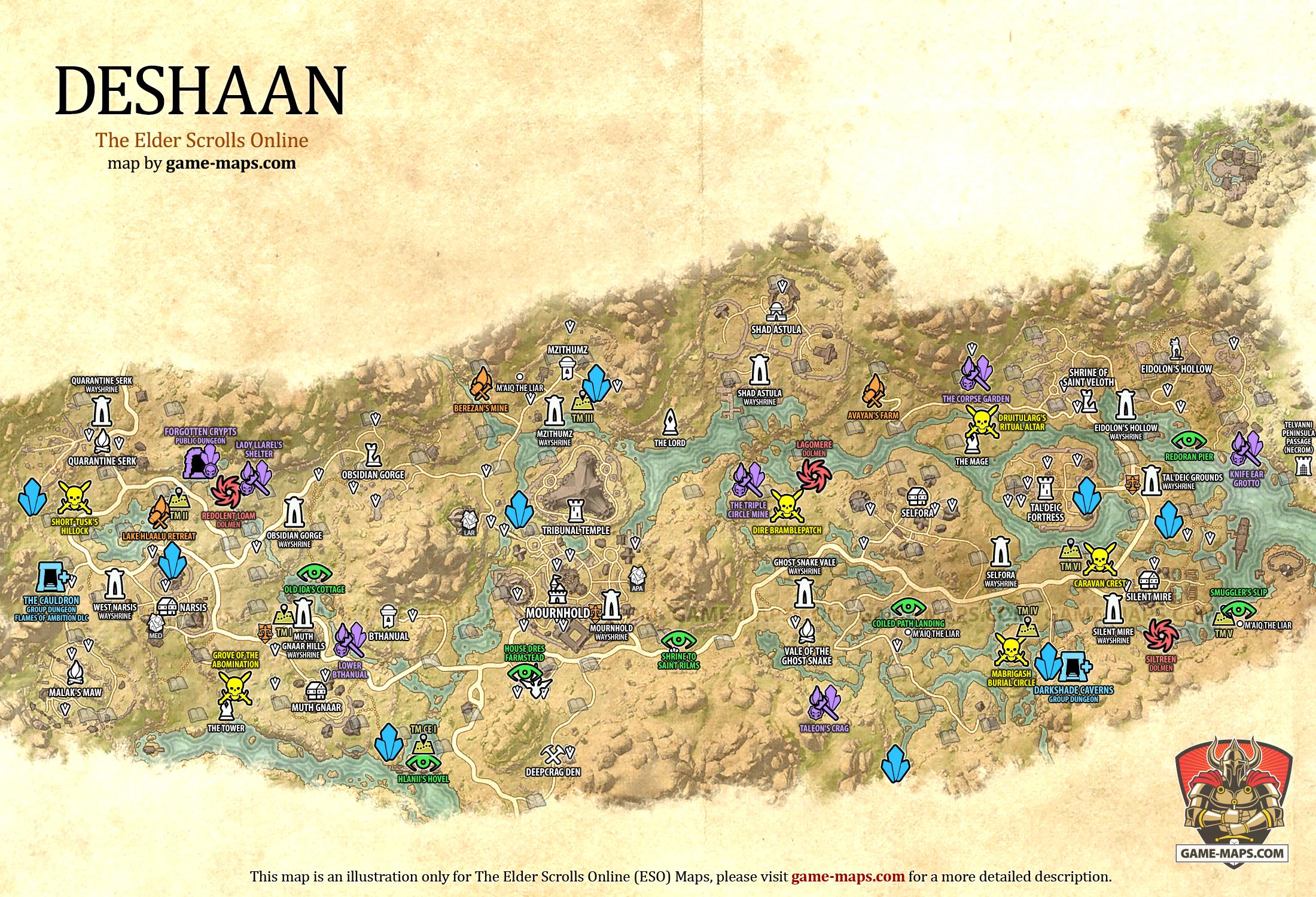 Legend for Deshaan Map
Quest Givers - here you will get new quests
Locales - visit every locale on map for achievement.
Wayshrines - visited allow to teleport to this location.
Skyshards - Skyshard on the ground level or above.
Skyshards - Skyshard in dungeon.
World Bosses - powerful elite encounter(s).
Public Dungeons - solo or group, caves or dungeon.
Group Dungeons - private group dungeons.
Dark Anchors - spawn points of Molag Bal forces.
Lore Books - collect to skills upgrade and for mage guild
Deshaan Skyshards Map