Malabal Tor Map - The Elder Scrolls Online
Malabal Tor zone map. Velyn Harbor, Baandari Trading Post. Deepest and densest part of the forest of Valenwood, part of Aldmeri Dominion Alliance territory. Elder Scrolls Online: Tamriel Unlimited. Locales, Wayshrines, Skyshards, Solo, Public and Group Dungeons, Cities, World Bosses, Taverns, Dark Anchors, Quest Hubs, Lore Books, Merchants, Crafters.
The Elder Scrolls Online - ESO Maps, Guides & Walkthroughs.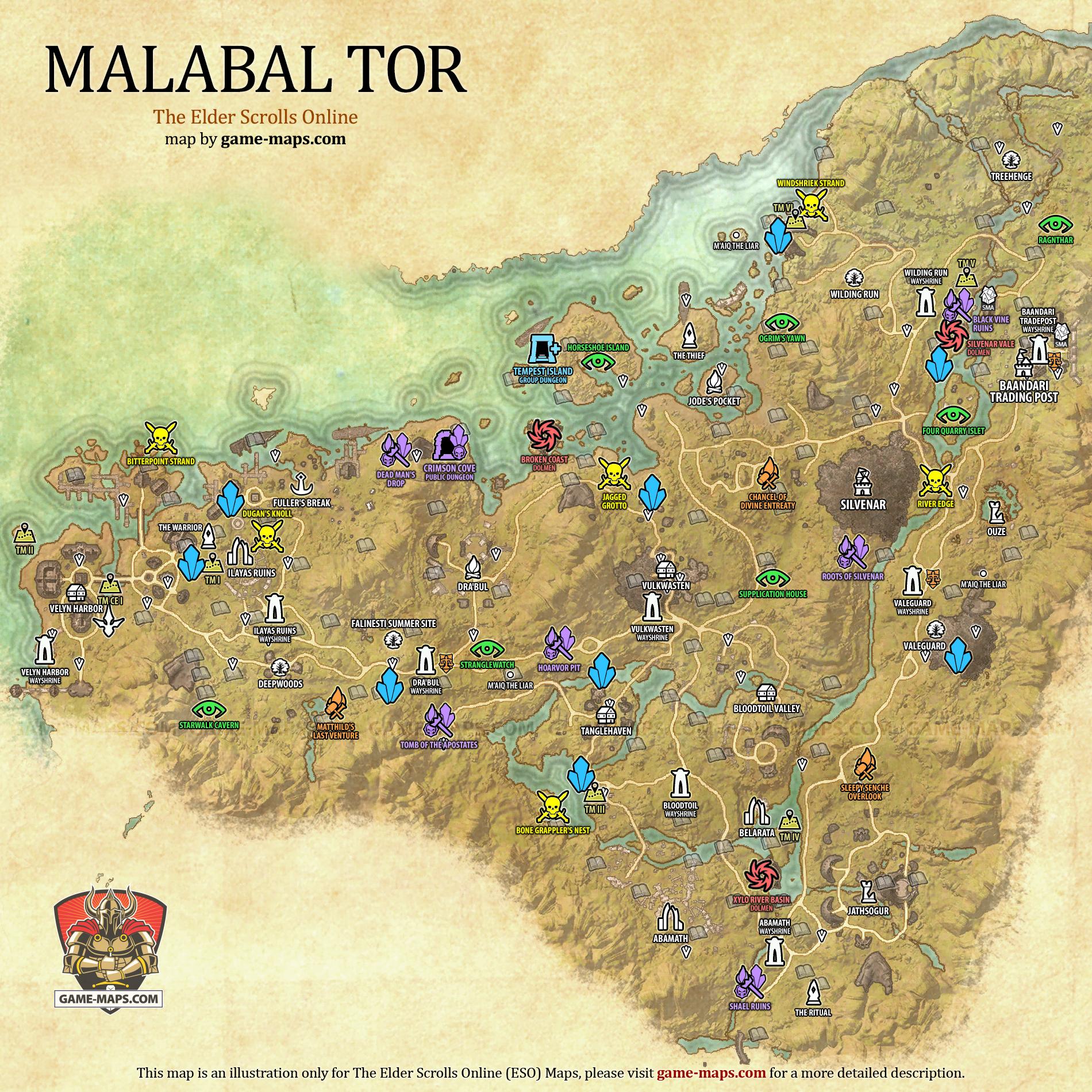 Legend for Malabal Tor Map
Quest Givers - here you will get new quests
Locales - visit every locale on map for achievement.
Wayshrines - visited allow to teleport to this location.
Skyshards - Skyshard on the ground level or above.
Skyshards - Skyshard in dungeon.
World Bosses - powerful elite encounter(s).
Public Dungeons - solo or group, caves or dungeon.
Group Dungeons - private group dungeons.
Dark Anchors - spawn points of Molag Bal forces.
Lore Books - collect to skills upgrade and for mage guild
Malabal Tor Skyshards Map