Covenant Pass Map for Borderlands 3
Borderlands 3 Map for Covenant Pass on Pandora planet, with Zone Progress, Quest Starters, NPC, Bosses, Crew Challenges, ECHO Logs, Typhon Logs, Eridian Writings, Vending Machines, Red Chests, Vehicle Station and Fast Travel Station. Borderlands 3 Game Guide & Walkthrough.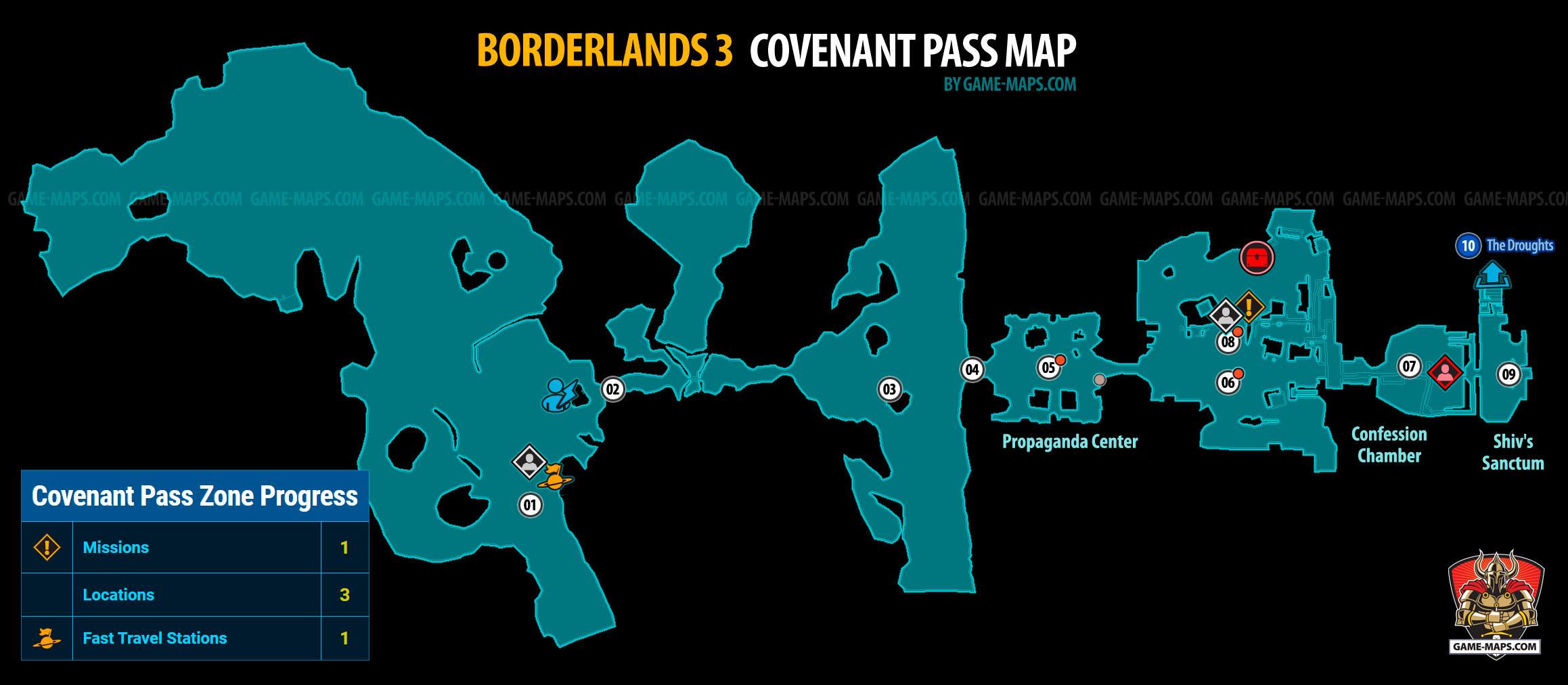 Covenant Pass Zone Progress
Covenant Pass Zone Progress

Missions
1
Locations
3
Fast Travel Stations
1
Covenant Pass Locations for Zone Progress
Confession Chamber
Propaganda Center
Shiv's Sanctum
Covenant Pass: Repurposed Dahl Facility Walkthrough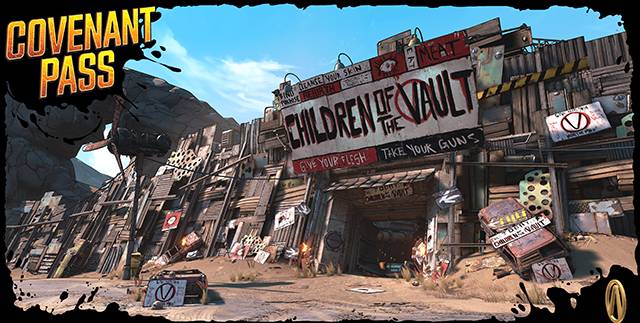 Covenant Pass Zone Borderlands 3
00
Start
This is first, tutorial location.
Children of the Vault Main Mission, LVL1
This is the quest you start the game with.
Despite an ambush by the bandit cult known as the Children of the Vault, the Crimson Raiders successfully recruited a new Vault Hunter: you. Now their Siren leader Lilith needs you to infiltrate a COV propaganda center alongside what appears to be a yellow toaster with anxiety.
01
Propaganda Center Entrance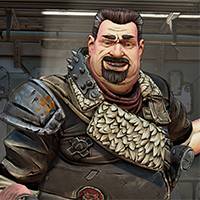 Marcus
Here you start your adventure in Borderlands 3.
You are on the planet Pandora, in the Covenant Pass location.
Marcus brought you here by his armored bus.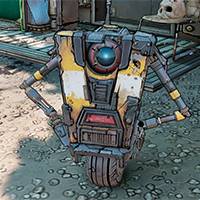 Claptrap
Follow one by one all Claptrap commands to complete Children of the Vault Mission.
The first item you will get is ECHO-3.
Get to know all the functions of ECHO-3.
Follow Claptrap and use a nearby Quick Change Station
02
Propaganda Center Gate
Pull Lever on the right to open gate.
03
First Gun
Let Claptrap blow up the explosives and pick up your first weapon from the chest.
04
Gatekeeper
Let Claptrap talk, he will be carried away by a magnetic handle. Follow him.
05
First fight
Kill Children of the Vault enemies.
Replenish ammo and health in chests.
Before entering the next location, you will find a chest with a second weapon on the right.
06
More fight
Kill Children of the Vault enemies.
Replenish ammo and health in chests.
Take and equip Shield pointed by Claptrap.
Before you will enter Confession Chamber, go to northern part of this location and open Red Chest it is on top of two containers.
07
Confession Chamber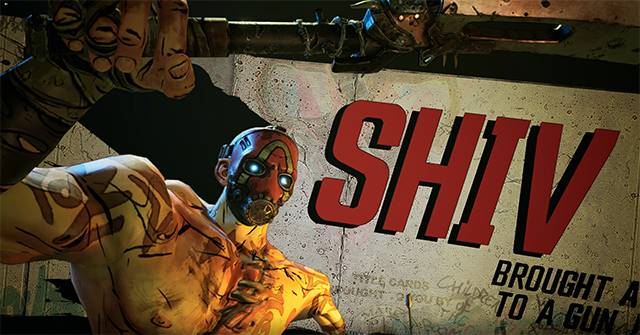 Shiv
Enter Confession Chamber and fight Shiv.
Shiv is not hard to beat, you can't get too close together and you must avoid his ranged attacks.
After killing Shiv, you will Unlock Action Skills.
Replenish ammo and health in chests.
Use magnet controls one floor above to free Claptrap
08
After Killing Shiv
Claptrap is free but unconscious, revive him and he will call Lilith.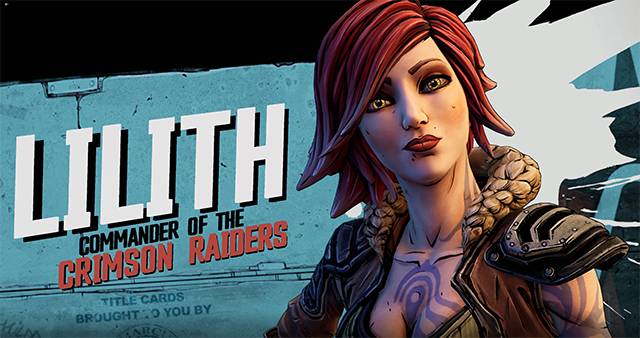 Lilith
Lilith Commander of the Crimson Raiders.
Talk to Lilith to finish Children of the Vault Mission.
As a reward you will get Grenade Mod, equip it.
From the Ground Up Main Mission, LVL2
The long-lost Vault Map has resurfaced, and now it's a race to see who can recover it first. Your first lead is a bandit warchief whose clan makes their home in the Droughts.
Talk to Lilith again, and kill enemies.
Talk to Lilith and follow her to Shiv's Sanctum.
09
Shiv's Sanctum
Let Lilith check console, and follow her to exit.
Borderlands 3 Map Legend
Crew Challenges
On most maps you will find hidden Crew Challenges. They appear on the map as you approach them. Crew Challenges can be treated as optional tasks. They are not mandatory, but they bring EXP and rewards, and are also included in Zone Progress.
Typhon Logs are a special type of Crew Challenges. The solution of three Typhon Logs on a given map gives you access to Typhon Dead Drop Crew Challenge with reward chest.
Red Chest
Red Chests are a special type of container with better weapons or equipment. They are treated as a reward. They are located in specific places, they are hidden or well protected by Bosses. They belong to the Zone Progress of a given zone map. There are from one to three Red Chests in each zone.
Fast Travel Station
Use the fast travel network to revisit explored areas.
Borderlands 3 lets you teleport from anywhere to any previously discovered Fast Travel station or even your most recently used vehicle, all via the map in your ECHO device, this also include Fast Travel stations on other planet.
Quest Starter
This is where the mission / quest begins. The Quest Giver can be an NPC, an item, or the quest starts automatically at the entrance to the location.
Catch-A-Ride - Vehicle Station
Vehicles you encounter are yours for the taking. You can always digistruct a vehicle at any Catch-A-Ride station, but there's also the option of a quick hijacking if aggressive bandit drivers get too close.
Marcus' Munitions
Vending Machine with Weapons and Equipment. In addition to buying, you can also sell your equipment here.
Veteran Rewards
There is a special vending machine with premium equipment on the Sanctuary III space ship.
Ammo Dump
Vending Machine with Ammunition.
Dr. Zed's Meds
Vending Machine with Medicines.
ECHO Logs
Collectible audio logs with lore about past of Borderlands universe.
Eridian Writings
At the beginning of the game you can't do anything about Eridian Writings, they will be needed later when the story comes to the right moment.
Friendly NPC
Friendly NPCs provide interaction, conversation, or give missions. You also often come back to them for prizes.
Hostile NPC
Hostile Boss, Special Enemy, tougher opponents.
Vehicle
You can take this vehicle, drive it or take it to Catch-A-Ride station to own it. If you disassembly it at Catch-A-Rideyou will acquire new components for your vehicle.
Map Transition
Location Exit / Entrance, connection to a different map.
Quick Change Station
Player Customization. Show off in style, equipping custom Heads, Skins, Emotes, and cool ECHO Skins. Explore skill builds, by resetting your invested skill points!