Scarlet Gorge Map for RIFT
Scarlet Gorge its a Telara zone map for RIFT video game, controled by Defiants. level range 27 - 30.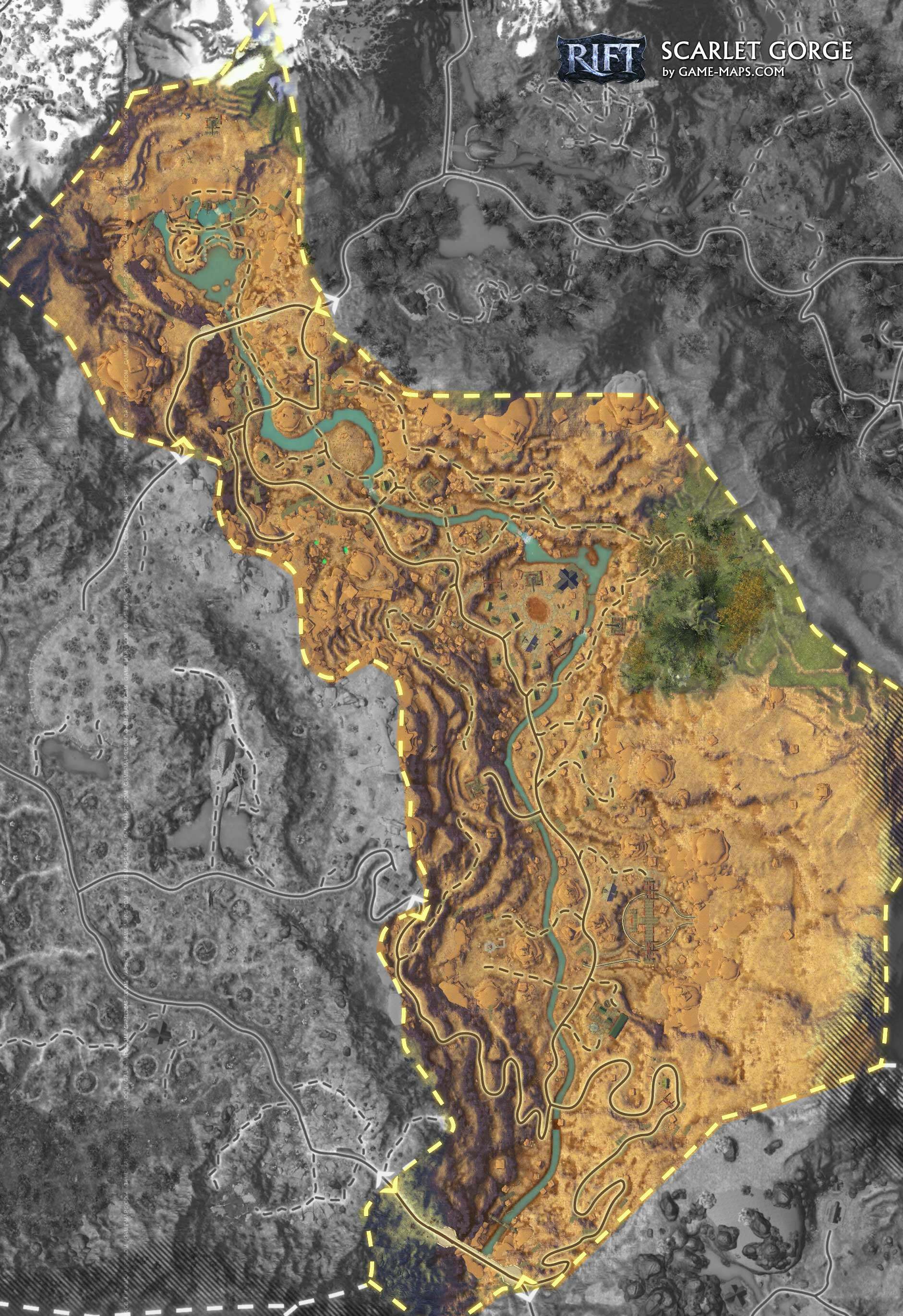 Guardians coming from Gloamwood and Defiant travelling through Stonefield arrive on opposite sides of Scarlet Gorge, staring each other down across a chasm blessed and cursed with newfound sourcestone.